Having served as CIO of Adobe since 2016, Cynthia Stoddard oversaw a shift in how the company's 22,000 global employees used technology to operate and serve customers, as the need to work remotely materialised in March 2020 due to the Covid-19 pandemic. This undertaking, according to Stoddard, required more adaptable assistance for staff, which would mean a rethink of tech strategy.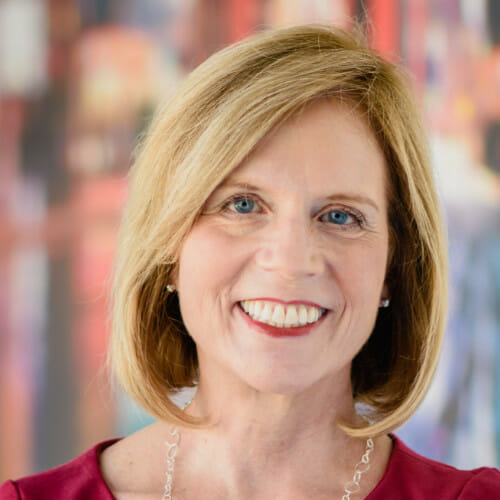 "We knew during this time that our conventional IT support channels would not suffice, and that we needed to be fluid in providing support in order to ensure a stable workplace environment for employees," said Stoddard.
"This shift to work from home went smoothly because we had always looked at the employee experience from a persona-based view and made sure our tools were geared toward our people — employee view versus tool view.
"As a result, we had a good idea of what each employee persona group needed and were able to react quickly to implement new technology services."
How your IT team can support small business during the coronavirus lockdown

As coronavirus disruption sweeps across the UK, many small businesses will be turning to their in-house or outsourced IT teams for support during the lockdown. Read here
For this company-wide venture to be a long-term success, clear communication with all employees, and indeed between the IT organisation and business leaders, has been essential. Executives need to realise the value of any new investments in tech, and for this to be maximised, staff must be as comfortable as possible with the new methods.
Stoddard continued: "Employees expect leadership to walk the walk when it comes to change. It takes a lot of relationship-building and discussion with key stakeholders and leadership for this to happen, but I think CIOs are uniquely positioned to see across the company and can break down barriers between teams to facilitate conversations 'horizontally'. These established relationships are key to ensure impactful change.
"For example, these cross-organisation connections often play a major role when working through mergers and acquisitions (M&A). During any transition, I make it a priority to convene business and IT stakeholders for a focused discussion on how we can effectively work and bring our organisations together.
"We talk through a range of topics, including business process, technology solutions, dependencies, barriers and overall change management. As CIO, this role as "convener" is important to make sure everyone is actively communicating and on board with the strategy."
CIO hiring process: emotional intelligence a key factor

Gartner has predicted that emotional intelligence will be a key factor in the CIO hiring process moving forward. Read here
Key deployments
When it comes to driving value from tech deployments, the Covid-19 pandemic has accelerated innovation at scale for numerous companies from an array of sectors. As well as facilitating agile customer service, this has managed to enhance productivity for remote working staff in many cases.
However, Stoddard believes one of the most prosperous initiatives that she has overseen at Adobe came before any such crisis could have been imagined: "Thankfully, in partnership with our security team, we had already launched our Zero-Trust Enterprise Network (ZEN) platform in 2018.
"This platform gave employees access to popular enterprise applications that previously required them to be either on-premise or connect to the VPN. The ZEN platform allows us to achieve heightened security while enhancing the employee experience, by reducing the need for VPN and replacing complex usernames and passwords with simpler, multi-factor authentication methods."
Further deployments undertaken at Adobe in 2020, which stand out for Stoddard, entailed improved cross-workforce communication.
"We started our #adobe-wfh-support Slack channel in 2020, which allowed our IT team to support employees working from home to get their issues resolved quickly," she explained.
"We observed there were common questions and issues that got reported frequently, and to optimise and manage the higher volume of requests, particularly frequent questions, we came up with an artificial intelligence/machine learning chatbot that uses natural language processing to interpret the questions being posted by employees, and respond with relevant answers or follow up questions.
Use cases for AI while remote working

We take a look at the many use cases for artificial intelligence (AI) that have emerged and thrived while employees have been remote working. Read here
"Additionally, we applied a similar AI bots technology to our Help Desk email support channels through Auto Ticket Routing. Since email has become the most popular way for employees to report any technical issues, we leveraged deep learning and natural language processing to automatically route emails to the correct support queue within around six minutes.
"This has helped significantly reduce the average time taken to route email tickets from approximately 10 hours to less than one hour. We've found that these bots can route tickets with more than 98% accuracy, which leads to speedy responses and solutions for employees, as well as an overall enhanced experience."
Plans for 2021
For Adobe's CIO, the welfare of staff is top priority, closely followed by customers. With this in mind going into 2021, Stoddard plans to further enhance the experiences of both.
"Our first priority continues to be employees," she explained. "We'll maintain our focus on scaling towards the future and moving Adobe towards the 'workplace of the future'.
"Our objective is to integrate new and progressive technologies and tools to make it easier for our employees to effectively work and collaborate, wherever they are located. As remote work environments globally continue into 2021, we're actively working to source and provide new and innovative collaboration experiences to ensure continued creativity and innovation.
"Our next priority is customers. We want to ensure customers are continuing to have amazing experiences with Adobe products and services – particularly through the pandemic. One way of doing that is by putting further emphasis on operational excellence.
"One of my responsibilities is Reliability Engineering and operations, which runs Creative Cloud, Document Cloud, and a lot of our infrastructure that keeps our products up and running. It's important for us to keep our uptime running for our customers."