No longer does the chief information officer (CIO) focus solely on internal digital transformation efforts. Today, this leadership position in the organisation is vital towards maintaining customer loyalty, helping to maximise value of business technology. The role encompasses three main growth vectors, according to Pascal Matzke, vice-president, research director at Forrester:
enablement of growth through scaling and securing customer solutions;
creation of growth by collaboratively building products that open new markets;
amplification of growth by elevating insights, AI, automation and algorithms for optimisation.
At this week's Forrester Technology and Innovation EMEA conference in London, vice-president analyst Maxie Schmidt explained the two-way street that customer relationships demand to succeed.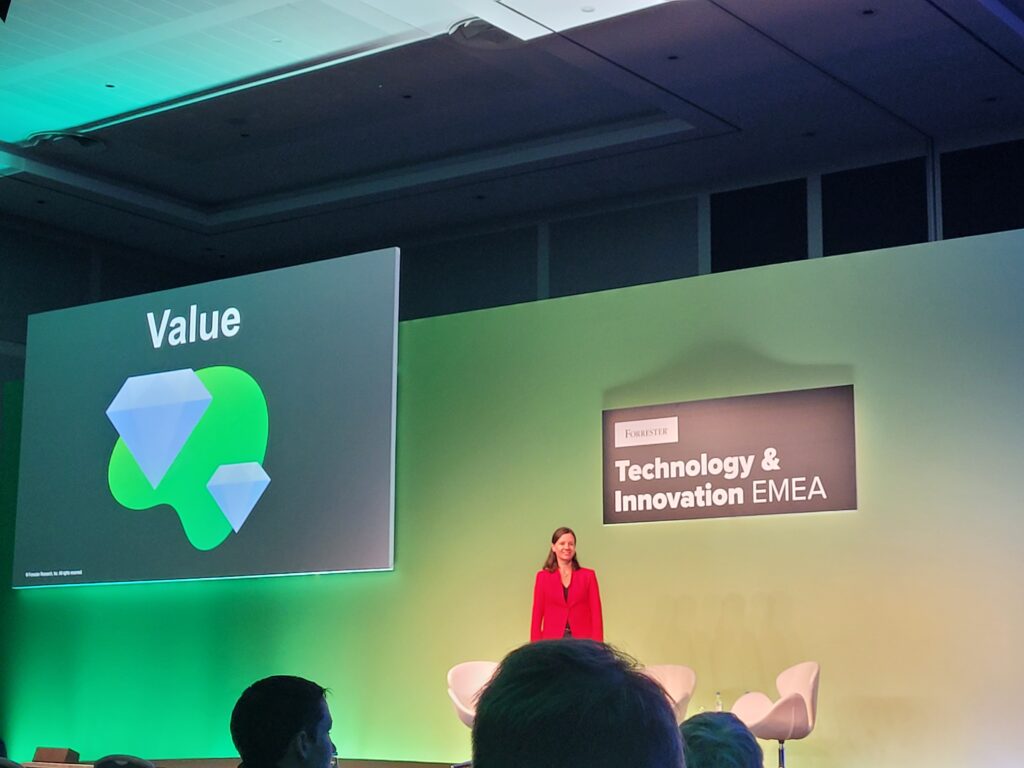 Schmidt described the present-day keys to partnership success in two main facets: contextual perception, and a co-created value network. Together, they emphasise the need to see businesses as people, rather than just customers paying for products and services.
---
Gartner reveals top strategic tech trends for CIOs to watch in 2023 — Here are 10 strategic tech trends that CIOs and IT executives should explore in 2023, according to Gartner.
---
Contextual perception
It's not enough to merely offer a tech solution to a prospective business customer, nor is leaving current customers to their own devices. It's an ongoing journey that calls for reciprocated value add on both sides.
Tech providers need to meet customers where they are, entering their contexts and environments with a solution to business problems and challenges. As Schmidt states: "Companies must join the customer's life, not the other way around."
The contextual perception side of driving value from the top down pertains to four equally vital dimensions: economic value; functional value; symbolic value; and experiential value.
Economic value includes managing pricing and cost savings.
Functional value includes the offering of products and services that can solve current challenges.
Experiential value includes design and sensory allure, as well as courtesy and empathy.
Symbolic value is about providing affirmation and making customers feel part of a community.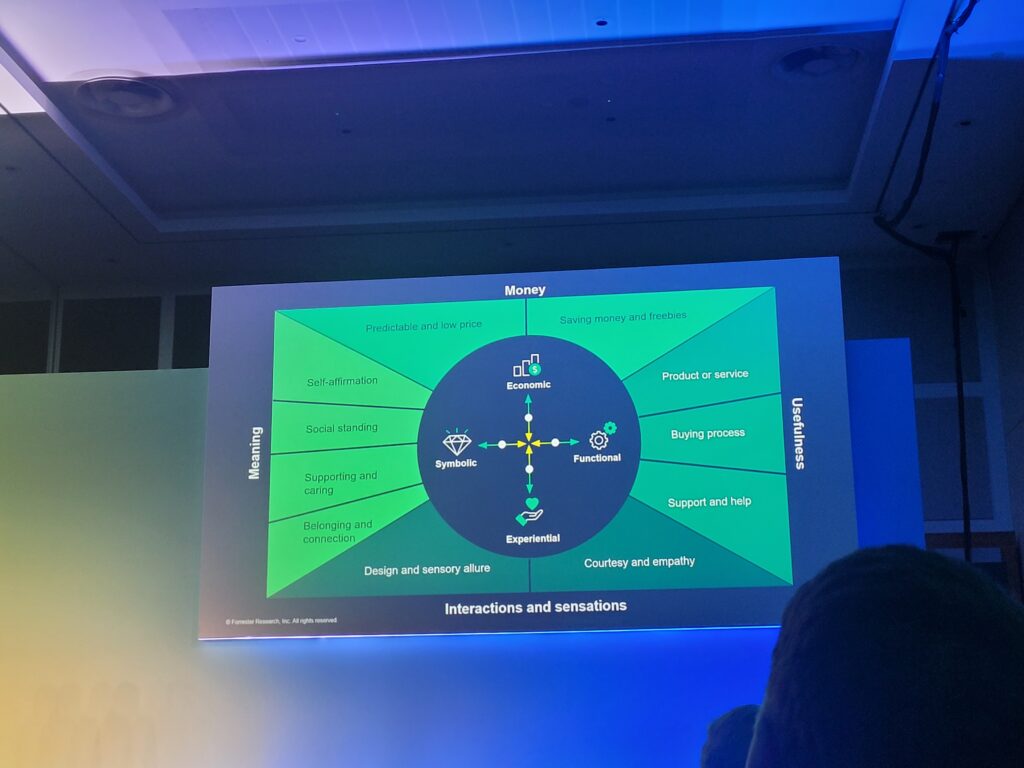 Co-created value network
On the other side of the value paradigm explored by Forrester analysts, there is the co-creation of a value network, which brings an array of partner entities together towards a common goal.
For example, a company managing HR will work with colleagues, HR vendors, banks and employment-related legal bodies to co-create value.
As a consequence, businesses and their tech leaders need to earn a place in this network, through actively participating in customer journeys towards goals, which need to be clearly understood on both sides.
Value creation needs to be ever-present across the network, according to Schmidt, with trust at the centre.
---
Break the master-slave IT partnership with a co-creation strategy — More on the need for co-creation towards driving business value.
---
Siemens: an industrial case study
Later in Forrester's conference, Matzke spoke with senior vice-presidents at manufacturing technology corporation Siemens, Bettina Rotermund and Gerhard Kress, about how the company's Siemens Xcelerator is facilitating a co-creative ecosystem for customers and partners.
Being a company that is over 170 years old, Siemens has needed to shift gears in order to ensure that physical and virtual machines of varying ages can work alongside each other for the benefit of its customers, with automation and other digital innovations in mind.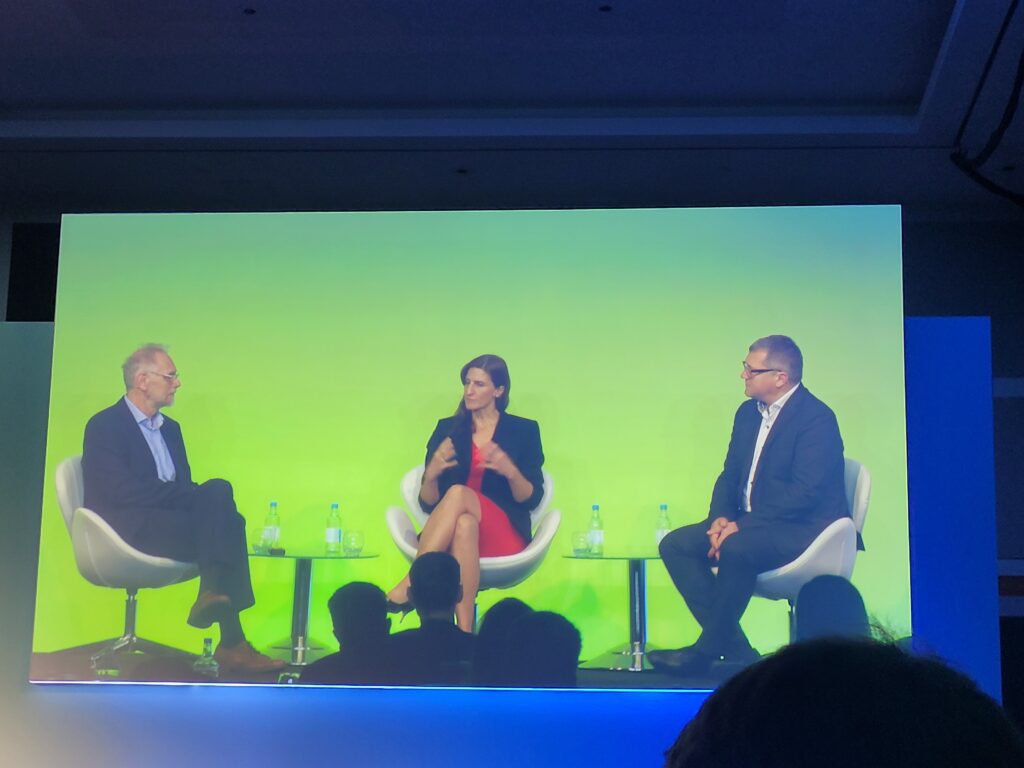 The Xcelerator platform aims to grant access to manufacturing and technology experts, delivering an experience portal across an innovation ecosystem.
According to Kress, much of the established technology delivered by Siemens is over a decade old, leading to the need to modularise the machines to make them easily accessible.
Along with ease of access, Kress sites open and simple integration of customer processes, allowing active participation across the ecosystem to shape the platform, as keys to driving value.
Meanwhile, Rotermund pointed to the manufacturing of native offerings in Siemens' own factories as a plus point; "drinking our own champagne", she says, strengthens the ability to be customer zero regarding data privacy and security.
Additionally, operational technology (OT) and information technology (IT) need to be working hand-in-hand, whereas in the past these were two different worlds that wouldn't meet.
For CIOs, a key lesson to be taken from this case study, said Kress, is to "not start developing until the business problem is realised", which may call for spending more time discussing challenges with customers.
Related:
What does leadership in a hybrid world look like? — Hybrid working remains prominent across most sectors, but how can tech leadership truly optimise this model?