Five years ago, Aylesbury Vale District Council (AVDC) was one of the first councils to adopt a cloud IT strategy. This was a 'forward thinking' plan, according to Maryvonne Hassall, IT strategy manager at AVDC, which led to savings of around £6 million.
Now, however, the council has planned a further evolution of its digital systems, with artificial intelligence (AI) at its centre.
The aim of this venture is to transform how customers interact and engage with their council, while improving efficiency and reducing costs. Through the use of Amazon Echo technology, developed with Arcus Global (AVDC's development partner), AVDC will become the first council in the UK to use AI and AI-powered voice control to serve residents' needs.
The partnership with AWS is crucial in realising this, by providing the capability to store and connect AVDC customer data, which in turn will improve the quality of the services offered and innovated.
>See also: Half of the UK's top local councils have no strategy for cloud
Jonathan MacKenzie, platform project manager at AVDC, tells Information Age that AWS stood out because of the data storage costs the cloud provider offered: 'Data location was obviously a big factor. AWS is located in Ireland, and we are very conscious about where we store our data. It's always the key part of any project in terms of securing the data. So, having the data stored in Ireland ticked a lot of boxes for us.'
Gaining useful insights from data, as readers will be aware, is fundamental in implementing a transformation strategy surrounding any technology, especially AI. 'AI is being used in a number of different places and in multiple different ways,' Hassall explains.
From the customer's point of view, automating process is key. One part of the new five-year strategy will focus on allowing customers to self-serve, 'allowing them to see their own data and amend it as and when necessary'. Customers can then perform actions that would otherwise have taken up valuable time on the phone. 'That's a level of automation whereby the system understands all the rules that are appropriate and can allow the person to do whatever it is they want to do,' confirms Hassall.
Streamlined service
The ideology of self-service is integral to AVDC's plans moving forward, in creating a more streamlined and effective service for customers.
Before, Hassall explains, this level of sophistication was not possible, and customer online transactions were restricted to solely making payments. Now, the council is looking at 'knowledge-base applications', according to Hassall. This is the idea of storing information for use internally but then allowing customers to see it directly in order to self-serve, leading them down the right path regarding queries, all the way through to interacting with AI-based voice software.
The council is using Alexa, the digital personal assistant, to integrate information and to help customers engage with some of the internal processes that have been built.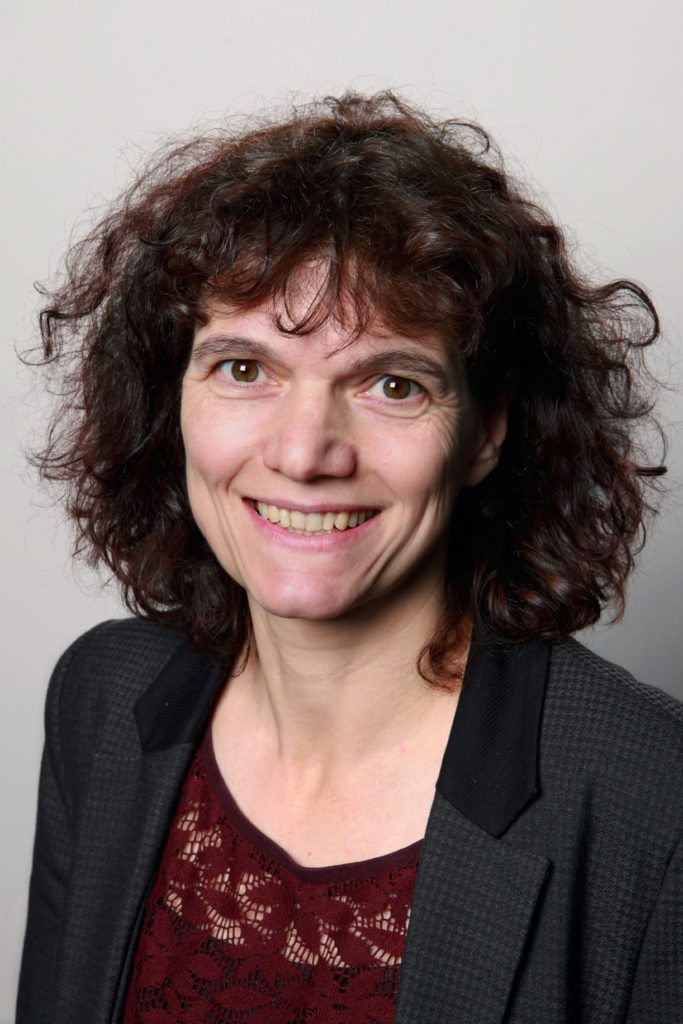 A choice of channels
Alexa, among other AI-based initiatives, will allow customers to interact with AVDC in different ways. 'It's another channel', says Hassall. 'We're looking more and more at how people interact with us, and giving them the choice so that they can use whichever route they prefer in interacting with us. The skills that Alexa has, for example, will enable people to transact with us in a more efficient manner.'
'I think the timing of Alexa's launch has helped us. It being very public and popular has helped us enormously, because it is much more accessible. It's something that people can identify with much more, so I think that's helped us in terms of putting our story together and actually helping us to say this is the direction we want to go. It's not all about Alexa, though it is a component of a much larger transformation.'
>See also: Council workers meet their new colleague –and she's not human
Hassall suggests that the AI-driven strategy will make the council more accessible. Alexa, for example, will help those who struggle with the website for whatever reason to engage with it in a much simpler way.
Moving forward, the council is unsure how far this technology- centric approach will go. In the future, it might be looking to expand into other areas using AI.
For example, Hassall tells Information Age that AVDC has been looking at integrating chatbots into operations:'We imagine a world at some point where somebody talks to their device, which will then talk to our chatbot or AI voice system and it will provide them with the answer, without anyone from the council being involved in that interaction at all.'
Ultimately, the impression given is that leveraging AI will be the future modus operandi for local councils in the UK. This is certainly the case with AVDC, with Hassall commenting that 'for us, it will give us the next generation of services that we can offer'.
Analyse this
Data is central to the council's transformation plans. Predictive analytics, a mode to understand this data, will be essential in improving the services offered to customers.
The idea going forward is to analyse customer trends and behaviours, in order to gain meaningful insight into what customers want and when they want it.
Out of many examples given by Hassall, perhaps the most poignant – reflecting how integrating AI could make a significant difference – was her allusion to customers' financial situations. Analytics will be able to highlight if an individual's financial situation is deteriorating to the point of homelessness. The systems put in place will alert those within the council to step in and aid the customer if possible.
'On the other side, we can look at commercial opportunities, looking at where we can use the information we have to identify what people want,' explains Hassall. 'It will benefit us across the whole spectrum, from helping and facilitating customers, right through to creating opportunities on the commercial side.'
Flexible data
AVDC's data is stored in multiple places. This is in keeping with the overall strategy: having data in the right place so that it can be connected and used effectively. This is where software-as-a-service (SaaS) will come into play in some cases.
Currently, the council runs its Citrix desktops on AWS, storing a lot of data with the cloud provider in the process. However, this is far from fixed. The council wants a flexible approach to data, and Hassall is unsure of exactly what it will end up with in AWS.
'It will be different to what we have there today,' she says. 'We are working towards developing a detailed plan of where our data will be held in the future, in line with the whole Connected Knowledge strategy'.
>See also: UK public sector increases cloud use
A topic that often dominates the great AI debate is that of jobs. Hassall suggests that AVDC will be using AI as a tool, and rather than replacing jobs it will enhance them and, in turn, improve interactions with the customer.
'It will help us look after all the people, while bringing in different solutions,' she says. 'This isn't about only focusing on people who have got gadgets and engaging with us in that way. It is about making sure that we include everybody and provide the right solutions for the right people in whatever mode they want to transact with us.'
MacKenzie offers another specific challenge with the work the council has done with Alexa. He notes that a key issue is how different speech is to written text.
Translating text to speech for Alexa is a challenge, and at the moment they are using very basic tools, like text-to-speech in Excel.
'We are early into this,' he says, 'but three to four years down the road things can change rapidly. We envisage that the speech technology on the AI side will improve an awful lot and be used increasingly by customers, not just young people but across the whole demographic.
'I think that our understanding of how speech works and how we work with it will be crucial to helping our customers.'
Efficiency drive
The choice to integrate AI into AVDC's operations has flexibility and efficiency at its core. Connected Knowledge is a single secure platform that will pull together all of AVDC's data, allowing it to integrate services and automate transactions.
It will allow the council to learn from trends, which will in turn create, promote and support commercial opportunities.
'The introduction of voice-controlled artificial intelligence, in the form of Alexa, will serve complex customer demands all year round,' says MacKenzie. 'This will ensure that customers receive relevant information instantly.
'The use of AI, as part of an overall strategy, will empower customers, with an easy-to-use, unified digital service. The digital strategy will benefit staff as well. 100% of the software will be cloud based, meaning staff can work from any location.'