This rugged device will not disappoint you by any means. To know more go through the entire review. For more reviews click here.
Features
Flawless sound and stereo pairing function
What makes AOMAIS Sport II stand out among its competitors is the sound and stereo pairing function.This is why you can look forward to advanced digital sound. You also get wind and noise reduction technology with this Bluetooth device.
This device has a got a great loudspeaker cavity structure that helps in delivering premium acoustic sound. The best part is that you get to hear a balanced bass. If you have got about 2 AOMAIS Sport II speakers, then you can easily connect them and this way you get to hear 40 Watts sounds after pairing.
Superior water resistance
The AOMAIS speakers have got an IPX7 certification for water resistance. This means you can safely submerge this device in the water for about 30 minutes. Ideally, you can submerge the speakers at a depth of about 1 meter.
Solid construction
AOMAISSport II has got an exterior that is made up of rubber. This exterior protects it from scratches and impact as well.
When you look at the right side of this device, then it is quite plain and has the AOMAIS branding in that area. There is a small compartment present on the left side of the speakers. The micro USB port is present on the left side. You will also find 3.5 mm jack port there.
This compartment has a rubber flap that helps to protect this device from the water. The flap is closed quite tightly and is made up of thick rubber.
When you look at the top of the speakers, you will find a top panel. The outer sides of the top panel have about two grooves. These grooves add this appealing touch to this device and also act as the comfort measure.
This is why you can hold AOMAISSport II with ease without worrying about dropping the speakers. This Bluetooth device has got quite a sophisticated design.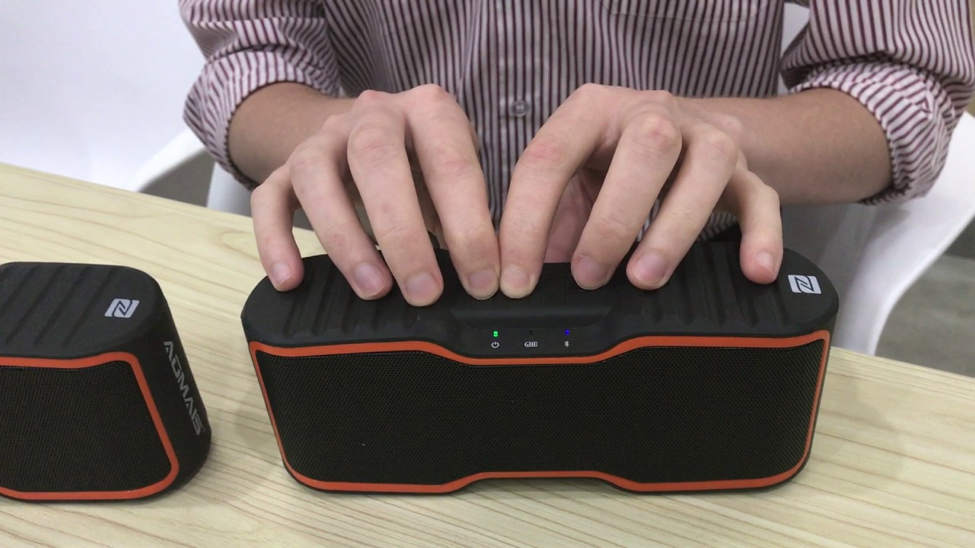 The top panel is more of a dipped area, and the main controls are present in that area. You will love the fact that the main controls are rubber touch buttons. These buttons support the waterproof design though you will have to press them hard.
You will also find a dedicated power button on the top panel along with the pause and play button. You will also find skip back and skip forward button in the main control section.
Three LED's are present in the controls. They give you a clear idea whether the device is on or off. These LED's will also give you a clear idea if the device is pairing or if it has a low battery.
There is a tripod mount present at the base of the speakers. The orange borders of the device add this modern touch to AOMAISSport II.
Durable Casing
AOMAISSport II has got a mesh grill casing. The casing of the speakers is designed to be mud proof, snow proof and shockproof. The casing of the speakers is such that when you hold them in the light, you can easily see the internals.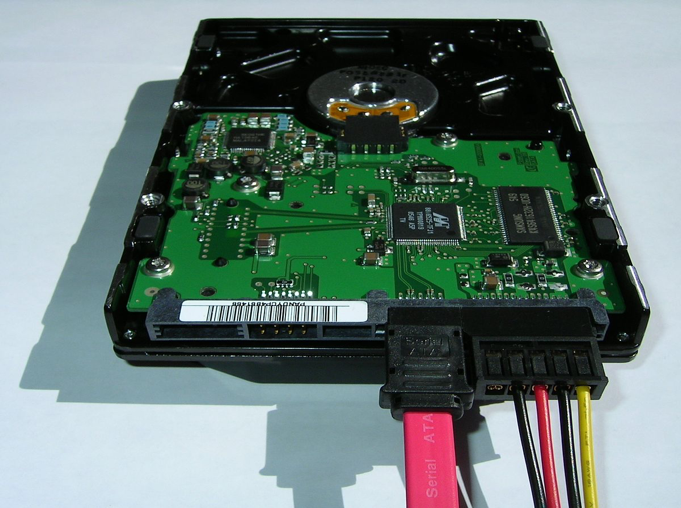 Floating accessory available
The speakers are available with a floating inflatable accessory. This is why you can even float your AOMAISSport II on the water using this accessory.
Offers Hands-free function
If you want to answer any phone calls, then you can make use of the hands-free function that is offered by AOMAISSport II speaker.
Reliable rechargeable battery
This Bluetooth device has a high capacity rechargeable lithium polymer battery and you can easily replenish it using the micro USB charging port.
The battery is rated at about 1,800 mAh and can easily offer 10 hours of continuous playback. This means that you can easily play this Bluetooth device throughout the day.
Compatible with a variety of devices
What you will love about these speakers is that they are compatible with a variety of devices that include iPod, iPad, iPhone, play audio, and Tablets.
Pros
You get a warranty of about 12 months with AOMAISSport II Speakers.
Choose from two exclusive colors. These colors include orange and green.
Cons
The top buttons present on the speakers are hard to work with.
AOMAIS Sport II Speakers have a volume limit that needs improvement.
Specifications
The measurement of AOMAISSport II is about 7.67 inches by 1.77 inches by 2.95 inches.
The weight of the speakers is about 24 ounces.
The AOMAIS speakers are made up of 52 mm drivers, and the drivers run at about 4 ohms.
They are listed as packing 20 watts RMS, and there are about 10 watts per channel.
The signal to noise ratio of the speakers is about 70 dB.
AOMAISSport II makes use of Bluetooth 4.0 to establish a connection.
Verdict
The truth is that when you opt for AOMAISSport II, then you will not have to complain about much. These speakers do not suffer from any performance issues and continue to work well over a passage of time.
If you are too apprehensive, you can even test the Bluetooth connection, and you will notice that it will never drop off during the process of testing. To benefit from AOMAISSportII, you should make sure that you explore all the features of these speakers.
This way you will be able to make use of them in the best possible way. Make sure that you grab your speaker today and enjoy the top-notch sound quality…
Related Topics