With university campuses around the world shutting down over 2020, staff have needed to go about their work with each other, as well as with students, remotely. As head of digital transformation at the GISMA Business School, Gabriela Whitehead has needed to oversee these areas of operations, ensuring the infrastructure is maintained, and updated where necessary.
According to Whitehead, sharing her visions from the perspective of the user, while being sure to take terminology that's familiar to certain departments into account, proves to be key to getting the workforce on board. Staff members need to know the value that new deployments will bring to the organisation, and how they will impact and improve daily tasks.
Preparing your IT strategy for 2021 — in the wake of Covid-19

Mark Lomas, technical architect at Probrand, discusses how tech leaders can prepare their IT strategy in 2021, in the wake of Covid-19. Read here
"I use terminology and examples that relate to the work of the teams," said Whitehead. "This terminology needs to be related to the processes and systems that are unique to their areas of work and how these will be improved in terms of time efficiency and data accuracy.
"Also, referring to how the teams will communicate in a more fluid way, via the new technological development, will allow a common terminology and data sharing channel, both of which are compatible with the requirements and systems of the different areas of the business.
"We can easily forget that we use terms that are specific to our area of expertise, and which may have a different meaning in other areas of the business."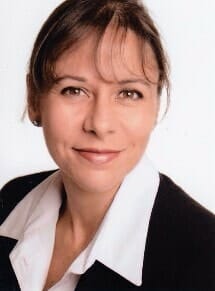 Tech leaders should also be aware of any possible confusion that may be caused by using technical terms to put the strategy across. Conversely, employees who will be utilising new processes need to clearly communicate any specific requirements to the technical team so they can be integrated. Through making particular ways of working known to developers, the transition can be smoothened out.
When carrying out a new tech strategy, it's also important to explain to employees that it is not additional work that is required to ensure success, but rather a new way of operating that's user-friendly.
The importance of automation
Bolstering operations at GISMA Business School using technology has meant the need for a common system for staff. For the institution's head of digital transformation, integrating automated features has been "the most important element across the technological strategy".
Whitehead continued: "It may be an obvious element of the digital transformation, but automation has not only alleviated the workload of many team members and made the processes more transparent between the teams, but it has also opened up opportunities to implement other elements into the existing processes that would not have been possible otherwise.
"For example, implementing instant communication of changes across the teams in different areas of the business and in various parts of the world, such as triggers that send out notifications of any updates in certain data fields or that flag warnings for exceeded due dates.
"These are critical elements required by different teams to amend and continue with their own processes, thus improving response time and keeping the operations running smoothly."
Automation of tasks has proved to decrease strain on employees within various sectors, including education, and allows for more time to be dedicated to duties that need that human touch that technology can't sufficiently provide. In the case of the education sector, this would include conducting lectures and seminars.
How to assess the transformation capabilities of intelligent automation

Peter Walker, CTO EMEA at Blue Prism, highlights 4 ways to assess the transformational chops of intelligent automation. Read here
Organisational skills and critical thinking
Many successful tech strategies are built around the organisation's workforce, and not around the capabilities of new deployments. With this comes the need for employees to practice organisational skills, as well as critical thinking where necessary. These skills encompass the abilities to track progress, keep the needs of the user in mind, and communicate any required improvements to the technical team.
According to Whitehead, "organisational skills are important for keeping records of the tests made, setting dates for feedback expected from the teams, and recording any gaps to communicate and follow up with the technical team.
"Good tracking of the project facilitates the issuing of a status report at any given point, which may be require by the leadership for evaluation of progress and budget forecast.
"Critical thinking is another core skill needed in digital transformation; translating the user needs into technical elements requires the ability to understand what is needed, at which stages within a network of internal processes they occur, and how they may affect other areas of the business.
"At the same time, the workforce needs to critically evaluate their own current processes and ways of work to help to identify gaps and find solutions that do not interfere with the flow of the processes, while recognising steps that are no longer required."
In addition, a sense of creativity is needed in order to ensure that user needs are met by new technologies, and that functionalities are easily found on the user interface.