Otero has joined the executive team at Celonis having previously spent almost nine years in senior positions at Salesforce.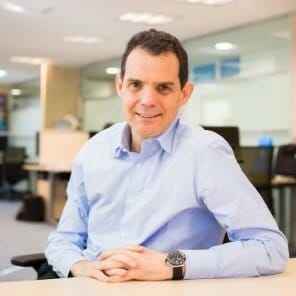 The new appointment, who follows the arrival of former Salesforce president Miguel Milano as its chief revenue officer (CRO) last month, will oversee worldwide scaling of the business, as well as running go-to-market strategy and operations.
While at Salesforce, Otero, alongside continued colleague Milano, achieved growth from hundreds of millions of dollars to multi-billions.
Before this, Otero held senior positions at McKinsey and Oracle.
"Since I started my career, I have been obsessed with driving organisational excellence in businesses," said Otero. "I am extremely passionate about building data-driven operating models that allow organisations to reach their full potential.
Building a data governance model and the challenge of harnessing data

Building a comprehensive data governance model requires all departments to bring together disparate datasets to drive value across an organisation. Read here
"That's the reason why I am so excited about joining the amazing Celonis team, as they share the same vision to help organisations around the globe in all sectors achieving operational excellence and realising their full potential.
"Celonis is the recognised market leader with a best-in-class team and has created a powerful technology which not only contextually understands business processes, but also has the ability to take action and remove friction to ensure that each process delivers at its highest possible potential."
Alexander Rinke, co-CEO and co-founder of Celonis, commented: "We are thrilled to have Arsenio join our team to accelerate operational excellence. His expertise in building world class operations which deliver outstanding customer value at scale is legendary, and his extensive experience and proven leadership in driving growth programs and scaling operations will support the further global expansion of our company.
"We are privileged to welcome an executive of Arsenio's caliber to Celonis as we continue our rapid growth journey."
Celonis reached a valuation of $2.5 billion following a $290 million series C funding round at the end of 2019.
[emailsignup]