New CIPHR CFO Berry will look to help support the organisation's ongoing growth strategy, as well as the group's continued investment in its business, technology, and staff.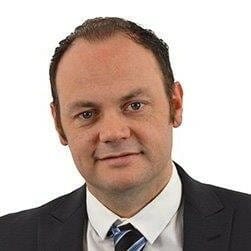 Bringing over two decades' experience in finance, Berry most recently served as CFO at Adare International, leading all financial, commercial, and legal matters at the private equity-backed outsourced marketing provider, as well as managing all external stakeholder relationships.
Prior to this, Berry held senior financial positions within a variety of different service sectors and international businesses, including CFO for North America at Mood Media, and group financial controller at Transcom.
Berry's predecessor Scott, who is set to leave CIPHR in the coming months after nearly five years as CFO, will remain with the company for a handover period.
The biggest senior technology hires in 2021

Below is a list of the biggest senior technology hires, including chief technology officer (CTO) and chief information officer (CIO) appointments. Read here
"I'm very much looking forward to getting started at CIPHR and working with the team to help the business continue its fast-paced growth," said new CIPHR CFO, Berry.
"It's a very exciting time to join CIPHR. The group has a proven track record of delivering exceptional products and services – helping its customers to manage the entire employee lifecycle even more effectively.
"CIPHR's ambitious growth plans ensure it will continue to strengthen its position as a leader in the cloud-based HCM market, both organically and through strategic M&A."
Chris Berry (no relation), CEO of CIPHR, commented: "We are delighted that Ray has agreed to join us. He is an internationally experienced CFO, having been responsible for the financial performance of businesses across the globe. He will be a tremendous asset to the company.
"We are immensely grateful for the contribution that Graeme has made to the growth and success of CIPHR during this time and wish him the very best of luck with his future ventures."