With a digital skills gap remaining present across many verticals as a barrier towards innovation, Cisco is looking to equip budding talent with digital skills for long-term inclusion and economic resilience, as announced this week at Cisco Live EMEA.
The Cisco Networking Academy celebrates its 25-year anniversary this year, and has so far reached 17.5 million students across 190 countries.
In the EMEA region specifically, the programme has spread to 120 countries in the region and trained over 6.3 million students, through 5,800 partnerships, with educational institutions and companies offering Networking Academy courses.
Partnerships with educational institutions and other organisations across the world, of which there are currently over 5,000, have facilitated the delivery Networking Academy courses for trainees.
For organisations to properly leverage this evolution of job roles to innovate, growth will depend on building a strong digital economy, which in turn is dependent upon a digitally skilled workforce.
"We need a global workforce equipped with digital skills to develop sustainable and secure
businesses, and more equitable societies," said Guy Diedrich, senior vice-president and chief innovation officer at Cisco.
"Building a local pool of next-generation talent is critical to long-term social inclusion and economic resilience. It takes an entire ecosystem working together to achieve this."
Wendy Mars, EMEA president of Cisco, commented: "Digital skills are in short supply across the Europe, Middle East, and Africa region, which should be a cause for concern for all of us.
"Without access to a strong talent pool, it will be harder to continue the digital transformation at pace. I'm proud of the achievements of the Cisco Networking Academy to date and look forward to welcoming many more skilled people from diverse backgrounds to the industry."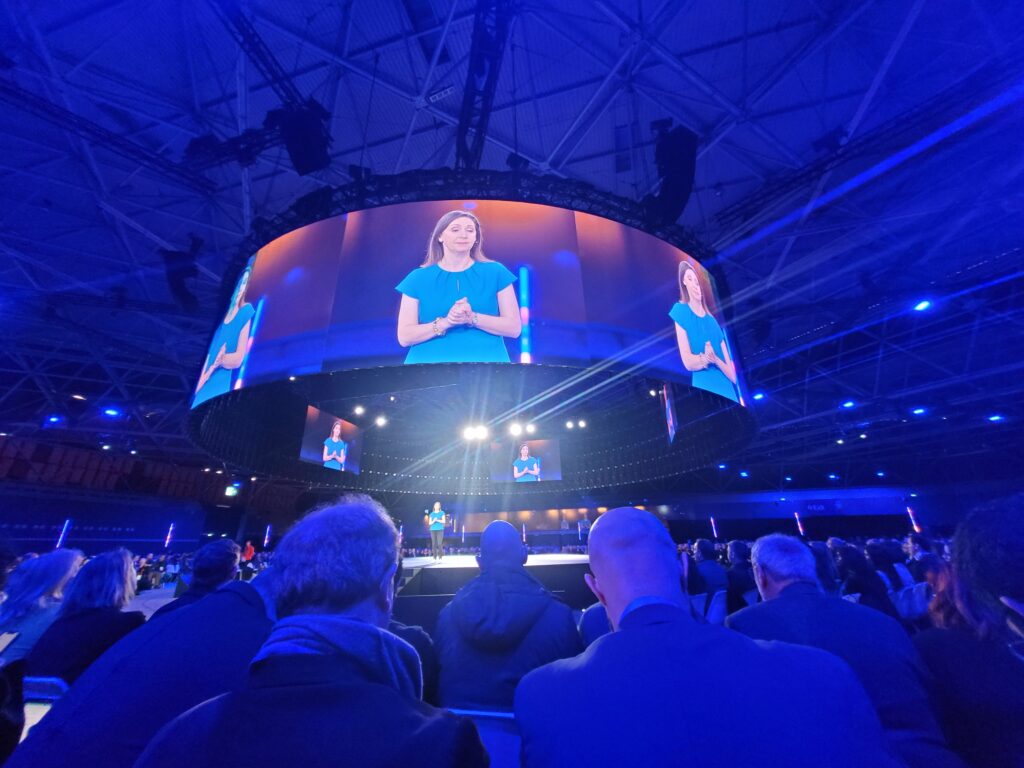 According to the World Economic Forum, advances in technology and automation will eliminate 85 million jobs, while creating 97 million new jobs globally, by 2025.
Randstad: a partnership example in Europe
One partner company working with Cisco to help train people in digital skills is HR services provider Randstad.
Under an agreement launched this week, Randstad and Cisco are looking to re-skill and upskill 300,000 people in cybersecurity, programming and infrastructure automation.
Currently operating in the Netherlands and Italy, the scheme is planned for further countries to participate later in the year.
"We are very proud to partner with Cisco to equip the talent of tomorrow with the skills they need to succeed in a fast-changing world of work," said Chris Heutink, COO of Randstad.
"Through partnerships such as this one, we are supporting talent to turn the skills they gained into opportunities, by combining skilling with access to the labour market."
Related:
Essential skills for becoming a CTO — CTO coach Andy Skipper share his tips on how to take your career to the next level.
How Cisco Webex will help businesses track sustainability efforts — During its Cisco Live EMEA conference, Cisco has released its new Carbon Emissions Insights tool to help businesses improve sustainability efforts.