Imagination Technologies, the semiconductor business, is one of the foundation stones of the global tech industry. Its semiconductor intellectual property — graphics, ray tracing, AI, security and connectivity — enables the creation of complex system-on-chip devices that power the World around us — smartphones, data centres in the cloud, cars, drones, internet streaming, Industry 4.0, etcetera.
Headquartered in the UK and operating in all the key global tech hubs, its team supporting B2B customers around the world, Imagination is a key part of the global tech supply chain, much of which lies in China and Taiwan.
The impact of coronavirus on Imagination and the global deep tech sector
The global tech industry slowed down, almost to a halt, as China — the linchpin of the tech supply chain and epicentre of the novel coronavirus — was impacted.
Chinese customers and suppliers alike moved to lockdown, with employees either staying at home in the major tech clusters of Shanghai, Beijing and Shenzhen, or confined to the homes of family members in the provinces (as part of the annual migration during the Chinese New Year holiday).
The team in our UK HQ and the local management in Shanghai acted decisively, complying with government directives while also ensuring each and every employee was accounted for (regardless of location) and that they were free of symptoms (based on what we knew at that time). We assessed the likely impact to our business, both in terms of upfront licensing revenues, and the royalty revenues generated by the shipment of end products containing our technology — and implemented a mitigation plan.
Coronavirus Diary: the impact on a tech startup in the live events sector

As part of Information Age's Coronavirus Diary series, Fred Krefting — co-founder and COO at You Check — discusses how the pandemic has affected his business, while looking at what challenges lie ahead and the opportunity to re-strategise. Read here
People, people, people
In terms of people, we were aware that some governments would act decisively, others would not (with their guidance likely to change), and that official guidance would generally lag the "facts on the ground".
We also realised that everyone was working with incomplete information. With staff safety paramount, we were prepared to look as if we were overreacting (better than under reacting and being under-prepared), so we implemented measures to try and get ahead of the virus, often stricter than local guidance — mindful that viruses do not forewarn you of their travel plans, and do not respect borders.
A great hospital in country is swell, but only if you can access it — it is far better to avoid getting infected in the first place.
We initially instituted flight bans, steadily increasing the regions covered, and began testing our IT infrastructure to support remote working, while increasing the frequency of deep cleaning at our facilities.
At the same time, other regions, such as the USA and Europe, began to get impacted locally by the coronavirus, slowing down discussions, declining external visitors.
We established a Covid-19 task force, with members from HR, IT, facilities, internal comms, legal and organisational development. It disseminated the local government guidance for the various jurisdictions where Imagination operates (working closely with local management teams) and prepared the organisation for global remote working.
Anticipation
Covid-19 is like a close colleague, in that I am closely coordinating with them, responding to their actions, but in lieu of actual data, I try to anticipate what they'd do next, and how that would impact my work.
So every step of the way, we have tried to anticipate things — the direction and speed of the virus, the ambiguity and fickleness of government guidance (and how most governments would eventually converge in their guidance), the confusion amongst parts of law enforcement in interpreting guidance, i.e. if it is a matter of public order or public health. The task force anticipated that the challenge would move from disseminating guidance, to instituting remote working, to maintaining engagement, morale and mental wellbeing while working remotely…to how to bring them back to our facilities without risking infection. At times like these, we must balance the desire to find the perfect answer with the need for practicality and speed.
Coronavirus Diary: experiencing minimal disruption despite lockdown

As a tech startup, working under coronavirus lockdown hasn't posed that much of a threat, according to Shamus Rae — CEO and founder at Engine B — in the latest entry of Information Age's Coronavirus Diary. Read here
Our path is made by walking
Our global team is now working remotely and the IT infrastructure has coped admirably. We have encouraged more flexible working as employees work from home while juggling child care, and are encouraging managers to check in with their teams, and for employees to check in with each other and their families and friends — and the vulnerable in their communities, who can easily become invisible at times like these. Isolation and loneliness are the enemy of wellbeing. Meaningful contact is the antidote, enabling happiness and productivity. And in this, we are all running a marathon, not a sprint.
It is a time of uncertainty, volatility, complexity and ambiguity — all the things that we humans struggle with, so it is ok for people to feel they are struggling or overwhelmed. And it is also OK to be hopeful, perhaps even optimistic. There is light at the end of the tunnel, as decisive action in East Asia has shown. We can get through this, but we must remain resolute, not only in maintaining our contribution to the fight against the virus, but also in doing our work and, importantly, in living our personal lives.
We're very much open for business and supporting our customers around the world as they adapt to work in the era of coronavirus.
Our tactics will adapt in line with changes in the business environment, but our corporate strategy remains sound and is still the right way forward — it has enough flex for events like this. We believe that our large-scale remote working experiment will drive positive developments in our organisational culture, which helps in executing our strategy. It has helped to break down silos — accelerating some aspects of our global change programme.
Takeaways
Imagination has weathered several storms since its founding in 1985. Through trial and tribulation, the team has learnt to become adaptable and resilient. Our local management in China set a great example of Imagination's values in action, with the speed and care they took over their team when in the eye of the storm.
Our Covid-19 task force has been superb, and I think employees have also begun to appreciate the work of the teams that support our core infrastructure — IT, facilities, security — and the work in policies, people support and messaging, from HR and internal comms.
Coronavirus has to some extent acted as a leveller, impacting all businesses. But there is a decision to be made. Do you batten down the hatches and roll with the punches, or do you keep your head down and continue innovating, aiming to come out of this crisis stronger? We've chosen to keep our people safe, and to plough ahead, to emerge an even stronger threat to our competitors.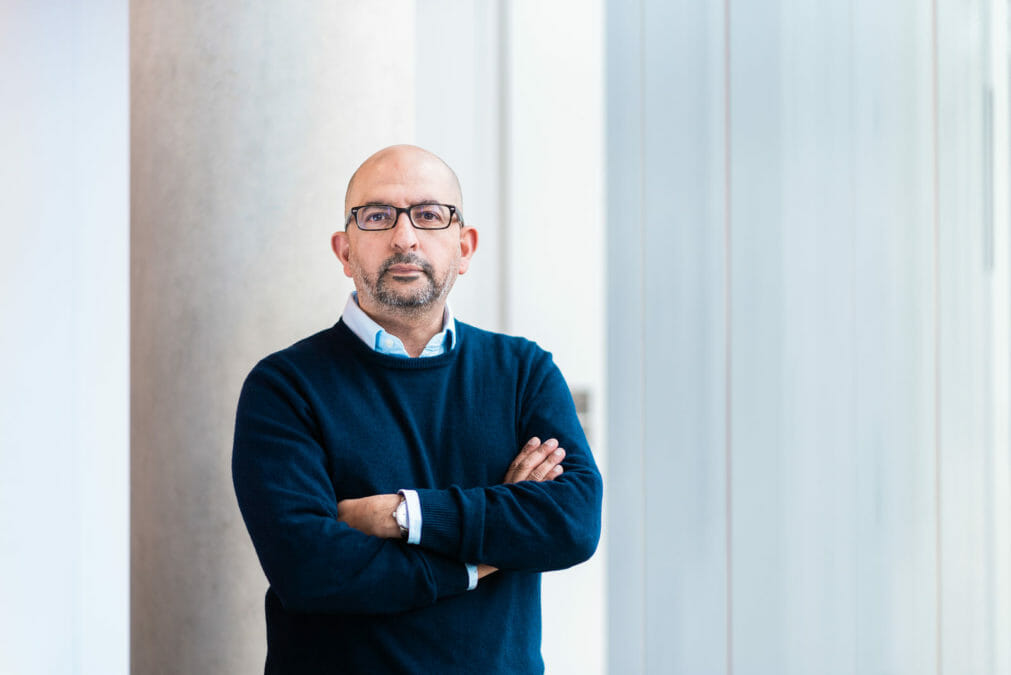 [emailsignup]