The role of chief sustainability officer at Dassault Systèmes is newly established, and will see Steenland lead efforts to implement social and environmental sustainability initiatives into its 3DEXPERIENCE platform.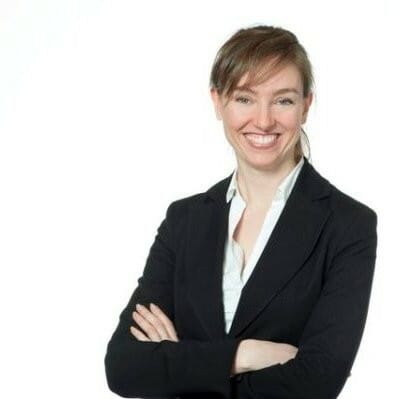 Dassault Systèmes' new chief sustainability officer has over 20 years' experience working in full-time and advisory positions for large multinationals, as well as non-governmental organisations, startups and within academia.
Steenland will take on the role alongside other current positions, including a board member of ShareAction, a lecturer at École Polytechnique, and an advisory committee member at sustainability think tank IDDRI.
"I am delighted to join Dassault Systèmes at this point in history," said Steenland. "Right now, there is an urgent need to dramatically transform the way the world produces and consumes goods into a more sustainable model.
How can organisations meet their customers' sustainability demands?

Customers across the supply chain are now demanding that their suppliers are sustainable. How can these organisations commit to going green? Read here
"Dassault Systèmes' technologies are already at the centre of this transformation, with more than 270,000 customers in 140 countries. As the company focuses on almost all sectors of the economy – the life sciences and healthcare, cities and infrastructure, and manufacturing sectors – the potential for impact is incredible."
Steenland previously served as the founding chief corporate responsibility officer at AXA Group. While there, she led the organisation to divest from coal and tobacco as part of a responsible investment strategy.
Prior to this, she led the investor research arm of Vigeo Eiris, which is now a subsidiary of Moody's, as well as working in the business consulting unit of Arthur Andersen, and acting as an independent strategic planning consultant for Save the Children USA.
Florence Verzelen, executive vice-president, industry, marketing, global affairs and Workforce of the Future at Dassault Systèmes, said: "Harmonising product, nature and life lies at the heart of the industry of the 21st century. It is the primary driver of innovation and the key to sustainable enterprise in all sectors of the economy.
"We want to help businesses and people live in this new world by offering customers what they value most – a sustainable outcome.
"Alice's vast experience will help provide the vision, know-how and leadership to further this commitment."