Many business leaders have long complained about regulations and their restrictive nature. Often cited as an impediment to profits and a waste of resources, regulations are commonly ignored, side-stepped and violated on a daily basis by many.
If you're one of those information or technology leaders who love an unfettered market place, chances are you're very unhappy about all the regulations arriving at your doorstep.
GDPR probably defined much of your job in 2018, and that was only the beginning. At the moment, numerous countries outside the EU are following suit. The Californian Privacy Act, for example, comes into force in 2020 and experts anticipate similar regulations to spread across a number of US states, creating in effect a national regulatory framework.
Regulations can be incentives
Speaking with Information Age ahead of his presentation at The Data Leadership Summit, Neil Currie, head of data management at Crowe, argued that while GDPR did indeed demand a lot of work and investment, it also kick-started in many businesses a long-overdue and neglected focus on data protection risks and practices, which in turn opened them to new opportunities.
"GDPR created a much greater awareness of the fact that the data we had held real value, and that we were at risk of losing it," he said. "It made data a board-level discussion, all of a sudden businesses leaders realised that all the data they'd been collecting could vanish. They realised that they might not be able to go back and market to certain contacts."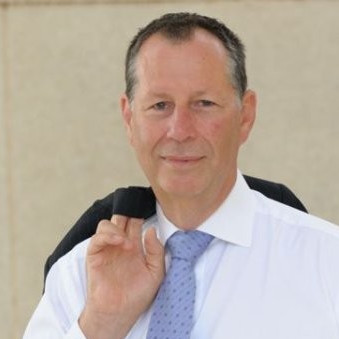 Unintended consequences
According to Currie, there's no getting around the fact that we are becoming a more regulated society, and while he thinks regulation tends to be a response to bad behaviour, regulations can also provide a template to approaching emerging technology trends in a more comprehensive way.
Indeed, the blind adoption of any new emerging technology usually comes with unintended and unforeseen consequences, such as new security vulnerabilities or machine bias, which, no doubt, harms a companies' bottom-line.
Does your company have an AI ethics dilemma?

Do companies that are new to AI tools need to be asking themselves: 'Do I have to 'care' about ethics?' 
This is why Currie believes businesses need to be wise to governance and data ethics. For Currie, it's all about understanding how considerations need to be applied to meet the new challenges that come with emerging technologies.
For example, customers are now expressing and acting upon a growing expectation of being able to trust the companies they interact with; therefore, adhering to GDPR standards and incorporating data ethics makes business sense.
Data ethics: why wait around for regulators?
Alongside the proliferation of AI technology in the enterprise is a growing awareness of the ethical risks. A 2018 survey of 1,400 US executives by Deloitte found that 32% believed ethical issues as one of the top risks of AI; in particular, AI's power to help create or spread false information, bias and reputational damage.
Considering the negative impact of these risks, some businesses have decided to do more than just wait around for governments to introduce regulations. Major technology companies such as IBM and Salesforce, for example, have put themselves at the forefront of their own internal ethical AI efforts. Acxiom, a US-based SaaS company, went as far as creating a position of the chief data ethics officer.
AI ethics: Time to move beyond a list of principles

AI ethics must move beyond lists of 'principles' says new report from the Nuffield Foundation and Leverhulme Centre for the Future of Intelligence

"Within a company, leaders must have confidence that their AI systems are functioning reliably and accurately, and they need to be able to trust the data used," said Currie. "Yet this remains an area of concern; in a recent survey, 48% of respondents cited a lack of confidence in the quality and trustworthiness of data as a challenge for enterprise-wide AI programs.
"Amid these considerations, it is increasingly clear that failure to adopt good governance and ethical standards that foster consumers' trust in AI will limit organisations' ability to harness the full potential of these exciting technologies to fuel future growth."
On 23 May 2019, Neil Currie will be delivering a presentation at Information Age's Data Leadership Summit, where he will discuss how organisations can enhance their competitive advantage with data ethics.