This year's Harvey Nash/KPMG CIO Survey, reflecting the views of 3,600 IT leaders around the world, shows that the organisations doing this are increasingly pulling away from the competition.
On average, their time to market is better, their customer experience is superior and their operational efficiency is higher. The result is that both revenue growth and profitability are higher too.
But what is different about how a digital leader or Connected Enterprise view the IT function? From the CIO Survey, and KPMG's own separate analysis, we see six key pillars that are creating a new operating model to run and deliver IT.
1 Market speed operating model
Instead of the traditional monolithic model for IT that runs at just one, or at best two, speeds, digital leaders organise their operating model around products supporting value streams, each running at the pace required by the market. The speed required is determined by being highly attuned to customer feedback, market signals, and execution of the business strategy. Not all products have to run in a high speed, cloud-native, agile fashion. The key point is that capabilities, people and architecture are realigned so that delivery across a spectrum of speeds becomes possible. We see this in this year's survey where digital leaders are more effective at changing ways of working in a targeted fashion to maximise the value they are creating from technology.
2 Dynamic investment
Businesses need to "think like a VC". Similar to working with a venture capital (VC) firm, it enables investing almost anytime and anywhere — based on value, releasing minimally viable products and gauging customer response, while easily changing or moving in a different direction when needed. This means continually making small bets on solutions that customers will need. It means taking a customer-centric view of investment, rather than the traditional supply and demand relationship where the business gives its wish-list and IT tells them what is possible. It means that leaders recognise the process can be successful even if a particular investment is unsuccessful. At the back end, it's about applying lean finance where funding is not tied to an annual planning process, with capital quickly available rather than slow project-based accounting. In this year's survey, we see that digital leaders are effective at scaling up projects quickly with permission to 'fail fast and fail small'.
KPMG reveals its top 10 transformational technologies

IoT reigns again in KPMG's top 10 transformational technologies for 2019; but robotic process automation (RPA) made the most significant leap to the number two spot, up from number nine last year — overtaking AI
3 Modern delivery
If a Connected Enterprise is a super car, modern delivery is the high-performance engine powering it. It's about embracing and adopting agile principles, implementing continuous integration and delivery pipeline and toolchain, and embracing hyper-automation and machine learning to enable DevOps. Team members from the business, engineering, testing and operations are integrated into full stack teams, with large portions of the value chain becoming automated. However, as with the market speed operating model, it's about flexing across the speed spectrum: not everything (legacy mainframe applications for example) has to be run in this agile way. In this year's survey, we find that digital leaders widely use methodologies such as agile and DevOps to speed up delivery and deliver better customer outcomes.
4 Flexible IT workforce
Connected Enterprise leaders recognise that technology skills must be widely distributed around the business, not solely confined to the IT function. Technology needs to be in the hands of those people who are creating the value, after all. With today's easily configurable platforms, open APIs, and simpler coding, everyone is becoming a technologist. IT cannot let itself become the limiting factor, slow to support an ever-lengthening list of requests. Leaders have sophisticated 360 degree view of resourcing and governance strategies around what work they will do in-house, what they will outsource, and what they will partner on. In this year's survey, digital leaders are better at ensuring that non-IT staff have the right technology skills.
The evolving workplace and benefits of flexible working

Lenovo study with the Centre for Economics and Business Research (Cebr) explores the benefits of flexible working — which is key to acquiring and keeping talent
5 Data as an Asset
With so much data generated across channels, the big challenge for businesses is to see the wood from the trees and gain actionable insight. Digital leaders do this by hunting, harvesting and curating data that can be used to teach machine learning models, advance AI adoption, and monetise the asset. To do this, IT needs to adopt a new mindset. Historically, IT's role has been about giving access to data. Now, it's about helping to create a new taxonomy that enables better analysis, streamlining data supply chains, and reimagining data clean up strategies. Partnerships are needed between the CIO, CDO and business unit itself to identify the 'gold' that they are after. In this year's survey, digital leaders are more effective at maximising value from the data they hold.
Should data be listed on the balance sheet as a business asset?

There's no question that data is one of the most valuable assets many businesses hold
6 Customer trust
Trust is the new currency of business. It is the key element under which customers increasingly make buying decisions. Without it, any business will fail: customers (and employees) can switch elsewhere with ease. Leading businesses have responded to this by re-engineering their process for new products and services through what we call "the great shift left". Whereas historically functions such as privacy/security, legal and compliance are only involved at the end of the process (the right-hand side), digital leaders embed these capabilities from the moment an idea is conceived, so that trust is embedded by design with the customer in mind. In this year's survey, digital leaders are better at managing trust, key security and privacy issues across technology development.
At KPMG, we call this model the Future of IT. The businesses that are embracing it will, in my view, be likely to win disproportionately across almost every critical performance measure.
The Harvey Nash/KPMG CIO Survey 2019 was launched today. To register for a copy of the report, click here.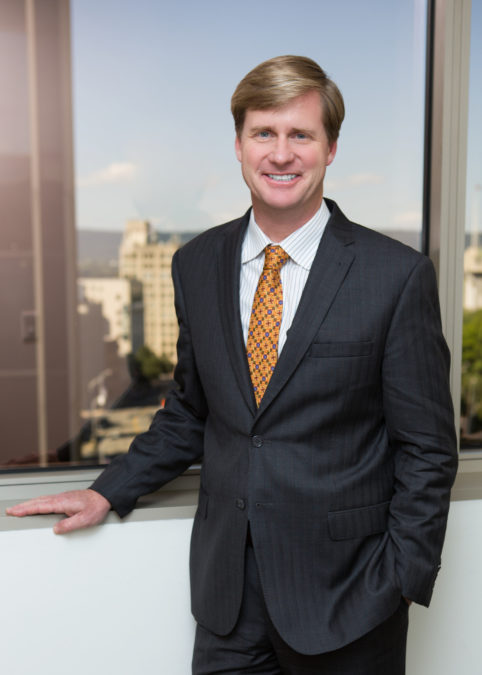 Written by Steve Bates, Global Leader, CIO Advisory Centre of Excellence, KPMG International.