Whether it's flooding, fire or earthquakes, businesses worldwide are at risk to a wide range of natural disasters. Quite often business leaders believe these disasters won't affect them as they have insurance and that's all that is needed. However, just because there is a guarantee of a financial return if something does go wrong, it doesn't solve the problem.
The reality is that a natural disaster will also result in some form of an outage, which will affect your services and data. From catastrophic weather effects to human error, IT downtime can be disastrous. Despite this, due to factors such as cost and complexity, businesses are not doing anything to prepare and are relying on archaic technology and processes that are not regularly tested. As a result, companies are putting themselves at risk.
This is where technologies such as Disaster Recovery as a Service (DRaaS) can help.
Devastating outcomes
When an outage strikes, there are a number of different devastating consequences that could occur. Internally, this could mean a loss of employee productivity. Downtime can also have serious financial and reputational consequences demonstrated by TSB's three-week outage in April 2018. Not only did thousands of the bank's customers report problems from delays in dealing with stolen cards to money transfers falling through, but many customers left the bank, resulting in TSB experiencing a loss of £176.4 million.
The anatomy of an outage how software performance problems are affecting the digital world

Businesses well understand the importance of providing seamless customer journeys, but we've seen a growing spate of digital service outages and software performance problems in recent months
Unexpected outages can affect businesses of all sizes, no matter the time of day or year. Because of this IT teams must look at disaster recovery plans and processes to ensure data remains accessible and incidents aren't escalated and are dealt with quickly. Organisations can't afford not to have disaster recovery in place.
Peace of mind in the cloud
The cloud offers a great solution for disaster recovery. This can be anything from DRaaS from a service provider or as simple as storing backups there. This means when an outage occurs, organisations can access data instantly and no longer need to wait for servers to be recovered or incur the risks of having IT teams commute onsite to get the problem resolved.
DRaaS, in particular, delivers real value through inclusive disaster recovery, which involves duplicating a business' physical or virtual servers to provide failover. This means business-critical applications can be recovered immediately following an event.
"IT outages: The actual cost and how to prevent it becoming a reality"

IT outages have become a part of everyday life. They can affect every business, regardless of sector or size. Read more
Similar to other 'as a Service' models, DRaaS offers noteworthy advantages for all types of businesses. For smaller businesses who may have struggled to implement a service in-house, lower costs allow for dramatic improvements with availability. Equally, the scalability elements of DRaaS means that larger enterprises can take advantage based on their current needs.
Either way, no matter the size of the business, IT teams can regain valuable time that previously would have been lost to back-ups and recovery time. Gartner has predicted that DRaaS is expected to experience 25% year on year growth over the next decade.
Enter DRaaS
When implementing DRaaS, businesses must understand and evaluate disaster recovery in the context of their overall business strategy. This means looking at a business impact assessment.
Which applications and business processes are most vital in ensuring the company remains available and accessible at all times? This is the first question IT teams must ask themselves. After this, organisations should estimate the maximum amount of downtime the business can take before these business applications and processes fail and come to a conclusion about the ideal recovery times.
It's also beneficial for IT teams to run through hypothetical scenarios to understand what the business can handle when it comes to data loss and the amount of time it takes to get back to normal. Understanding how much outages can cost the firm, both from a financial perspective and also reputationally, will also be good to work out, as it can help the business detail its recovery time objectives (RTOs) for the best approach when the worst occurs.
Data breaches Its not just digital, physical data breaches matter too

Whilst digital data breaches can be catastrophic, businesses cannot dismiss or neglect the effect a physical data breach can have, Ciaran Walsh gets physical as he takes up the story
It's important not to forget compliance when developing a disaster recovery strategy. Regulation such as GDPR and NIS Directive highlight the importance of understanding where data is stored once received. Good service providers will already be fully legally compliant for the regions they operate in. In order to be confident that disaster recovery strategies are sufficiently comprehensive and adhere to local legislation, it's important to find the right platform.
Finally, it's important not to rely on having a disaster recovery plan. Companies must look at regularly testing the feasibility and quality of backups to feel confident they are able to be completely restored, that the plan will run smoothly as needed and all data is stored in the right place. It's not ideal for any business to find out that their disaster recovery plan hasn't been tested in months or that data is not recoverable.
Taking disaster recovery to the next level
Businesses can no longer deny the importance of disaster recovery – all businesses are at risk, no matter the size or industry. In fact, 80% of businesses that don't have a disaster recovery plan will simply fail when one takes place, according to IDC.
In today's digital landscape, many businesses can't operate without the availability of systems and data. While the full value of DRaaS is still unknown by many businesses, by following the points above and having the right disaster recovery plan in place, you could prevent an outage from causing huge devastation for your business.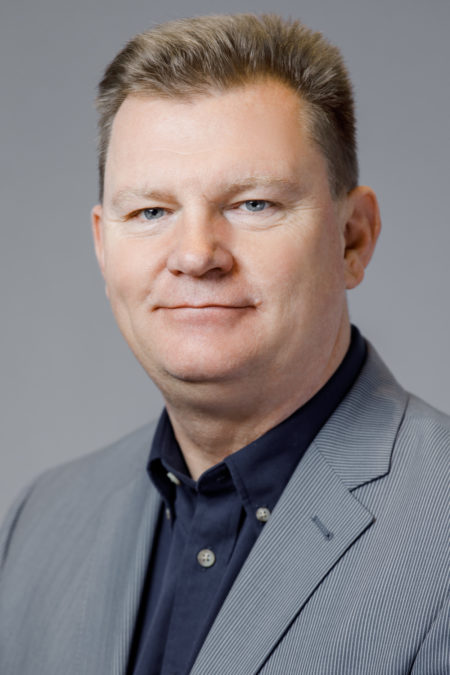 Written by Mark Adams, regional vice president, UK & Ireland at Veeam