What has John Bunyan, author of Pilgrim's Progress, Daniel Defoe author of Robinson Crusoe and the poet William Blake got in common with London's brightest tech startups? Answer: Silicon Roundabout. The emergence of Silicon Roundabout, the supposed UK's answer to Silicon Valley, had more than one beginning — alternatively it had multiple causes. Indeed, one of them was a joke — the name was coined as an attempt at humour. It caught on, but if you really want to find the beginning of the UK's tech entrepreneur scene, you might want to trace the story back to 1665. That is when the Bunhill Fields, burial ground was formed.
According to Benjamin Southworth, Co-founder of OneDeck and before that co-founder of The Three Beards, a networking group that played a key role in the emergence of the Shoreditch tech scene, Bunhill Fields, was "where the dissenters, the revolutionaries, the poets and anyone critical of the King was buried." That is where the people from the aforementioned list were buried. He suggests that this is no coincidence.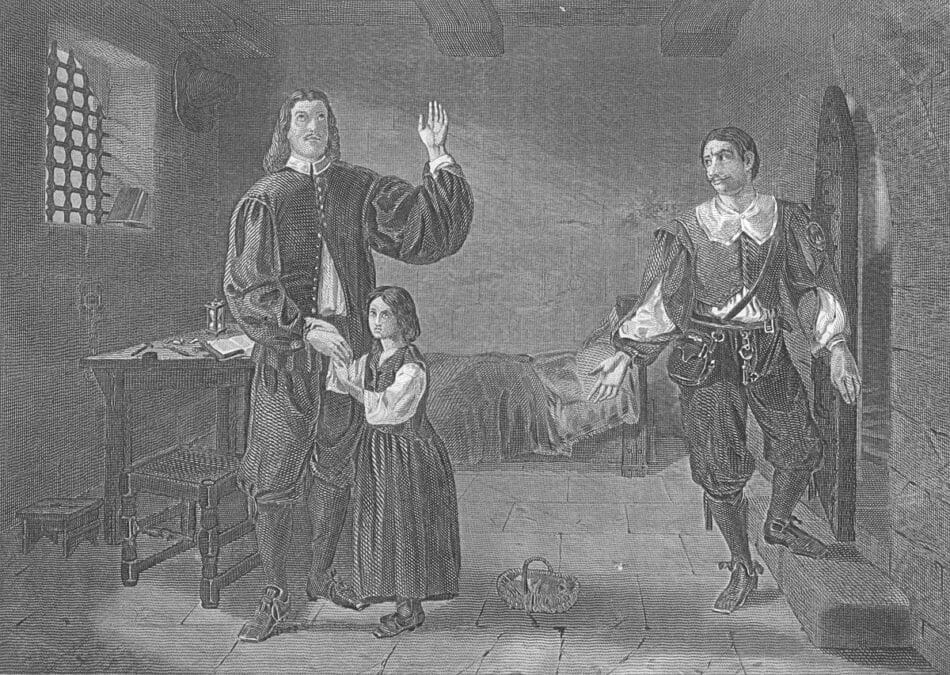 There is a bit of social theory that supports his idea. Networks change slowly, as Steven Johnson argued in his book Emergence, if a time traveller from modern day Florence was to move back in time, 800 years to the Florence of 1200 AD, he would find most of his experience "utterly baffling", but "despite his abject confusion, one extraordinary thing remains constant, our time traveller would know where to buy a yard of silk." Later on, in old Florence, areas developed which focused on gold, leather and borrowing money. Our time traveller "wouldn't be equipped to buy any of these things, or even communicate intelligently to the salesman, but he'd know where to find the goods all the same."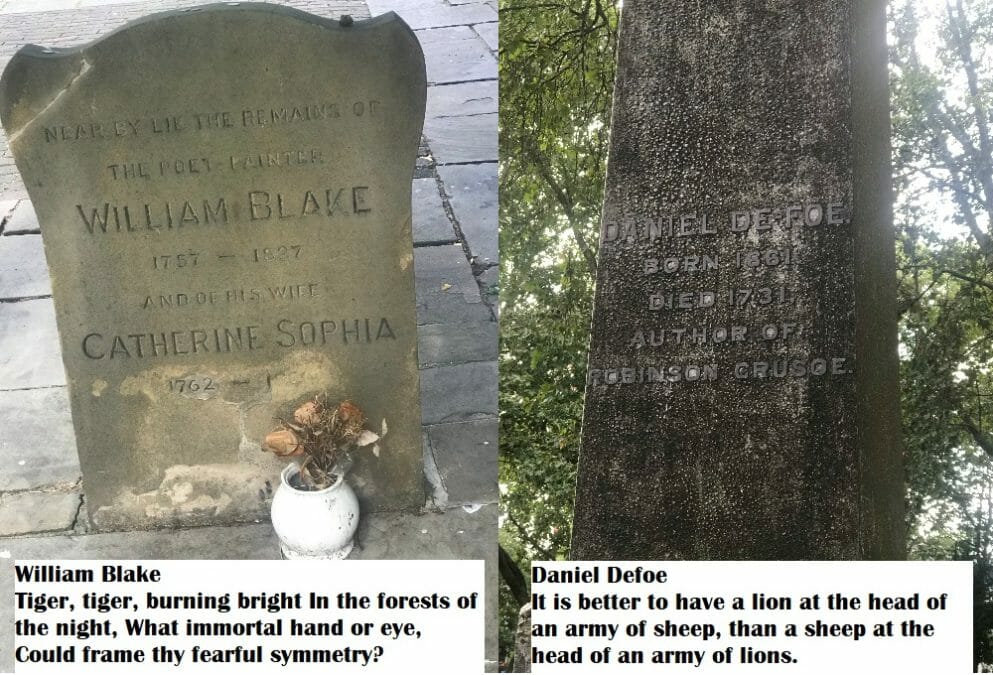 That's the thing about networks, they change slowly, but in some respects they don't change at all.
The Shoreditch region has always been a place for 'different thinkers' – Bunyan, Defoe, Blake – man Friday was conceived, around Shoreditch.
Maybe we can trace the origin of this even further back: "'When I grow rich', say the bells at Shoreditch," or so goes the nursery rhyme inspired by the Great Plague — Oranges and Lemons. Maybe then, Shoreditch has been a place for aspirational people wanting to make their mark and perhaps fortune, for nigh on a thousand years.
But if networks find it hard to change, how can a region such as Shoreditch embrace tech?
The answer, at least in part, lies with Creative Destruction and the crash of 2008.
Tech disruptors, Tom Blomfield, founder of Monzo Bank: his story

Tom Blomfield set up a bank even though he had absolutely no experience working for a bank. But then the bank was Monzo, and its success to date validates his bold move. This is his story.
The year before the crash: the beginning of Silicon Roundabout
In 2008, the world suffered its biggest financial blow in around 80 years. The crash of that year had a devastating effect on London.
But the year before that was tech's year. As Southworth rather colourfully puts it: "It was when Steve Jobs came down from heaven and gave us the magic slate of distraction. That was the turning point."
"2007 was a big year," says Carlos Eduardo Espinal, a managing partner at Seedcamp, a vital funding operation in the European tech scene, but which is based in Bonhill Street, a few minutes walk from Silicon Roundabout.
Up to then, he suggests, the venture capital scene in the UK was dominated by the likes of 3i, APAX and Advent. The focus had been on semi-conductors, what Espinal  calls "deep tech."
But 2007 was the year when both the iPhone and Android were released. As was the Kindle. Facebook and Twitter went global, Google bought YouTube and IBM built its AI system Watson.
UK tech entrepreneurs' advice

What are the do's and don'ts for tech entrepreneurs? Information Age got down and dirty at the coalface and spoke to entrepreneurs to elicit some advice for UK tech entrepreneurs
These products created quite new opportunities. Espinal sees these developments as being closely linked with the lean start up model — the emergence of the MVP model, minimum viable product. It was possible to develop a simplified version of the planned product, test it, tweak it, and move on.
"It was much cheaper to set up a tech company; you no longer needed to buy servers, and then there is open source, WordPress and the cloud" all these factors helped lower the costs of setting up, says Eze Vidra, founder of the Google Campus in London and now managing partner at Remagine Ventures.
In fact, the story of Vidra and how he came about launching Google Campus, is a good example of the entrepreneurial spirit that lit the Shoreditch area, but we are getting ahead of ourselves.
Google Campus, which just like Seed Camp today, began life in Bonhill Street, was not launched until 2012. It was second wave — played a critical role in the evolution of Silicon Roundabout, but wasn't there at the start.
So, what was going on in Shoreditch back in the beginning that enabled it to become such a tech hub?
Michael Acton Smith Our office was a lot of fun and attracted many visitors. We had a slide, astro turf on the floor and a treehouse where we hosted bands. I think we played a part in making the area attractive for other startups
"When I moved there, it was a bit rough around the edges. Not the polished buildings we have now," says Cathy White founder of CEW, who has been working in PR around the Shoreditch area for around ten years.
"Before there was a tech hub, the area was popular with advertising agencies, and the design companies,"she said.
Banksy produced a lot of his work around Brick Lane, close to Shoredtich.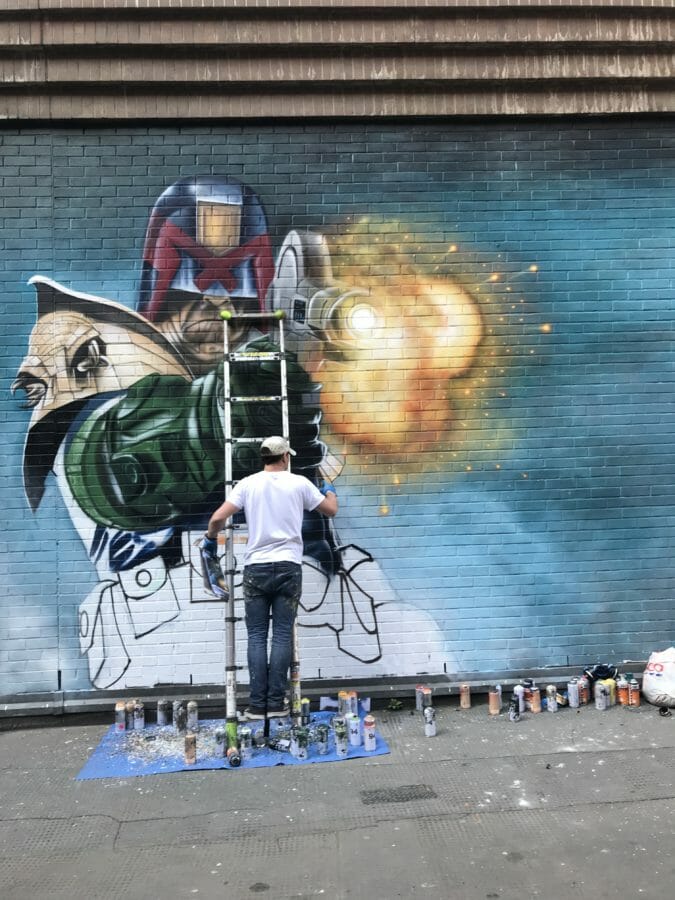 "By comparison to central London, rent was ridiculously cheap," says White.
"When shipping containers destroyed the local docks, you had a bunch of storage space that no one needed — and at first it was your ad agencies — your Ogilvys, that set-up in the area," says Southworth.
"You could get a beautiful loft studio that used to belong to an artist for £500 a month," he recalls.
"Also the ad agencies were based in Soho back when it was a den of inequity," when that industry was emerging. "So, if you want to build digital agencies, you need to be somewhere different, hence the move from Soho."
Michael Acton Smith, was the founder of Mind Candy, a key company in the early days of Silicon Roundabout, the company made its name with Moshe Monsters — the game for mobile phones.  More recently, he set up the famous meditation app Calm.
"We were originally based in Battersea." (About three miles from Shoreditch, famous for its power station and the Pink Floyd Animals album featuring a flying pig and a dogs home. But significantly, Battersea was south of the Thames.)
Acton Smith continues: "My buddy Richard Moross from Moo had moved to the area and it seemed like the best place to be for a tech startup. We moved to the iconic Tea Building in 2011.
"We were a fast growing company and got a lot of PR. Our office was a lot of fun and attracted many visitors. We had a slide, astro turf on the floor and a treehouse where we hosted bands. I think we played a part in making the area attractive for other startups.
Eze Vidra: There were three network groups and they all had the word drink in them
"We moved to London – from Wales — after reading an article about First Tuesday in The Guardian. It sounded like the dot.com boom was in full swing in London, so we threw our stuff in a van and moved there in 1999.
And what about Shoreditch back then? "It was a great scene. The area was buzzing. There were events and parties on most evenings."
But one thing you soon realise when talking about the Silicon Roundabout, is that it was a great social story.
Technology entrepreneurs and technology entrepreneurship: real life stories, real life lessons

Information Age spoke to two technology entrepreneurs about what they learned about technology entrepreneurship.
Silicon roundabout – Silicon Drinkabout
"When we set up the Google Campus, the community and variety of events was nothing like what was in Silicon Valley. There were three network groups and they all had the word drink in them," says Vidra.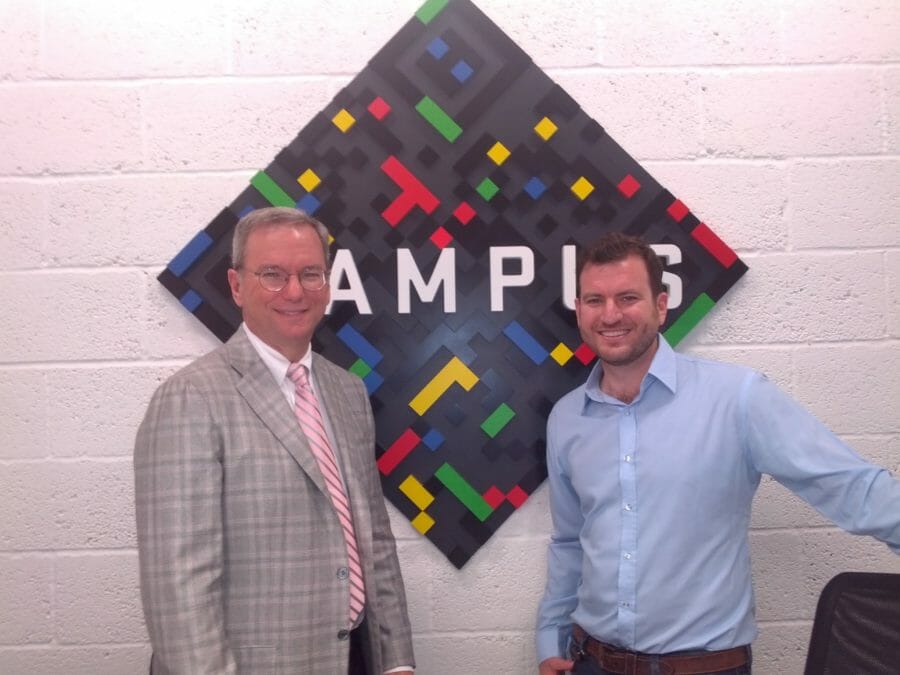 In fact, among the early networking groups there was Silicon Drinkabout and Silicon Milkabout.
"I was inspired by First Tuesday — a famous networking group during the dotcom boom era of the late 1990s — that was very valuable to me back in the day," explained Acton Smith.
"I created Silicon Drinkabout and hosted the first few events. I was busy running Mind Candy so handed the running of it over to The Three Beards who did a great job of hosting an event every single Friday.
"Mind Candy sponsored it for years. It was a great place to hang out and chat with friends and other entrepreneurs in other companies. It was such a friendly and supportive community."
Benjamin Southworth: In London, you had people from Clerkenwell to Bethnal Green north to Angel, freelancers, who were paid well, but had lots of free time, walking around with laptops and in coffee shops waiting for the next gig to drop.
So that takes us back to The Three Beards.
"I think the catalyst for The Three Beards was at an event when I met Bryce Keane and Michael Hobson" says Southworth.
"It was like "walking around trying to work out if you were useful to people. I called it shiny shoes and blue suits, everyone had an idea that they wanted someone else to build, but it was very transactional."
"Networking shouldn't be shit" he said.
So that was the inspiration behind The Three Beards. People met up, had a beer, socialised and out of that ideas for startups, connections, emerged.
Lean startup for tech entrepreneurs

There is a way for tech entrepreneurs to make it. And it involves getting to know your customers, testing and applying the lean startup model. Information Age spoke to entrepreneurs.
Why London, and not Cambridge?
Southorth had lived in Cambridge before moving to London, the city of the great University with an emphasis on science, the home of Acorn computers, ARM; so why wasn't Cambridge the UK's premier tech hub? Southworth says: "Cambridge is very good at making things, less good at selling. The tech scene lacked charm, lacked creativity.
"In London, you had people from Clerkenwell to Bethnal Green north to Angel, freelancers, who were paid well, but had lots of free time, walking around with laptops and in coffee shops waiting for the next gig to drop.
"So you had well paid creative individuals, going to coffee houses, meeting others, "and out of that you have conversations over caffeine and that turns into conversations down the pub. Which turns into an idea — you have something that looks like an early ecosystem."
"Also, you had ex Cambridge academics working in clearing houses, but didn't want to live in Canary Wharf. Then they realised there is an opportunity to build interesting products — and that was exciting.
"So you have two types of people, the fashionable trend setters with scientists developers/engineers, getting to play, and that creates a collision.
"You get an interesting mix, video games on the rise, video technology, video effects, music studios, photography houses, street art, artists, and you sit in a pub and it feels very different."
Piecing it together
Piecing it all together, the people we spoke to often touched on similar themes.
The 2008 crash created an awareness that the UK was too reliant on the City — the David Cameron government saw the opportunity and schemes such as SEIS and Entrepreneurs Relief developed.
   Carlos Eduardo Espinal:  immigration regulation favoured highly skilled migrants
The ideas were not altogether new. EIS — enterprise investment scheme — had been around for years before the emergence of Silicon Roundabout, so had Entrepreneurs Relief, but post 2008, and the 2010 election, there was a new sense of urgency.
The 2008 crash also created a vacuum. Clever men and women who had once enjoyed well paid jobs had been hit hard by the crash.
Some still had their well-paid jobs, but there was a sense of disillusionment.
And Shoreditch, is bang next door to the City.
Technology shifts such as the iPhone, the Android with its emphasis on opensource, WordPress slashing the cost of building a website, the cloud reducing the need for startups to invest in expensive hardware — helped create a space for startups.
As for London — immigration may have been another factor:
As  Espinal pointed out, he originally hails from Honduras, worked in the US, came to the UK from the US, as the UK visa system allowed this. "At the time, immigration regulation favoured highly skilled migrants."
Espinal says you can unpick the tech story in terms of afters and befores — pre-SEIS post-SEIS, pre/entrepreneur relief, post-entrepreneur relief — EIS, the emergence of accepted ways of providing shareholder agreements, convertibles, cross border investing.
Vidra reckons that the 2012 Olympics was a factor — the second wave, anyway. What with that and the Royal Wedding, the London brand name was strong.
The Olympics illustrated another point; it was said that every nation competing in the games had 10,000 supporters from the local population.
Cathy White was inspired by the founders she worked with, to set up CEW.
In fact, the Vedra story illustrates something else about entrepreneur spirit.
He was working at Google in 2011 when he saw an internal website citing Eric Schmidt (then Google CEO) saying that Google was going to open an innovation centre in London. Vidra contacted the person behind the website to learn more, asked how he could help and in his own time with his own money, flew to London, met up with around 30 people, and produced a 100 day plan. "I gave them no choice but to give me the job," he said. He called it "the brief case technique."
But entrepreneurship can be contagious.
Working alongside people who share your dreams and your hopes can be extremely helpful, entrepreneurs can feed off each other, start-ups might be different but the challenges are very similar. Whereas in a previous time being an entrepreneur was not considered a 'proper job.'
Cathy White says she that was inspired by the founders she worked with to set up CEW.
Today
The Shoreditch hub expanded to include Hoxton, Dalston, Aldgate, Whitechapel, St Paul's — the roundabout has a long reach.
"Now the Silicon Circular is defined by the M25 the London tech scene."
As for the successes, Vidra cites: Transferwise, Revolut, which pitched at Google Campus, Deliveroo, Kobalt Music Group And JustEat.
The two cafes
Imagine there are two cafés next to each other. Superficially they are both the same. And they are both empty.
A couple walk by and randomly choose one café. Then some more people walk by, they notice that once café is empty and so they go in the one that is not totally empty. And so it continues, one café ends the evening bursting with customers, the other barely gets a visitor.
But there was more to the story of Shoreditch and the Silicon Roundabout than that; its success, unlike in the case of our cafe, was not down to randomness, but once it got going, it then gained momentum, its success led to more success.
These days, as Espinal emphasises, tech hubs are emerging across Europe, from Romania to Estonia, Berlin to Stockholm. More than one factor is at play – an education system in eastern Europe that focuses on maths helped, the foundation of Skype in Estonia helped, a myriad of factors come into play.
As the story of Silicon roundabout shows, many threads can lead to the creation of a tech hub.
The Emergence of Silicon Roundabout had more than one thing going for it — a sense of community, but then as a visit to Bunhill Fields shows, the area always has had a bit of cutting edge.