Davies, who joins from Marylebone Partners, will be responsible for product, operations and corporate development at Octopus Ventures, while co-CEO Alliott Cole focuses on managing investment strategy and the firm's growing portfolio.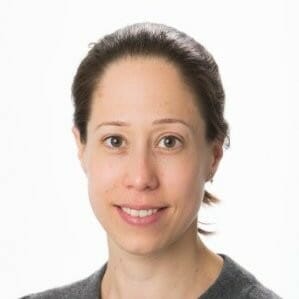 The appointment of Davies as co-CEO comes as Octopus Ventures looks to continue focus on its growth trajectory, in a move to capitalise on growing opportunities within European technology and venture capital.
The investment team has grown by 45%, following nine new hires in October 2020 and the launch of the company's new consumer focused investment 'pod'.
Prior to her time as partner at Marylebone Partners, where she served for nearly five years, Davies held the role of chief investment officer at Big Society Capital, and also held senior leadership positions at The Wellcome Trust, and Perry Capital.
Forrester European Predictions 2021 round-up

Today, Forrester released its European Predictions 2021 report, which forecasts acceleration of technology investments. Read here
"Octopus Ventures has built a reputation as one Europe's leading VCs and I am delighted to have the opportunity to work alongside Alliott and the team to help drive forward the next stage of growth," said Davies.
"The business is brimming with talent and the calibre of entrepreneurs within the portfolio, as well as the list of exits, speaks for itself.
"It really is an incredibly exciting time for European venture capital, and we expect to see increased demand from institutional investors across the globe looking for ways to access the growth opportunities it offers."
Octopus Ventures co-CEO, Cole, commented: "We are now entering a golden age of European technology and Emma's appointment will help us to expand our platform to keep scaling and take full advantage of this.
"It feels like we are at an inflexion point, and I firmly believe that many of the world's most impactful technology companies of the next decade will come from Europe, with even greater flows of capital likely to follow.
"There is a huge role for Octopus Ventures to play in this as we build on our strong track record to seek out and back the most talented founders across the continent. Indeed, this sustained optimism is testament to the entrepreneurs who, in the last year, have demonstrated their remarkable ability to adapt and thrive amid the most challenging of circumstances."
The firm invests around £100 million a year into early-stage businesses across health, deeptech, fintech and consumer sectors, with a portfolio of over 90 companies and £1.3 billion under management.