Marianne Calder, MD EMEA at Puppet, the software automation firm, is at the forefront of innovation in a sector that IDC claims is essential for businesses to remain competitive in 2017.
A strong advocate for Women in IT, Calder discusses her career, the issue of diversity and what can be done to bridge the gender gap within the technology industry in an exclusive interview with Information Age.
Can you tell me about your early career?
At Stanford University my studies focused around customer supplier relationships in new technology markets. So, although I'm not an engineer, I've always been very fascinated and passionate about the IT industry.
I was lucky to then work at the Danish consulate in San Francisco and also write quite a few articles on Silicon Valley before I joined Cisco. I joined in the early 90s in Silicon Valley, and was really the first programme manager that Cisco had.
>See also: Women in IT Awards 2018: nominations open! 
I was at Cisco when there was just over 2,500 employees worldwide, and now there are over 75,000 employees globally. Being part of Cisco ended up being a 21 year career in different places.
I was then moved to Europe to run inside sales for Cisco within Europe first, and then Europe, Middle East and Africa, before then taking the leadership role for our collaboration specialist team across EMEA as well.
So I almost had the opportunity to do three different careers within Cisco during the booming years of both the internet building up and then also through the challenging days of the financial crisis. It was an incredible journey throughout the years, both in Silicon Valley and then over here as well.
Then I joined Puppet at the end of November last year, and I am really excited about the opportunity of being responsible for building up the sales and go-to-market team for us to drive significant growth here in the region. It's a fantastic opportunity, and it's another great place to be, particularly as a female leader as well.
What was your experience of establishing the first female sales team in Saudi Arabia while working at Cisco?
I was in inside sales at Cisco. I'd always been very involved, and was actually the leader for the connected women initiative at Cisco for several years before going into inside sales.
At inside sales I was responsible for making sure that we had a very diverse set of team members joining. We became the talent engine for Cisco over time. And initially we went from having about 15% diversity in the team to 45% diversity. We put a lot of effort into first, making sure that we recruited well from a diversity perspective, but also that we did a lot of mentoring and career development programmes to bring women forward.
>See also: Chief of MI6 reveals real-life 'Q' is female in rare speech at 2017 Women in IT Awards
One of the key things I touched on earlier that we did is set up a local inside sales team in Saudi Arabia, which was the first time that we – within Cisco – had female sales representatives. That's one of the things I am most proud of when I look back.
We set up a team that was primarily, which was predominately women in our office in Riyadh. I have to say they were incredible. The women there were really well educated and so articulate – they had a tremendous impact very quickly.
Why did you and Cisco feel it was important to bridge the diversity gap within the organisation? What are the benefits in doing this?
The key benefit is that when we look at the rates for talent every company wants to get the best of the best in, and if you're only really focusing getting talent in from lets say 50% of the available talent then you're not actually getting the best of the best. So, we wanted to have a much better balance in terms of recruitment to make sure that we touched the top talent across the industry.
First and foremost I think it's making sure that you get access to the full range of talent that is available. The second thing is that diverse teams – and this is my personal belief – they do much better, they do make better decisions. There is a big study by McKinsey that also provided input. It found that the companies that had a more diverse board and leadership made better decisions and were more profitable in the long term.
>See also: Diversity of thought: breaking down barriers and championing women in IT
I do believe that having a diverse set of people in any team allows you to see things from different angles and therefore, make better decisions at whatever level that it is at.
And lastly, particularly being in a sales organisation, it's important that we look and feel as our customers. It's important that we have the same kind of representation that reflects any organisation. That was also from the Cisco perspective very important.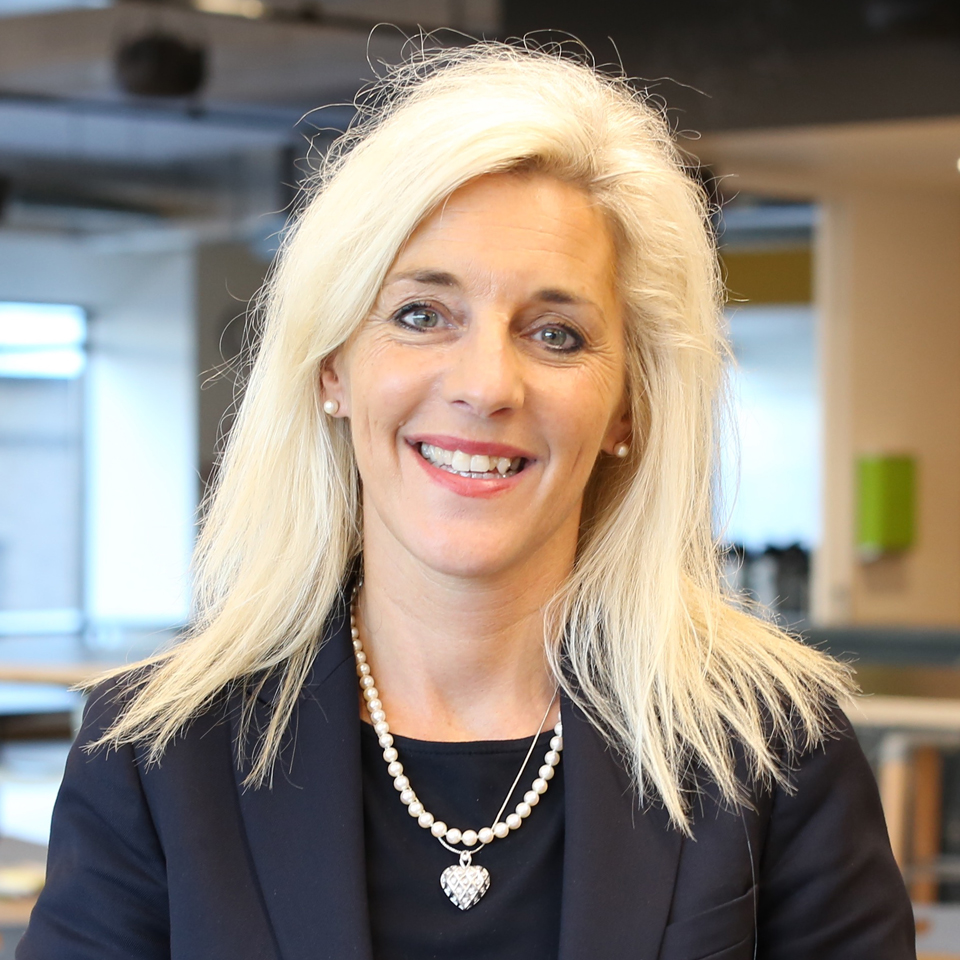 Why do you think there has been this history of diversity issues within the IT and technology industry?
I think it's definitely to do with education – that is one factor. And I think we need to continue to encourage women and girls to take STEM subjects. I also think it's a challenge in terms of visibility.
So, we've done a lot of bring your daughters to work days, and bring in girls at a very young age into the offices to show them what type of roles that are there. I think I'm probably a great example of someone who is not an engineer, but who has had a wonderful and really fulfilling career in IT. There are so many roles in the IT organisation that we need to expose to girls at a young age so that they can be interested in and excited about the opportunities in the industry.
>See also: Insider: Women in the technology industry 
I think the industry has been traditionally viewed as one that is primarily associated with engineering-related jobs, which obviously is a heavy part of it, but there is so much more to IT than pure research and development.
Can you tell me about initiatives that Puppet is engaging in to increase gender diversity within the organisation?
We are driving a number a number of different initiatives, and we've just recently assigned a new leader – Tanya Webb is our diversity and inclusion leader globally. So, first and foremost having a leader that is focused full time on that is a really key step for any organisation.
And, then we're doing a lot to drive diversity both in any events that we have – where we make sure we have breakouts where women can come together and start creating networks, which I believe is absolutely critical to have a network of likeminded individuals in the industry.
In addition to that we are very focused on building up our team. So, here at EMEA, for example, I have a significant part of my team that is female. That's both in individual contributed roles and also in leadership roles as well. We're making sure that as we're recruiting and building up teams, we have a pipeline that is diverse.
>See also: Women in IT Awards launches in the USA, nominations open
We're always looking across the full set of talent, and that we are supporting the female leaders that we have in the organisation to take them to the next level.
There's a new programme that we're just launching, which is called Lift, and that is really a high potential programme. It's not just for women, but it's definitely one that we will be focused on ensuring that we allow any diverse candidate to take the next step and help their career going forward.
Do you have a message for any women or girls thinking of entering the IT industry?
My call out to girls – particularly at a young age – is that as they move forward not to be afraid of taking a little bit of risk – even if it is perceived as a risk – of entering the world of IT.
It is an incredibly exciting industry: it is very fast paced, it is very dynamic and it allows any of the diversity candidates to take on responsibilities and projects that they might not have thought would be possible otherwise.
>See also: Succeeding as a woman in tech: advocacy is the answer
The personal element of taking a risk is something that I would encourage for any diverse candidate.
I would say that I have been very fortunate to have huge help from mentors and coaches throughout my career, and that was one of the things I wanted to add in terms of a little bit of risk – leaning onto to some of the people around all of us, those people would be very happy to help anyone. That's another key element, we can all ask for a little help now and then as well.