Today, Facebook announces a landmark partnership with youth charities, Childnet International and The Diana Award, that scales their existing programmes to offer every UK secondary school dedicated digital safety ambassadors: young people trained to provide peer-to-peer support and lead online safety initiatives in the classroom.
Facebook's commitment could see tens of thousands of pupils in 4,500 secondary schools across the UK trained as Digital Leaders (Childnet International) or Anti-bullying Ambassadors for online and offline bullying (The Diana Award) and provided with access to face-to-face training, dedicated online resources and forums.
With estimates that between 6% and 25% of children have experienced online bullying, Facebook's commitment will significantly scale the charities' existing work in schools to improve child safety and well-being through peer-to-peer support and learning.
>See also: National Cyber Security Awareness Month – simple steps to online safety
Tessy Ojo, CEO of The Diana Award, the UK's Leading Anti-Bullying Campaign, said: "Facebook's support will enable us to upscale our work empowering 20,000 more young people to stand up to all forms of bullying and protect their peers over the next two years. Our tried and tested peer-led approach has transformed the lives of thousands of young people in schools across the UK & Ireland who spend 11,000 hours of their hours in education. We know that what happens offline often extends to young people's online world, this is why we are proud to partner with Facebook, creating a community of young people who will help shape the behaviour and attitude of their peers; as well as take responsibility for the well-being of their peers. We know that with our support, these young Anti-Bullying Ambassadors have the power to close the empathy gap and encourage positive behaviour choices online and offline."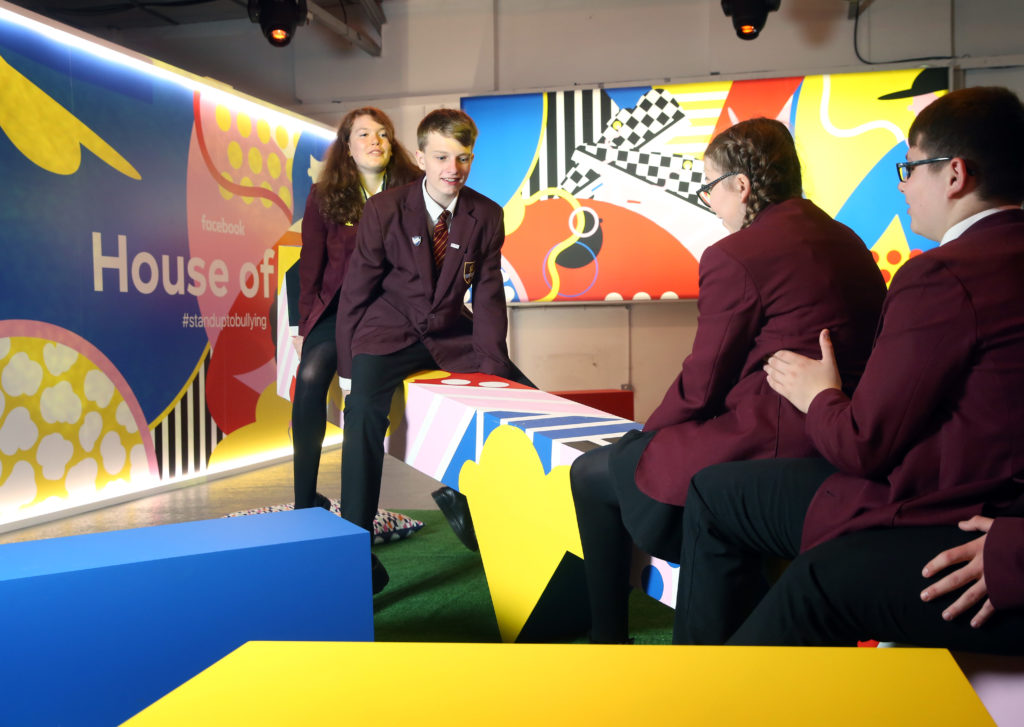 An immersive digital safety event, created with young people for young people
To bring the value of the schools programmes to life, Facebook, Childnet International and The Diana Award have collaborated with young people to create 'House of Us', a unique physical experience in London.
It offers participants the chance to immerse themselves in some of the online safety challenges young people can face – and explore the positive difference they can make when they tackle these issues together. Its exhibits include an audio maze that evokes feelings of being bullied, an interactive light room that responds to positive sentiment and a challenge using bullying and banter scenarios to highlight the fine line between these behaviours.
School children from across the UK will be participating in 'House of Us' today and tomorrow. Their input and feedback will be used to shape future ideas for how the schools programmes can address the online challenges children face.
>See also: Cyber security in the workplace is everyone's business 
Poppy Muffett, 15, a Childnet Digital Leader from Wath Comprehensive School in Rotherham, said: "I have really enjoyed being a Digital Leader. It has given me confidence in what I can achieve for both the school and myself. The most enjoyable part of the programme is planning events or creating posters, as you know that you're making a difference within the school and wider community. Over the two years that I have had this role, I have noticed positive changes around the school. It feels like we have made the school a better place, and I know we will continue to do so in the future."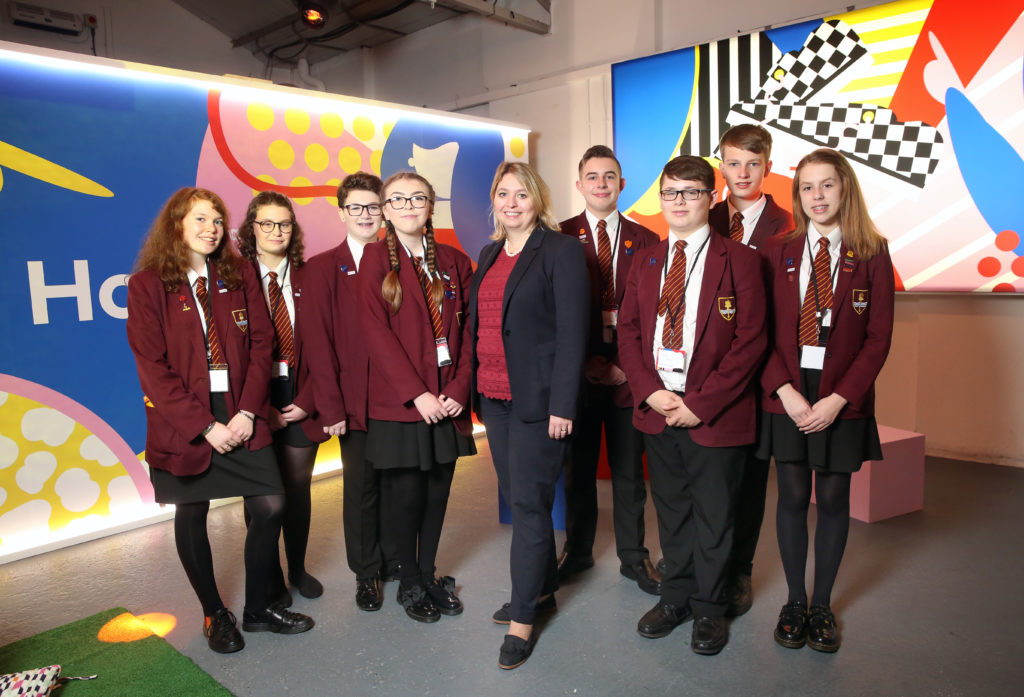 James Okulaja, 14, an Anti-Bullying Ambassador for The Diana Award, said: "My role is to go round schools and educate people on what it means to be an 'Upstander', which essentially is standing up to bullying and not watching it happen. Anti-bullying Ambassadors educate others about how to stay safe and what to do if they see bullying online – about the reporting buttons, how to block and filter comments, and also where to go if you need help."
New research underpins the value of peer-to-peer support
New research from specialist youth research agency, ResearchBods, reveals the critical role that peer-to-peer support and learning plays in helping young people to tackle online safety issues, like cyber-bullying:
• 13-17 year-olds are more likely to confide in a peer (72%) than a parent (60%) or teacher (34%) should they experience online bullying.
• In fact, more than half (55%) would deal with the problem alone rather than turn to an adult figure.
• Top reasons young people turn to peers first include: They are more likely to have dealt with similar experiences (40%), and they don't want to worry their parents or guardians (38%).
• 60% of 13-17 year-olds say they have supported a friend who was being bullied, online or offline.
While two thirds (64%) of young people say their school has provided them with learning or support about online safety issues in the last year, 67% would like their school to do more. 63% would like their school to involve more young people in educating other pupils about using social media safely and positively.
Facebook's partnership with Childnet International and The Diana Awards will build on its core strengths in supporting creativity and community to amplify the impact of the existing peer-led programmes, both inside and outside of the classroom.
>See also: The case for digital safety in the e-learning age
Antigone Davis, head of Global Safety Policy at Facebook said: "This partnership is the next step in our ongoing effort to help young people build safe and supportive communities. Over the last decade, we have developed a wealth of innovative resources on Facebook that enable young people to look after themselves and their peers, from our updated Safety Centre, to our online reporting tools. By offering trained digital safety ambassadors to every UK secondary school we are now taking this commitment offline too."
"Our immersive House of Us experience to launch the new partnership has been created with young people for young people. It aims to bring UK school children together to explore online safety issues in the real world in a safe, supportive environment. We look forward to getting feedback and input from young participants that can add even more peer-led ideas to the programmes in the months to come."
Culture Secretary Karen Bradley said: "It's fantastic that Facebook have committed to providing digital ambassadors, these students in schools will help give their peers the tools they need to stay safe and tackle issues such as cyberbullying."
"The internet has many amazing opportunities for our young people but what is unacceptable offline needs to be unacceptable on a computer screen. Our Internet Safety Strategy aims to make the UK the safest place in the world to be online and working together with companies like Facebook is how we can all contribute to a positive online environment."
The Women in IT Awards is the technology world's most prominent and influential diversity program. On 22 March 2018, the event will come to the US for the first time, taking place in one of the world's most prominent business cities: New York. Nominations are now open for the Women in IT USA Awards 2018. Click here to nominate