There are a lot of factors that need to considered before designing a smart city, from the strength of connectivity to the integration of infrastructure.
Today Totem, the world's first energy solution in reimagining and redesigning smart utilities, announced its new platform for modern companies and communities.
The platform, according to Totem combines distributed energy, communications, EV charging and lighting into a single, powerful product that weaves these capabilities directly into a built environment.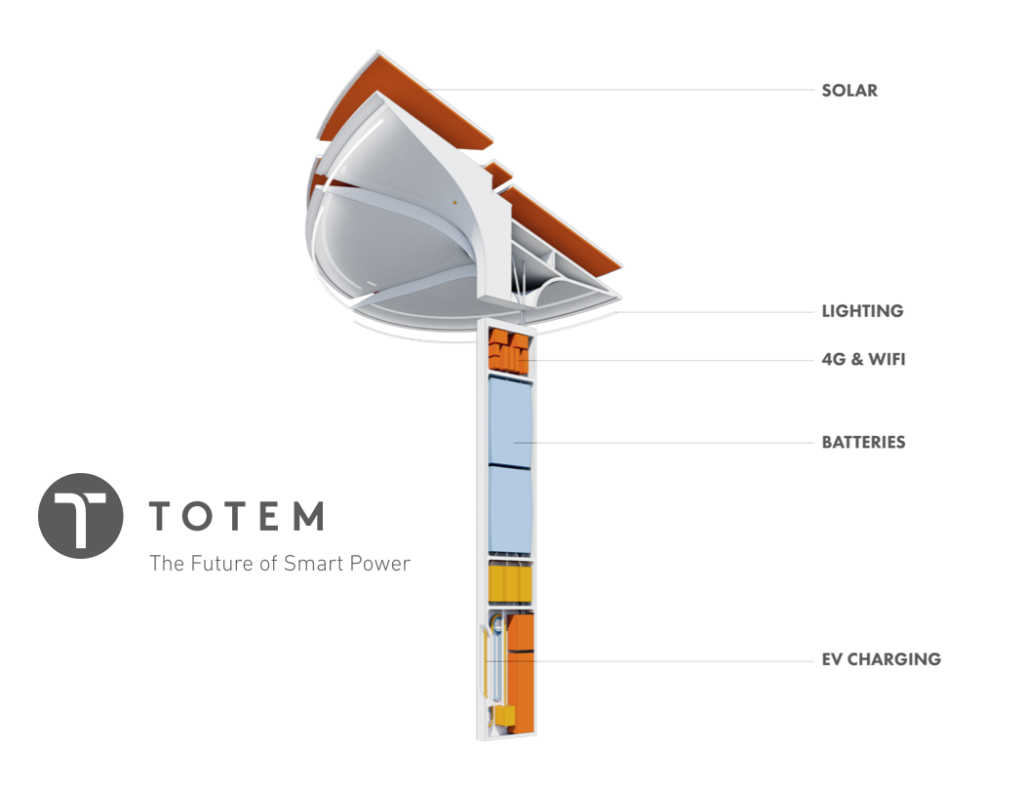 Infrastructure modernisation will be essential for the successful transition from current to smart cities.
"Totem believes design can fundamentally change the world. We're on a mission to realise the full potential of energy's transformation by providing communities and corporations with intelligent, experiential and engaging structures – something that delivers powerful functionality and tells an easily understood story about clean energy and the next generation of critical services," said Brian Lakamp, CEO and founder of Totem Power.
"We are building technology for the cities of tomorrow."
>See also: The smart nation: Singapore's masterplan
The product is effectively a grid that helps the integration of smart utilities.
Totem suggests with its scalable model, the grid will be able to shatter the limits for solar and wind that the current network imposes: distributed renewable energy generation and storage.
The company's aim is to have these 'attractive' grids locations on city streets, in schools, corporate campuses and retail settings.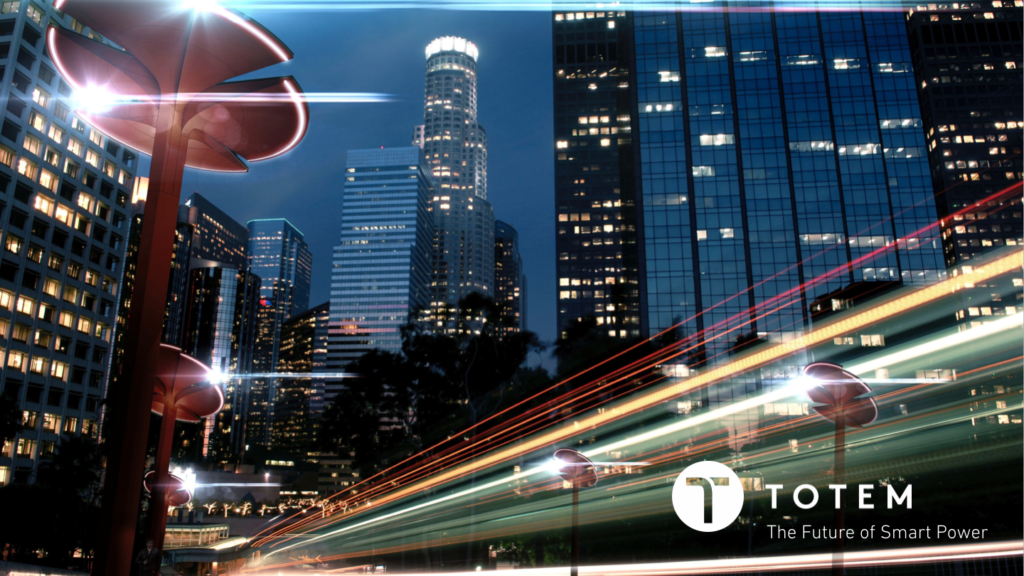 The grid will also provide what Totem calls advanced communications, which is essential for smart cities. A reliable hub for Wi-Fi and cellular services that support increasingly connected lifestyles will be integrated into the product.
Impressively, because of onboard generation and storage these communications will continue to operate in the event of a grid failure.
Totem, like others, also envisage that smart cities will have smart, electric cars. These cars require electric vehicle charging, which is built into the new platform.
The platform is considering the future and laying down the groundwork for the fundamental shift in transportation infrastructure that has already begun.
>See also: The smart nation: Singapore's citizen-centric drive
In order to find out more about this exciting and sustainable venture Information Age spoke to Lakamp about Totem's new platform, smart cities and the future of smart power.
What is Totem's smart city utility platform?
Totem's design combines a renewable, resilient energy foundation (solar + storage) with an advanced communications platform in a beautiful and highly scalable product.
This combination of form and features creates an exciting, groundbreaking platform for modern cities.
Our infrastructure will be to communities as the smartphone is to the consumer, a powerful and extensible platform built atop core battery and communications capabilities.
What inspired the design behind the smart city utility platform?
We started by rethinking the definition of the product.
To us, putting batteries in a bland box behind a building is a waste.
Batteries should be a foundational feature of a more meaningful product that can serve the needs of cities.
>See also: Total connection: Singapore's public Wi-Fi
As we thought about the form factor we were guided by a couple of core principles. The product had to be organic in origin, simple and clean visually, with an end-result that people would draw inspiration from.
What is going to be the most important factor in the successful creation of smart city?
From where I sit, the smart city evolution is really a story about the Enernet, which is a dynamic, connected and distributed energy and communications network.
To be resilient, renewable and secure, we need to get that right.
There's really not one thing; it's a massive evolution and opportunity much like the development of the internet itself.
Is a self-sustaining smart city possible? (Costa Rica had nearly 75 days running on complete renewable energy – did you draw inspiration from this?)
Without question and yes, I do. There is work to be done at many levels that goes beyond putting up more solar and wind turbines, though.
If we want to scale all the way, we need a much smarter and more distributed grid at all levels. The fantastic news is that if we build it right, we'll also be more resilient and secure as a result.
How will smart cities improve lives?
We'll look back 20 years from now and squint trying to understand how we survived "back then," just as today we try to remember life before the internet.
There are big, big changes coming.
>See also: The digital attention deficit
Getting places will be a lot simpler and safer. Stuff will be delivered to us, rather than us having to go get it.
We'll get a lot of time back. We'll live in communities that are healthier, safer and more resilient.
What technologies will smart cities deploy?
Electric vehicles and autonomous fleets to get us places and provide new services. Drones to bring us things and capture footage. Smart lighting that can do more than just turn on and off. Sensors and instrumentation to understand conditions at many distributed nodes across cities. Intelligence to use that information to optimise services throughout the city.
The Enernet and smart city future is an incredibly exciting evolution to consider.
Related Topics