Smart building solutions have been key to optimising operations in the property sector worldwide. With property businesses looking to streamline processes while increasing energy efficiency, technologies such as the Internet of Things (IoT), private 5G and AI are being turned to for service digitalisation.
The global smart building market is projected to grow from $80.6bn in 2022 to $328.6bn by 2029, with much of this growth set to be driven by regional and national collaboration along with the evolution of smart cities across the world. Additionally, further innovations carried out with minimising environmental impact in mind continue to be rolled out. However, property industry challenges remain regarding rising material and implementation costs, as well as evolving customer demands and isolated, siloed systems.
Dahua Technology is one company that underpins smart building technologies for the benefits of property companies, with an 'innovation for all' approach. Its services cater for places of residence, hotels, complexes and campuses, as well as other types of buildings. Emphasis is placed on the security of physical infrastructure, which is bolstered by hardware, cloud management and app-based maintenance capabilities. Bespoke, unified systems are swiftly delivered to property providers, bringing together artificial intelligence, cloud, IoT and other digital technologies. Users, meanwhile, can be left to manage the system to their liking from wherever they are, using capabilities on-site or remotely via an app.
---
Proptech disruption trends: innovation in the real estate space — The key tech trends disrupting the property industry.
---
Promoting smart building technology
A provider of AIoT technology for smart buildings, Dahua Technology has been promoting the value of digitisation in the property market, via its Smart Building Global Summit. Occurring from the 7th-8th June 2023 in Hangzhou, China, the global event aimed to help property businesses better enable a safer society and smarter living, with the theme "Building a Smart Future Together". Subsequent sessions in further locations are also planned under this theme.
The event brought together leading property developers and core technology integrators, to explore the development and innovation of the real estate industry and share the latest tech trends. As demand grows for sustainable smart building solutions that can boost efficiency and security, promotion of the benefits of digitalising property sector processes is vital to future success, as well as helping to overcome any tech skills gaps.
Managing access and security across properties
AI has been key to powering smart facility access, ensuring safety of the community residing in the building. Together with behavioural sensors, alarms can be installed for road blockages, unauthorised access and other safety issues. When an alarm is activated, community managers can warn residents of any possibly unsafe activity, and recommend action accordingly. This mechanism, alongside facial and QR code-assisted access for residents, can cater for safety risk areas that may otherwise be hidden, including gyms, laundry rooms and business centres.
Smart property management capabilities, meanwhile, includes a community dashboard that can be used to securely manage various aspects of a smart life for resident, staff, visitor, and simplify community management, such as vehicle parking and fire lane blockage monitoring all in one place and in real-time. This allows for long-term maintenance of safety measures, with users being able to quickly respond to resident queries with one click.
The use of AI across smart access and management systems is estimated to decrease the rate of false alarms by 50-80 per cent – further ensuring the peace of mind of those residing in buildings.
"The influence and transformation brought by digitalization to the property sector are immense," said Jason Zhao, Executive President at Dahua Technology, "We work together with our ecosystem partners to construct smart building solutions and service systems, with successful cases seen in more than 30 countries like Dubai (UAE), Qatar, Australia, Vietnam, South Korea, Japan, and Malaysia. By leveraging technology and the power of digital transformation, Dahua demonstrates our devotion to creating a safe, reliable, green, efficient, and convenient new format for the real estate industry."
---
Innovation and sustainability in real estate — How the real estate space has been embracing the need to innovate.
---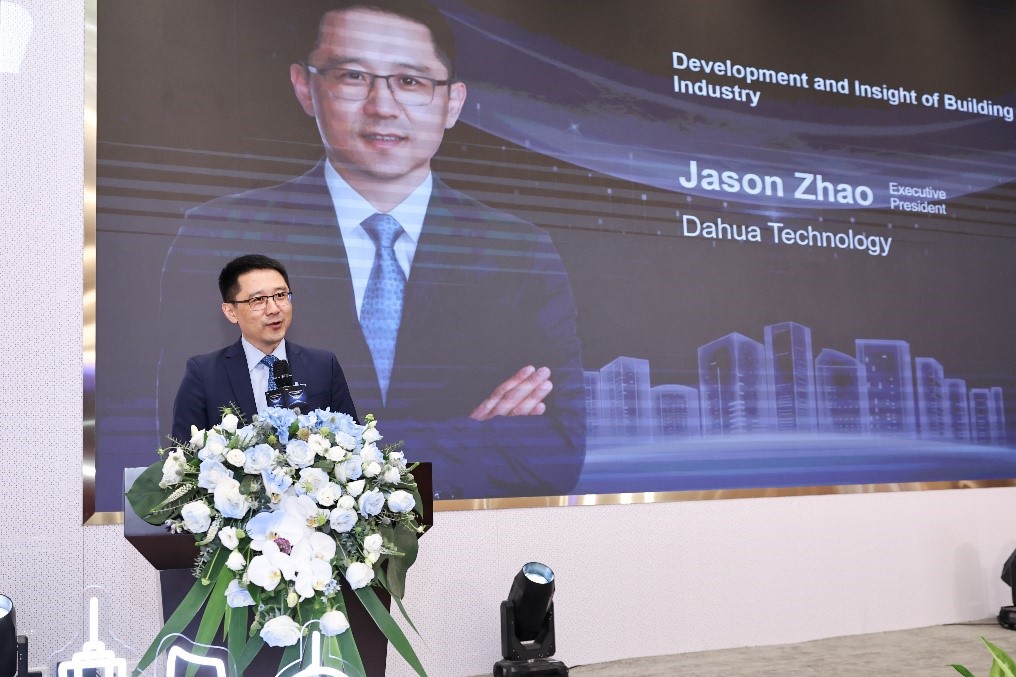 Smart apartment security: a case study
As a notable example of the value that digital intelligence, powered by cloud, AI and IoT technologies can drive in the property space, an apartment in Malaysia turned to Dahua to help overcome challenges caused by outdated security patrol measures and manual access management. The security patrol system previously in place was incapable of conveying real-time information, meaning it proved inefficient and costly. Meanwhile, the traditional access cards used by customers could be lost or duplicated, leading to further building security flaws.
The apartment, alongside Dahua, embarked on a digitalisation project that encompassed new perimeter, lift control, access control and platform capabilities. 24/7 perimeter, powered by AI, was installed that upgraded the accuracy of community safety detection, while decreasing the need for security personnel to be present on-site. Meanwhile, access control was bolstered by intelligent, touchless entry capabilities that are linked with lift control — restricting the entry and exit of unauthorised people, and making entry and exit more seamless for legitimate residents at the same time. Users could instead leverage face access and QR codes.
The project succeeded in strengthening building security and efficiency, without compromising the experience of apartment residents.
UAE is also a market where the real estate is rapidly growing. Aneesh Kumar, vice-president of Sobha Constructions mentioned that real estate in the UAE is booming but it is also facing challenges such as price competition and skilled labour shortage. "Sobha overcame these challenges by backward integration and integrating advanced technologies such as green energy and touchless access technology into our projects through a series of efforts and full process management. Especially in terms of video intercom products," said Aneesh Kumar during his speech during the summit. "Dahua perfectly meets our design and quality requirements with fast service and on-demand customisation."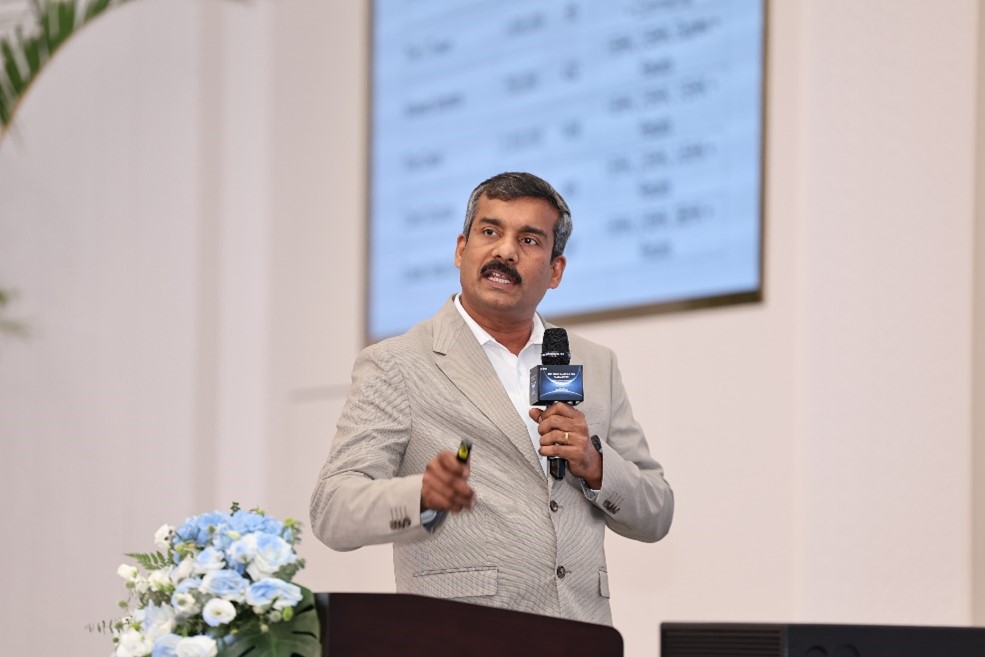 A green future
Ensuring a more sustainable future is also a key part of Dahua Technology's operations. The company always strives to help cut down on carbon emissions in order to lessen environmental impact across all projects.
Its campus headquarters stand as a bastion of the company's mission. With more than 10,000 employees and 3,000 vehicles passing through the premises daily, an array of digitalised processes are in place to increase efficiency. For drivers, car registration numbers are recorded and assigned to staff members' usual parking spots, with alarms in place in case of unauthorised entry. In addition, smart lighting is in place across the basement parking areas, only activated when activity is present. Brightness is otherwise kept at five per cent throughout, with full-powered lighting only estimated to be needed for five hours per day.
Photovoltaic panels, meanwhile, are utilised at the roof of the building, to ensure green power generation, energy saving, consumption reduction, and carbon emission reduction across the entire building. These have an installed capacity of140 KW , allowing them to provide lighting throughout the facility. This measure is projected to save 1,665 tonnes of standard coal; 1,132 tonnes of carbon dust; 4,151 tonnes of carbon dioxide; 124 tonnes of sulphur dioxide; and 62 tonnes of nitrogen oxides over 25 years. Additionally, air conditioning and lighting are unified into one platform, to enable users to make more efficient and intelligent adjustments where necessary – further cutting environmental impact.
Going forward, smart building solutions for internal staff and property sector businesses alike will continue to drive further efficiencies and environmental impact reductions globally.
This is a paid article, written in partnership with Dahua Technology.
Related:
The green renaissance of street poles in smart cities — Exploring the role of street poles in smart city innovation.