Historically, there has always been a tension between boardrooms and IT departments over technology investments. The C-suite has typically argued against what they saw as huge expense for what was perceived to be of questionable business benefit.
However, as a result of Covid-19, investment in technology has been vital in ensuring the continued productivity of workforces across different industries. Suddenly the business value is clear to see.
Tech and the board: pre- and mid-pandemic
"As a general trend, technology or IT as a function had dropped off the Board, and often ended up acting as a support function reporting into the COO, CFO, or head of shared services," says Dave Chapman, head of strategy and professional services at Cloudreach.
This was certainly the case pre-pandemic; conversations about technology were typically cost-focused with the board, which often experienced significant expense and under-delivery of new technology deployment.
However, mid-pandemic, boardroom attitudes to tech investments have changed.
"There has been a great acceleration of thinking around technology and its role in business," says Chapman. "Technology has been a crucial lifeline through this pandemic, essential to maintaining business efficiency and productivity."
The adoption of collaborative tools and the use of the cloud has allowed workforces to continue working effectively in remote environments, as much of the world went into lockdown.
Chapman explains that this has helped change the attitude of boards of directors towards technology, for two reasons.
First, technology has proved itself by successfully enabling entire workforces to work from home.
"If this pandemic had happened even five years ago, IT teams would not have succeeded, but they did in 2020 because the technology was ready, and so was the appetite from users to adopt it," he says.
The second reason is that the pandemic demonstrated clearly what was possible – digital modernisation has accelerated across nearly every industry.
According to a recent IFS study, 70% of businesses increased or maintained digital transformation spend during the pandemic. The survey data indicated that enterprise plans to increase spending on digital transformation tracks closely with concerns about economic conditions disrupting business.
Mika Ruokonen, business director at Futurice, writing in Information Age, explains the importance of traditional companies embracing digitally scalable business models, centred on digital transformation:
"As Covid-19 pressurises the global supply chains of companies such as Best Buy, Wayfair, Nike, and Gap, companies will increasingly start to build resilience in their businesses by complementing product-focused models with scalable and stable digital alternatives. This might include businesses diversifying from their core offer to sell data and AI assets to third parties."
Cloudreach CEO Q&A: 'The cloud industry is at an inflection point'

The cloud industry is at an inflection point as the second generation of cloud adoption accelerates driven by value, according to the CEO of Cloudreach. Read here
Attitudes to tech post-pandemic
As positive news continues to circulate around coronavirus vaccines, the question remains: will this new attitude to technology from the board persist when the world returns to 'normal'?
Chapman explains that many organisations will undergo profound changes, with technology at their core.
"Businesses that have adopted technologies to survive the pandemic will have found many advantages in new ways of working for their employees and customers. Of course, a huge number of businesses have been wholly distributed working for the first time, but some might have also released a number of market-facing digital services, either for the first time (eg. restaurants now offering takeaway) or extensions to current offers. It's likely that these new ways of working and platforms will continue to drive revenue post-pandemic and lead to more long-term change in business models.
Additionally, these changes will have created learnings for these organisations on how new ways of working and technology can be better harnessed to drive faster innovation."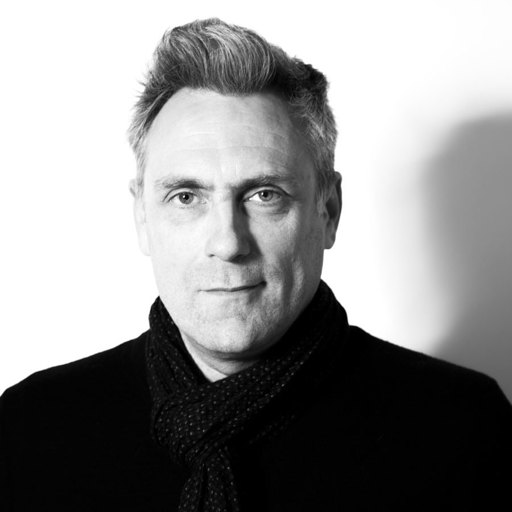 The rise of the chief digital officer
For business innovation, technology is increasingly represented by chief digital officers. This role is essential in leading successful digital transformation initiatives. In 2019, a study from Mindtree found that 61% of C-level IT executives believed the benefit of hiring a chief digital officer was their deep understanding of technology and an ability to see through digital strategies.
The role of the chief digital officer has been an increasing presence in organisations in recent years – long before the pandemic struck. In 2012, Henry Catchpole, CEO at Inform Direct, wrote: "The creation of the chief digital officer role reflects the recognition among large organisations that the challenges and opportunities posed by the Internet warrant executive-level consideration."
Since then, this relatively new role has experienced a number of challenges, including a change-resistant company culture. Chapman, however, believes that the pandemic has accelerated organisational culture change and will help "connect the dots" between the chief digital officer, IT, and business units, to create more harmony and value within larger enterprises.
"Organisations seeking to more effectively join up enterprise-wide work being done in IT and digital modernisation work being done in business units will find new and more profound opportunities to accelerate or scale their digital transformations, this will likely drive a more material board-level digital agenda," adds Chapman.
Q&A: Cloudreach cloud strategist discusses deployment during Covid-19

Jeremy Ward, cloud strategist at cloud consultancy Cloudreach discussed the company's agnostic approach, and cloud adoption during and beyond the pandemic. Read here
Cloud: a lifeline to enterprises
Business disruption caused by Covid-19 was mitigated predominantly by cloud technologies, where it was possible for businesses to leverage remote operation and collaboration.
The pandemic accelerated the movement of critical applications to the cloud, away from the reliance on anything that was on-premise, even desktops – better known as Infrastructure-as-a-Service. This helped organisations support their physical supply chains during the first lockdown and provide new services to customers as much as it helped with remote working.
A good example of this is online grocery shopping. During the first lockdown, online delivery services were overwhelmed and unable to satisfy their customers' demands; stock ran out and delivery appointments became impossible to book.
What's changed between now and then? Chapman suspects that "a huge amount of scaling has gone into their infrastructure. In the second lockdown, these businesses had a similar level of stress on their systems, but were able to cope with it much better".
It's also likely that after the initial impact of the first lockdown, consumer-facing businesses quickly improved their mission-critical resilience by looking at their supply chain for continuity and to understand where the pain points occurred. When the second lockdown hit, these businesses were better prepared and able to offer their services with less disruption.
Businesses constantly need to adapt to their environment, and this will increasingly be in the digital realm.
The trend from 'physical' to 'virtual' was accelerated by the pandemic; whether it's ordering groceries online or hosting meetings via a video conferencing solution, boardrooms must reflect this reality in their investments.
As more organisations look to scale digital services to meet employee and customer demands, and survive in the 'new normal', technologies like the cloud will be a vital asset, and provide a lifeline for enterprises looking not only to survive, but thrive in the digital era.