Christian Kroll, managing director at Capgemini Invent UK, discusses how the CEO and C-Suite can ensure metaverse success for the organisation
The metaverse has become the hottest buzzword in technology over the past few months – but is it just a fad that the C-Suite can safely ignore? I don't think so. It's potentially a huge deal; a network of virtual worlds that could really have an impact on almost every sector of the economy. CEOs must identify where the metaverse can benefit them and their organisations in order to stay innovative and competitive, alive to the possibilities of change that are all around us and open to experimentation. But how can CEOs make the most of the metaverse in the short-term, and how can they set their businesses up for success now as the technology continues to grow?
Q&A: Hubb COO on shifting towards a metaverse infrastructure in insurance

Following the announcement that challenger insurer hubb is preparing for a shift to the metaverse, the company's COO Edward Halsey spoke to Information Age about how the metaverse can drive value in the insurance sector. Read here
Demystifying the buzzword
At its core, the metaverse is a virtual environment within which people can create, communicate and collaborate, as well as transact both real world and digital assets. It undoubtedly has the potential to drive revenues, connect people and generate loyalty. And its utility is only just starting to become clear: there are infinite angles to explore.
The launch of the Internet more than 30 years ago, and social media more recently, offered up new channels from which to communicate and work. With the dawn of Web3 and the metaverse, we have a new channel for people to come together in a decentralised way that's not owned by one party but by the community that brings it to life.
Evolving your mindset
In order to reap the benefits that the metaverse offers, the most important thing leaders need to do currently is to build capability and thinking within their organisation. We are currently in the exploratory phase of the metaverse, so their needs to be an encouragement for employees to develop a greater awareness and adopt a more inquisitive mindset. Hiring new talent is going to be imperative to acquire new skills and expand that knowledge across teams to enable an incubator mentality.
The metaverse will allow employees to solve old problems in new ways, but leaders will need to give creatives the space and independence to trial different ideas in order to find the best one that suits the business strategy and generate value. To strike this balance, I would recommend creating a separate team outside the IT department, yet within the matrix of the business. This team doesn't have to be in-house – it could be outsourced. But it must be plugged into your marketing, sales and product development teams so that they have an understanding of the evolving business strategy.
What HR teams should consider before entering the metaverse

Jeanette Wheeler, acting chief HR officer at MHR International, discusses what HR teams should consider before making the leap into the metaverse. Read here
Connecting people
The metaverse can also be used as a communal space to bring people together for education or work, offering a superior connection to other remote methods. A university or training course could take place in a building which also exists in the metaverse, so that some people might attend in person but others could participate from elsewhere. In today's hybrid method of working, some employees may work from the office, while others are connected online remotely. The metaverse can help all feel as if they are sitting around a table.
There are many opportunities for businesses of all kinds. It's going to about be trial and error. Sure, there is a lot of hype about retailers creating things in the metaverse of doubtful value, but they're experimenting: they're taking risks and trying things out. A business leader's job is to foster that experimentation, allow your teams to try and fail, and try again.
Tomorrow starts today
While it might sound like a far-off concept, the metaverse is already here. Right now, it's immature and, as with the early internet, people are using it to replicate the world as it is. We need to begin to understand that we're no longer bound by our four walls. Smartphones have enabled services we never imagined, changing the ways we think and behave. We need to think much more laterally about what we can do in this new environment.
It won't be just one company who owns the space, but rather an ecosystem of partners. CEOs and the C-Suite need to think about the ecosystems they need to be interacting with or even owning, starting with hardware and extending all the way to the players in metaverse financial services. If you aren't able to discover and keep up with new trends in markets, you could lose revenue streams not only to your existing competitors, but also to ones that may emerge quickly and take your markets by storm.
Is it a sure thing that the metaverse will be the true successor to the internet? No. But the risks of not experimenting in this space are too great.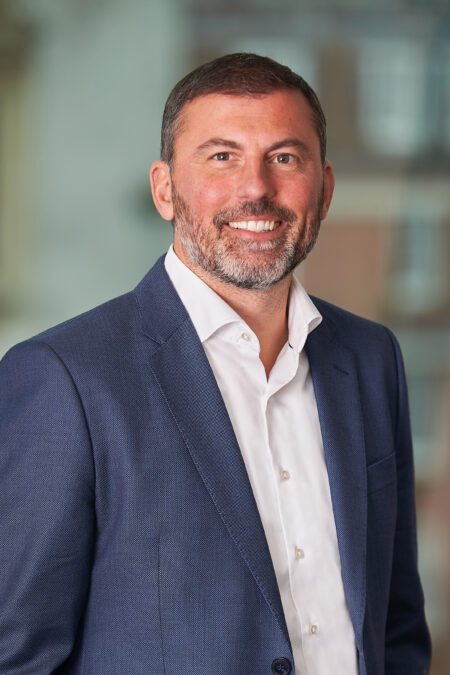 Written by Christian Kroll, managing director at Capgemini Invent UK