Martin Thunman, co-founder and CEO of Crosser, explains the capability of the third generation of low-code to plug the ever present IT delivery gap
One of the most immediately apparent outcomes of two years of global pandemic is the rise in digital technologies. Now, as businesses reorientate in response to change, we're entering a new digital age.
However, ambition to embrace digitalisation comes with its own challenges. What we're seeing industry-wide is an IT delivery gap. That is, while more businesses want to embark on new digital projects, they simply do not have the resources to fulfill them. According to Mulesoft's Connectivity benchmark report, the number of projects IT teams are being asked to deliver has increased by 40% since before the pandemic. The report also reveals that over half of these projects are not delivered on time.
Demand placed on IT teams isn't just making project delivery difficult — it's also hampering innovation. With an excess workload for a finite number of trained staff, time for developing new products and solutions is limited. In fact, Mulesoft reports that IT teams spend 71% of their time running everyday business activity, leaving less than a third of time for equally critical development and innovation.
Enter low-code
Low-code platforms have been around for the past decade, enabling faster project delivery with minimal hand-coding. However, despite not being a new technology, developments in low-code could make 2022 its year to truly shine.
There have been several generations of low code in the past, which still have their uses today. The first generation of low-code was built for professional developers, to allow them to carry out tasks faster and make incremental improvements to the software they develop. These early generations of low-code tools took advantage of long-standing development methodologies, so data scientists and software developers grasped the technology quickly and used it to develop a range of applications.
However, simplicity for developers did not equate to simplicity for all. From a business perspective, early generation low-code was not as intuitive for other business stakeholders, so their involvement in the process remained limited. While a great tool for seasoned software developers, this form of low-code isn't going to alleviate the project delivery dilemma.
The second generation of low code opened up innovation possibilities to a wider network of professionals, with the conception of the "citizen developer". This made low-code tools far more accessible to staff outside of IT teams and made it possible for those without in-house developers or data scientists to introduce or add new functionalities to their IT processes.
Citizen developers using low-code tools are able to automate processes faster and with a greater deal of simplicity, typically building mid-complexity use cases for a small number of users within a company. Whoever understands the subject matter can create workflows and make changes. Second generation low-code marked a revolution for freeing up developer time, but it still faced some limitations.
These tools were largely designed for smaller work groups, meaning the ability to master low-code still wasn't truly available for everyone. Intervention from a variety of technical experts would still be required to make use cases built with second generation low-code truly scalable, interoperable and more complex. And that's where the third generation comes into the fore.
The next generation
Completing a trilogy of low-code generations is the advances we're seeing today. Here, we're seeing the best of both worlds — tools that facilitate simple-to-high complexity workflows that are accessible to anybody in the business. Speed and governance are well-balanced, meaning a business can speed up innovation without the need for complex hand coding, while providing development accessibility to dozens to thousands of users.
The third generation of low-code fosters a more collaborative environment, where subject matter experts can input their knowledge into the building of a use case, understand what's being built as it's created and continue in a way that is intuitive to their own area of expertise. The ultimate goal of the next generation of low-code is to give the ability to innovate to virtually anybody in an organisation.
We're seeing a trend for composability, which Fabrizio Biscotti, research vice-president at Gartner, illustrates: "While low-code application development is not new, a confluence of digital disruptions, hyper-automation and the rise of composable business has led to an influx of tools and rising demand." Businesses want the building blocks to innovate, which third generation low-code can provide. Pre-built modules offer a modular approach to software development, creating a plug-and-play model that delivers packaged business capabilities.
Increasingly, businesses are also seeking the ability to deploy their low-code applications anywhere to apply a hybrid-first approach to data integrations — whether that's on-premise, at the edge or in the cloud. Larger companies may consider a hybrid solution that uses both cloud and on-premise deployments, which is often the most optimal configuration. This offers the benefits of several data management functions to allow applications to interoperate between cloud instances and even architectures. If a business works with dynamic or frequently changing workloads, it's more logical to consider low-code alongside an easily scalable public cloud when needed, while leaving more sensitive workloads to a private cloud or on-premise data storage system. Large amounts of static storage that doesn´t need to be accessed frequently can also be moved from the cloud as well. That could be files, images, video or historical transaction records for instance.
Modern hybrid integration platforms can easily create a real-time glue between cloud data, on-premise data and data in remote locations, making it easier than ever to access all the data, wherever it might be stored. When accompanied by low-code applications, hybrid deployment makes for an agile, streamlined way of managing data.
Arming citizen developers with these packaged business capabilities will be vital to plugging the IT delivery gap. In fact, delivering complexity in a simple-to-master package has never been so important. The Great Resignation of 2021, the year when workers quit their jobs at historic rates, placed an even higher burden on IT as it still deals with more requests and an elevated employee turnover. While low-code is not the sole answer to The Great Resignation's troubles, having pre-built building blocks that staff can master faster will certainly ensure innovation is not impeded by more frequent staff switches.
Low-code has been a growing technology for several years, but now more than ever, companies must release its importance. As more businesses aim to scale up their digitalisation plans, arming everyone in the business with a usable, scalable tool is key to building the blocks for innovation.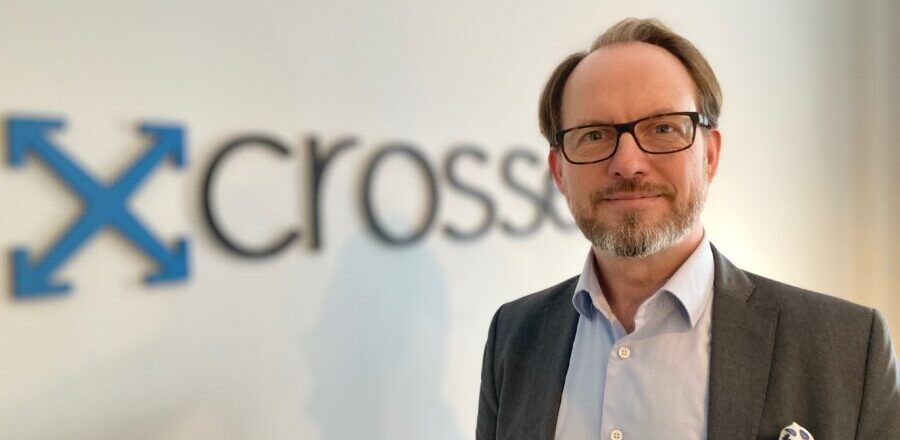 Related:
How intelligent software delivery can accelerate digital experience success — Greg Adams, regional vice-president UK&I at Dynatrace, discusses how intelligent software delivery can accelerate digital experience success
When low-code becomes high maintenance — Matthew Shears, co-founder and commercial director at UP3, discusses how organisations can overcome challenges to realise the benefits of low code