New Kyndryl CTO Shagoury joins the managed infrastructure services company as a venture partner at Ridge-Lane LP, having previously served as an executive vice-president and global CIO at State Street Corporation.
At State Street, Shagoury was responsible for managing enterprise-wide technology, transformation and modernisation, directly supporting operations in 27 countries.
Prior to this, Shagoury was group chief operating officer and CIO at the London Stock Exchange Group, leading global operations across capital markets, information and data services, post-trade and technology.
In addition, he served as CIO at the American Stock Exchange and New York Stock Exchange Alternext.
"Kyndryl's goal is to apply the most modern and resilient IT systems and talent to help customers realise their business ambitions," said Elly Keinan, group president of Kyndryl.
"Antoine Shagoury is an experienced global leader with significant expertise in mission critical systems and operations, who will direct our technology strategy and investments to advance the vital systems that power progress for our customers."
The biggest senior technology hires in 2021

Below is a list of the biggest senior technology hires, including chief technology officer (CTO) and chief information officer (CIO) appointments. Read here
Kyndryl Customer Advisory Practice
As well as hiring a new CTO, Kyndryl announced the launch of its Customer Advisory Practice, to assist customers with designing and deploying advanced technology environments to tackle the increasing demands of a digital world.
With services being delivered by senior experts, industry veteran Vic Bhagat has been named a senior partner of the advisory practice.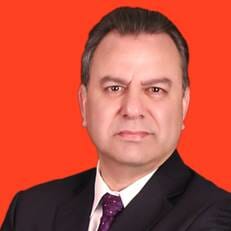 Alongside his new role, Bhagat is currently president of Matrix CvC, advising enterprises on operational excellence and digital process transitions, and has been an active investor and advisor to many start-up organisations focused on AI and machine learning.
Prior to joining the company, Bhagat held a number of executive roles, including senior vice-president and CIO of Verizon Enterprise Solutions, executive vice-president and CIO of EMC, and CIO for several divisions of General Electric, including GE Aviation Services, CNBC and GE Corporate.
Keinan commented: "Kyndryl has a deep reservoir of data and advanced IP, and we are adding experts with experience in managing the world largest and most demanding IT environments.
"The Kyndryl Advisory Practice will be a unique capability combining deep expertise and insights for our customers.
"As senior partner, Vic's perspective and experience will be a great asset to Kyndryl customers as they modernise and manage their broad IT ecosystem."
IBM announced that it would spin off its managed infrastructure services back in October, with this company being previously given the name NewCo.