If you are anything like me, you were waiting on the launch of Disney+ in November with bated breath. The prospect of new series based around characters in the Star Wars and Marvel universes, as well as access to a huge catalogue of Disney films and TV series, is not just an appetising one for fans. As an event in the media sector, it is one of the most significant launches for a company this year.
However, many customers complained that they had issues with either signing up or getting access.
For technology teams, these kinds of launch project can be extremely stressful – they provide an opportunity to make a big difference to the future success of a company, but they can also represent an enormous risk if they don't go well. At the same time, overinvesting in technology can lead to significantly higher costs if a launch does not succeed. Planning ahead is essential, but is it possible to accurately predict what will take place around a launch?
Estimating demand is hard
The first challenge for IT Leaders is that estimating demand levels is a massive endeavour. Getting this right seems like it should be the difference between success and failure. However, this emphasis on being 'right' about demand levels can itself cause issues. In fact, it can lead to budgets being committed to areas that then don't get used enough to justify the opportunity cost. While this might have been the only option in the past, that is not the case today.
Instead, it can be better to look at how to cope with scaling up rapidly and then optimise this process. By planning in this way, you can grow quickly where it is needed to meet actual customer demand. For example, Samsung's IoT division SmartThings had to deal with ten times the number of customer sign-ups in its launch weekend compared to their estimations during the Galaxy S9 launch. If Samsung had solely approached the launch based on predicting demand, the firm's strategy would not have been able to cope; instead, the launch was able to scale up using cloud services.
For a business that works with peak demand or large volumes of consumers that might join all at once, building infrastructure to cope with the very largest number of customers risks being prohibitively expensive compared to the actual number of customers that sign up. Looking at hybrid-cloud or multi-cloud options can help here, as the load can be spread across multiple locations or services that are closer to customers.
Cloud migration steps — five to ensure success

Mark Pidgeon, vice president of technical services and customer success at Sumo Logic, explores the steps to a successful cloud migration
This is particularly important when more customers join the service, or try to use the service at a faster rate than is estimated. This can easily have the same effect as a denial of service attack just due to the sheer volume of traffic requested. Plugging in additional cloud services can, therefore, take up the load, scaling up application resources to meet that demand coming through. Using containerised applications can help here as well, particularly as the application instances themselves will probably be facing different levels of demand. To respond to this demand, additional container images for the given application component can be created and added to the cluster.
If service demands continue to scale up, then running across multiple cloud services at once can help avoid bottlenecks caused by running in a single location. However, this requires some planning on how to orchestrate workloads across different platforms. The growth of container orchestration tools like Kubernetes can assist here, but it is not enough to look at orchestration on its own.
No app is an island
For those outside the media and entertainment sectors, the focus on streaming tends to be around the content that people want to watch. After all, that is the reason why customers will sign up. However, the applications that people will use to access that content are just as important during a launch. For most streaming services, there are a plethora of applications available that can be used for watching, from apps on phones or tablets through to smart TV services, games consoles and other devices. Alongside this, support for browser-based viewing is also important.
This range of different applications will all provide the same user experience – watching content – but they may work in different ways and can plug into different infrastructures, languages or configurations. When you are dealing with these big-picture campaign events, the nuances of how different applications work may not seem important; however, a specific app may have issues that others do not encounter. Being able to understand and diagnose these issues within the huge volume of user activity taking place is therefore critical in context.
Making use of this data from multiple applications is one thing; making it available in a timely and efficient matter is even more important during a launch event. With so many moving parts involved, getting good observability data can help massively in the event of a problem.
What does a good launch look like today?
According to Nils Bohr, Nobel Prize winner and theoretical physicist, "Predictions are hard, especially about the future." From an IT perspective, the only thing that we can be sure of is that whatever prediction we make is that it will not be one hundred percent accurate. However, this does not matter as much as it would have done in the past. The growth of cloud and the ability to combine multiple technologies for scale means that being able to flex IT strategies based on faster insight can be a better approach.
A story of digital transformation: Accenture assists Carlsberg in cloud transition

'That calls for a Carlsberg'. In 2011, the Danish brewer underwent a brand, or at least slogan, transformation. Now, it's undergoing a company-wide digital transformation. Read here
Plotting out successful launches involves a mix of technical and business acumen, as well as the ability to respond quickly when things deviate from what is expected. However, the ability to get data back in real-time on how services are running can show where issues exist and help get them diagnosed and dealt with faster. This ability to spot trends, to automate responses and to fix issues more efficiently means that launches require a different mindset.
On its first day, Disney+ achieved 10 million registered users, which would be classed as a success. at a recent investor day, Disney stated that it expects to achieve between 60 million and 90 million subscribers for its new channel by the end of its fiscal year 2024. For CTOs and CIOs, dealing with peak events involves the ability to bring together both creative planning and attention to detail. Using observability data together with cloud, companies can support their launches at scale more effectively than they were able to achieve in the past.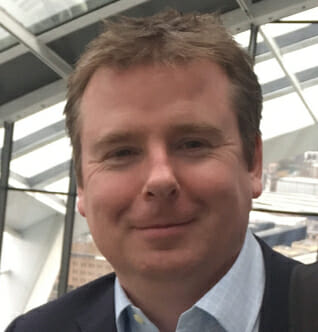 Written by Mark Pidgeon, vice president technical services, Sumo Logic
---
Related articles
Is your technology business structured for success?
Understanding the viability of blockchain in supply chain management
Driving business value with responsible AI
Emerging technologies, are they set to transform business?
EU artificial intelligence guidelines will help unlock potential of AI technology
---