Businesses need an effective and efficient supply chain in order to succeed in today's landscape. However, inefficiencies in the supply chain can lead to lost opportunities and even product waste, which calls for better quality control.
In the food industry, for example, handling and transporting perishable goods such as fresh produce requires maintaining climate conditions. Slight changes in temperature and humidity levels can cause spoilage or contamination. Around 1.3 billion tons of food is lost and wasted across the supply chain.
The pharmaceutical industry experiences similar issues. Many of their raw materials and products are also climate sensitive. As such, the industry relies heavily on climate-controlled supply chains or cold chains. Any issues that arise in the transportation of these goods can affect product quality and safety. Yearly, the industry loses around $15 billion because of cold chain issues.
Thus, enterprises are keen on improving supply chain quality control to arrest continued losses due to waste. Condition monitoring startup Logmore aims to contribute to this through its data logging service. Its QR tags can monitor various information about shipments such as temperature and humidity, allowing companies to immediately identify and resolve issues even while these packages are in transit.
"When we started researching this three years ago, we wondered how no one else had come up with using dynamic QR codes for data logging. Combined with optimal timing in regards to efficient, available technology, this became a real once in a lifetime opportunity," Logmore CEO Janne Juhala said.
The Finland-based company recently concluded a successful €4.5 million Series A funding round led by NordicNinja VC. The funding will be earmarked to expand the company's market in North America, Asia, and Europe.
Advice to startups on courting investors during Covid-19

Jessica Bartos, investment manager at AlbionVC, advises startups looking to court investors amidst the Covid-19 lockdown. Read here
Problems in the supply chain
Due to prevailing issues in the supply chain, regulations have been put in place to help companies minimise waste and ensure that their products are safe to consumption. For example, the United States Food and Drug Administration (FDA) has established seven major rules for the management of the food supply chain. It includes guidelines that require food will be kept safe from contamination during transportation and distribution.
Despite these guidelines, there are still gaps in the supply chain that expose consumers to health risk. For example, oyster shipments that require compliance to safety standards in the US were recently found to be exposed to unacceptable temperature levels that could cause foodborne illnesses. Shipments went outside the required temperature range during air travel to the point where they can be unsafe to consume. Blind spots in the supply chain can be detrimental to the public's health and can cause an erosion of consumer trust.
Air Malta's digital transformation: turning being small to an advantage

Air Malta competes in a cutthroat business, where economies of scale are massive. So how does this tiny airline stay competitive? Alan Talbot tells Information Age how Air Malta's digital transformation programme gave it an edge. But first, it needed a success. Read here
The regulations for the delivery of pharmaceutical goods are far more stringent. Manufacturers and distributors have to comply with many regulations from different regulatory bodies across countries. Non-compliance can result in penalties and cargo spoilage and disposal, leading to wastes. Dealing with these issues also mean increase costs for companies.
How shipment monitoring helps
Considering the cost and health risks caused by faulty supply chains, companies should look for ways to improve their supply chain visibility and quality control.
Companies can use solutions such as Logmore to track their shipments and ensure product quality throughout the supply chain. Logmore provides QR tags that can be integrated to containers and packages and log various condition data such as humidity, temperature, shocks, tilt, ambient light exposure, and GPS location. Measurements are immediately uploaded and updated into Logmore's cloud-based portal.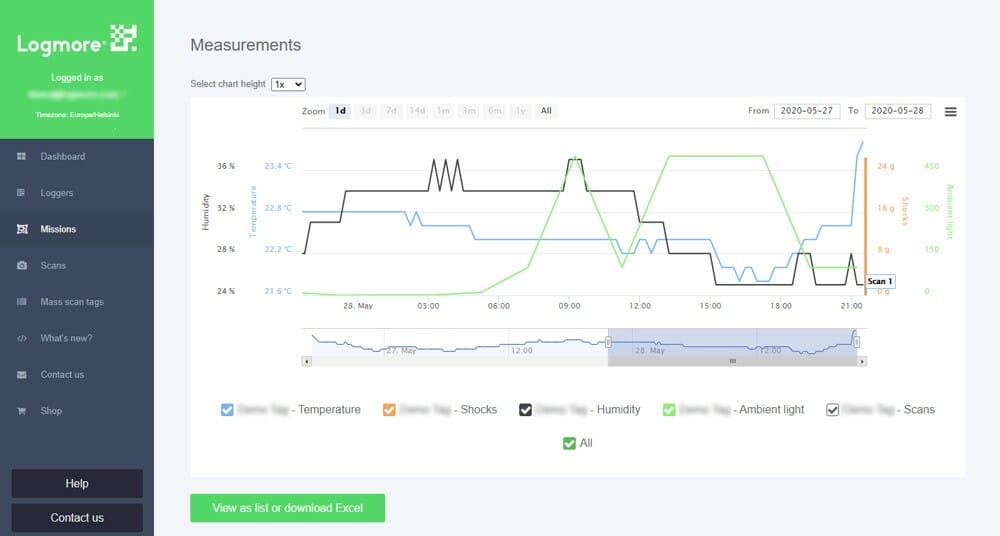 Logmore's tags do not require USB ports or wireless connectivity to extract data from the tags. Users simply need to use a mobile device camera or a QR scanner to scan the dynamic QR code which contains all the data about the shipment. This is useful especially for air freights which can limit the types of equipment and sensors that can be used in-flight.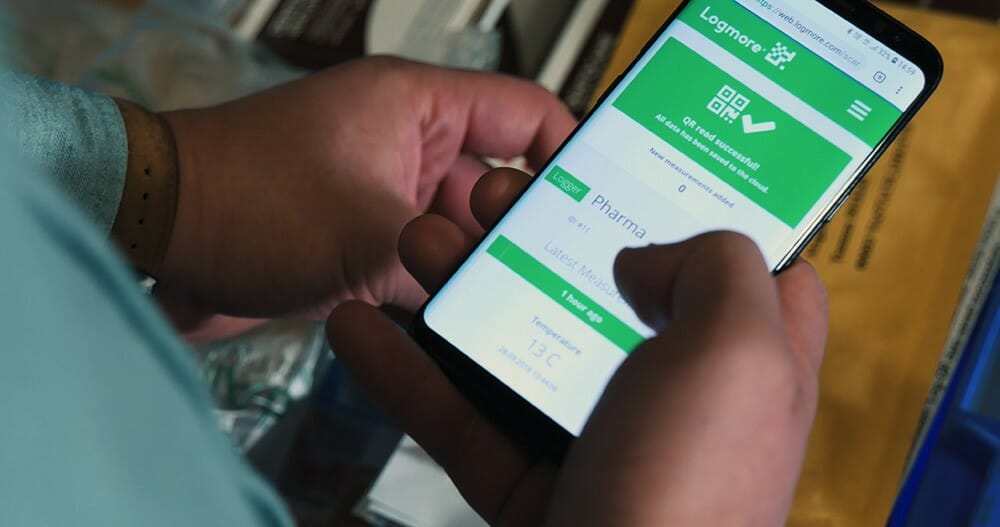 Companies can check their shipment status, identify issues and make adjustments to avoid them from recurring. The feature also helps companies meet standards that require documentation of shipment status throughout the supply chain.
With its successful funding round, Logmore looks to scale its operations and improve global supply chains.
Improving Quality Control
Companies are faced with the challenge of monitoring and ensuring the quality of their products throughout their supply chains. Failure to spot issues can lead to spoilage, waste, and even public health risks. The availability of condition monitoring solutions such as Logmore come as a welcome development as improvements in the supply chain results in safer and even more accessible products for consumers.