The success of Airbnb has been so huge that traditional models for hospitality have become disruptive, wherein, a visitor chooses to stay with a local, rather than find a hotel that offers a perfect holiday experience. The traveler doesn't just save money in the process but there's always the thrill of getting off the usual track and connecting with a destination.
Airbnb was started in 2007 in an apartment in San Francisco and since then it has expanded all across the globe. Its profits that come as a service fee for connecting guests with hosts and it touched the 31 billion mark in 2017 May. While that sounds amazing, it does make you think what the recipe for success was? The idea of sharing your couch is offered by several service providers today but what makes Airbnb so successful? A key answer lies in its website.
Airbnb offers an exceptionally user-friendly website that takes out the pain of being able to discover safe hosts across the globe. There's no shady exchange of cash to start with and everything gets listed on the web interface in a very transparent and uniform way. From search comparison to payment, everything is seamless and all because of a carefully and intuitively designed website.
There's no denying that for any business to be successful today, the first step is always to get well designed and functional website. This is more so if you are trying to follow the footsteps of Airbnb and want to make a mark in the hospitality industry. The takers are many and the opportunity for profits is huge, only if things are done right. So, how do you get to design a website like Airbnb?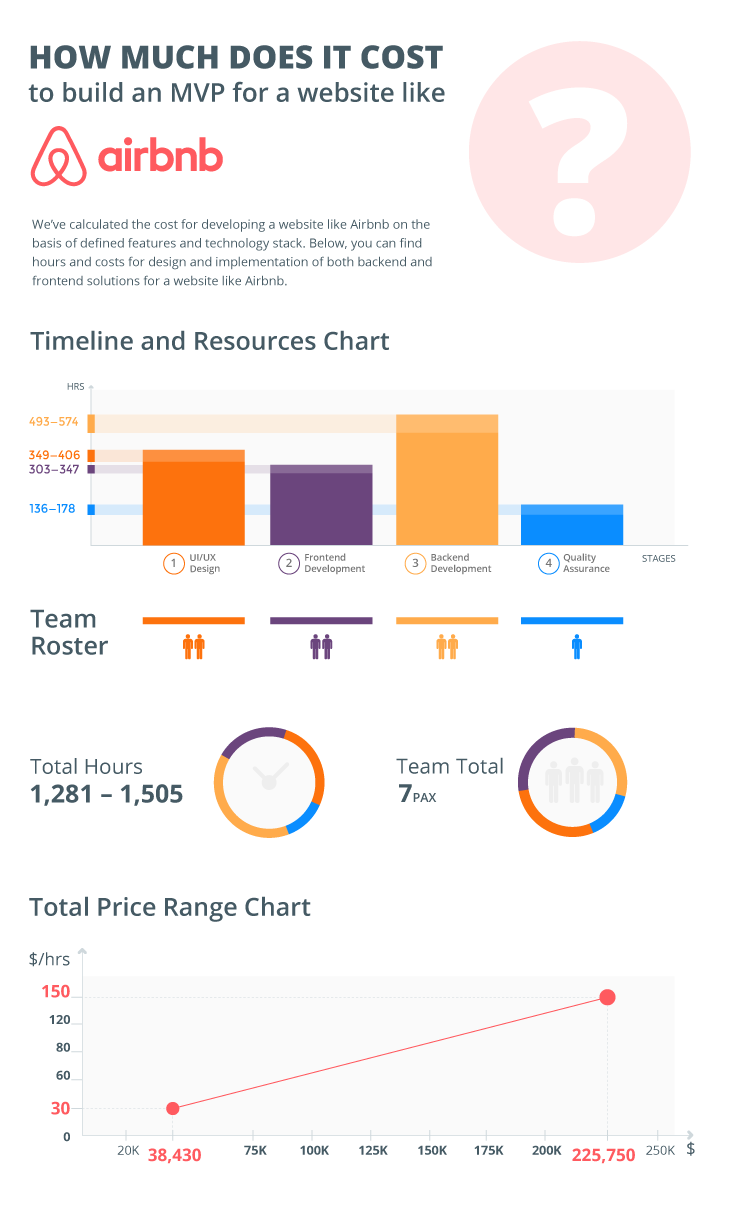 Before you start wondering, it is necessary to know that over the years, Airbnb has spent millions of dollars and put in innumerable hours to reach the position it is in today. The success of the website can be basically reasoned by a complicated technology stack and integration of several proprietary tools. It will take time if you are starting out but it is advisable that you start with the right tools and technology.
One of the first input to create a website like Airbnb is to go for solutions like SaaS, like the ones offered by Near Me, Marketplacer and Sharetribe. An open source marketplace platform further expands your database. When Airbnb started, it was a simple MVP and put forward some basic functionality. But ideas have since developed and today, we have the right kind of technology that lets us compete with the top businesses in the industry.
The cost of building the website would consequently accommodate the investment on UI/UX design, front-end development, Backend interface, quality assurance, payment gateway security and constant updates. A dedicated team of developers and designers need to put in continuous hours to make something like Airbnb happen. To know more about creating a website like Airbnb, here's what you would want to know!
Related Topics