Information Age has partnered with Tech Nation to help explore 20 of the UK's leading cyber security scaleups.
Tech Nation Cyber is the UK's first national scaleup programme for the cyber security sector. It is aimed at ambitious tech companies ready for growth.
In a series of 20 company profiles, we will be introducing you to the cyber security scaleups that make up Tech Nation's first cyber cohort.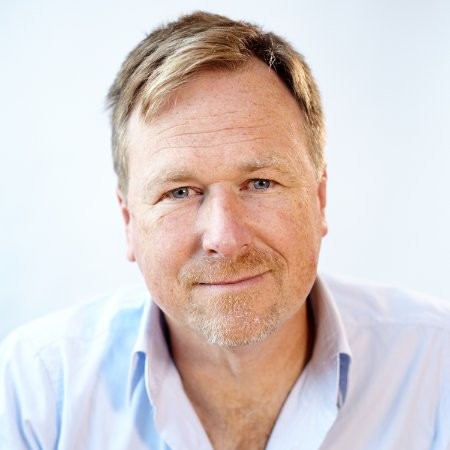 All answers provided by Douglas Orr, CEO and founder of Novastone
What does your company do?
Novastone is a London-based, international financial technology company that builds privately hosted or on-premise white label messaging solutions for high-value client interactions in corporate, wealth and retail banking.
Novastone's secure, mobile-centric instant messaging platform is designed for firms that deliver a high-touch, personalised client experience through relationship teams.
Novastone helps the financial industry transition clients from email while complimenting WhatsApp and WeChat channels to a wholly owned, controlled and compliant platform. It also supports the transition of processes from paper and portals into conversations that realise significant cost savings while improving internal and external collaboration. Novastone has been deployed at banks around the world representing over $4.2tn of global assets.
How do you differentiate to your competitors?
Novastone focuses on user engagement rather than trying to create another chat-room platform for collaboration. We provide a threaded approach to conversations where the organisation can utilise flexible and powerful controls to ensure positive customer engagement.
Novastone also embraces the new forms of media instead of trying to replace them. We integrate to official Instant Messaging APIs and not only bring these channels to a secure and compliant environment but also we bring the power of Novastone asymmetric chat to these IM platforms.
What are the common challenges in the cyber security space?
The world of security is changing by the minute, organisations cannot afford to keep security as a side activity, but rather need to embrace it in everyday life. Cyber security and awareness is the new health and safety and it's here to stay to benefit us all.
What are the biggest mistakes a company can make regarding security?
There are two main mistakes that we often see in the industry. First is the understanding that security is not a destination, but rather a continuous process requiring constant refinement.
And second is the fact that security needs to be part of the experience rather than a layer on top of it. Over the years, the financial industry had seen a lot of new regulations taking place, and rather than rethinking their approach, new security measures were put on top of existing processes and tools making them harder and harder to use. This is one of the main reasons we start building Novastone.
 Fraud in enterprise mobile messaging industry 'challenges growth'

The trust and sustainability of the enterprise mobile messaging ecosystem is under continually threat from fraud
Provide your best practice advice/top tip for effective cyber security?
Think about security before you build something and make it a core part of your everyday life. A well thought out security measures do not need to be complicated or hard.
What's Next?
The world is changing to a fluid conversation-based interactions so we are very excited about AI development allowing to bring boring lengthy form-filling processes into simple conversations over a period of time. The most exciting part, that the future is very close. Let's talk!