Following Microsoft's announcement that it intends to be carbon negative by 2030, it's clear that meeting sustainability demands will top boardroom priorities moving forward.
Leaders must now recognise that failure to prioritise this issue will result in significant profit loss. Why? Increasingly, customers across the supply chain are choosing to distance themselves from third parties or suppliers that don't function in a sustainable manner.
But how can organisation's change the way they operate and meet their customer's sustainability demands?
Information Age spoke to Dave Crew, commercial director EMEA at Targus, to find out.
Building to last: the industrial internet of things and sustainability

How can the industrial internet of things improve their sustainability? Olivier Vicaire from Orange Business Services explores the subject. Read here
Becoming sustainable: start with the product
Targus, the consumer electronics company, has been on a sustainability drive.  "It's now what we describe as table stakes," said Crew.
"We operate across many diverse markets and some, that are perhaps as less developed, do not prioritise sustainability as highly compared to others.
"However, for us as an organisation, we're passionate about delivering good quality products that meets strong corporate social responsibility targets."
Famed for supplying laptop bags (and more recently backpacks and dockers), Targus' sustainability mission began with its products, from development to how it shipped them.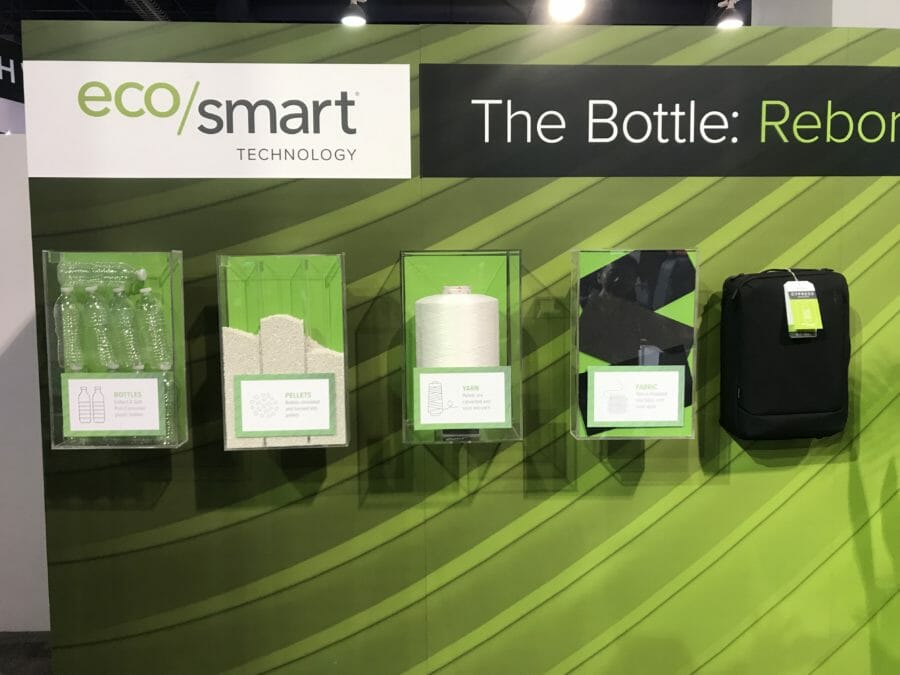 "As we went through this process [of making the products more sustainable], we really started taking lessons for ourselves, internally," continued Crew. "And we began looking at how we could recycle within our offices and get more collaboration when it comes to conferencing, rather than having to fly people all over the world."
The need to travel significantly contributes to an organisation's environmental footprint — remote working solutions can facilitate better collaboration between employers and employees in different geographies — decreasing the need to travel, while saving costs.
Organisations need a universal solution to meet their customers' sustainability demands
Optimising space: key for sustainability success
Analysing workspace data is really important when it comes to understanding the environmental impact of an organisation and its employees.
Having a expansive view of an organisation, what workspaces are used more than others, when users are at their most and least productive, will allow employers to allocate resources inline with a sustainable strategy.
Providing an example, Crew said: "One of our customers had 30,000 unit users, but only 8000 desks.
"They could have got more real estate space with more costs, which also has a bigger impact and environment. But, instead, we looked at how we could help them utilise those 8000 desks more effectively through different technology solutions."
Targus' Miralogic Workplace Intelligence System is such a solution. The IoT-based platform, that integrates with any software, can collect real-time and lifetime data on when and how often desks are used or atmospheric data, while enabling cloud-based management that can be configured to measure and track energy usage.
"Using this solution during a proof-of-concept, we found there were 25 desks that were underutilised within another client's workspace because of 'extreme' temperatures due to their location within the office," continued Crew.
When leaders start looking at space utilisation, and being able to get more from less space, that's incredibly useful. This is certainly the case when considering consumption, the amount of real estate that organisations need to operate and run the business.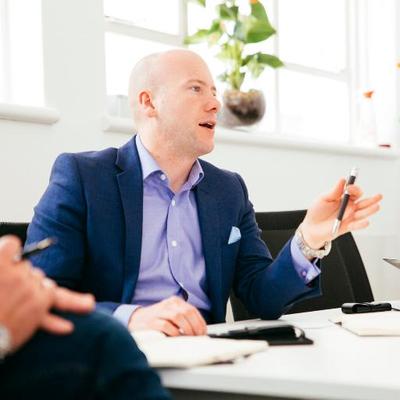 Power and consumption
One of the key benefits of our Miralogic solution surrounds power and consumption.
Anything that gets plugged into the smart power strip that links up to the software, businesses can start to control.
"Normally, everyone leaves the office at 7pm. But, often people leave monitors on, they're not switching things down and not closing things off. With Miralogic, you can remotely start to start to switch those things off and you can start to look at consumption trends," explained Crew.
"From the tests we've ran, we can see that from 8am to 7pm there's lots of consumption. After that, consumption significantly drops, but machines are still on standby mode. The solution switches those machines off, which saves cost and also supports improving sustainability.
Corporate sustainability moving beyond company's own environmental footprint

Corporate sustainability is moving beyond a company's own environmental footprint, to the positive action it can take for society. Read here
Collaboration across all parts of the business
A strict top down approach does not work in improving an organisation's sustainability levels. Instead, it has to be a collaborative view across all parts of the business — "good employee engagement and going through different workshops to understand what's important is very useful," explained Crew.
When looking to build a sustainable culture, improving the HR and education element is just as important as the IT solutions that facilitate change — there has to be a multi-departmental focus.
The end goal
A sustainability drive is no different from any other business critical mission. Employers and employees need to have an end goal in mind.
Organisations will need to ask what's the 'scope creep' from all the different stakeholders, while understanding in advance if there's going to be any integration challenges between software solutions and the hardware that's already in place.
As more and more hardware devices enter a workspace, whether employee's work on their personal device or workstation, the universality of a solution (one that can traverse a diverse hardware real estate) is key.