In May 2021, 8.4 million people were still working from home at least part of the week and with many companies adopting a fully remote or hybrid model this is starting to take a strain, particularly on those responsible for coordinating this hybrid workforce. In fact, over half (58%) of IT decision-makers reported feeling anxious about providing and maintaining the technology solutions needed to support the future of work, while 51% said they were uncertain.
Although 88% of participants in CDW's survey believe the initial transition to home working was handled effectively, concerns around security, system performance issues and a lack of knowledge and experience have arisen when it comes to remote operations.
What's more, IT workers expressed concern that implementing a future of work strategy could be negatively impacted by employees' attitudes and [lack of] understanding (63%), a lack of resources (60%), and too little buy-in from senior leadership (58%).
"The pandemic has forever changed where and how we work, and organisations are turning to their IT teams once again to deliver on the most important corporate initiative of the decade: hybrid working and implementing the technology to make it possible," said Matt Roberts, Practice Lead – Workspace Solutions, CDW UK.
"To ensure success, IT leaders should have the support of their colleagues and senior leadership. They should have access to the services, solutions and support they need to put in place agile technologies that can adapt quickly and securely to the world in which we are working."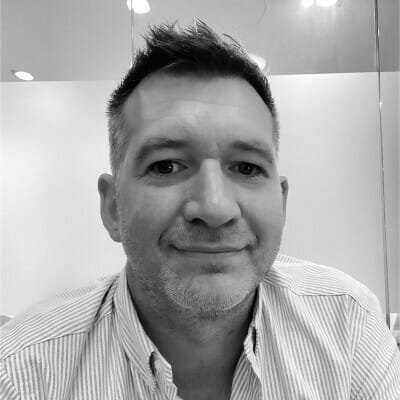 Keeping the organisation protected
According to CDW's report, 'The Changing Nature of Work', six in ten IT workers believe that working remotely has made their organisation more vulnerable to cyber attacks, indicating a need to rethink security strategy in line with how employees are working.
To keep the company protected while the workforce is distributed, Roberts commented: "This comes down to discovery. We always hold discovery workshops with our customers, to find out the information they have and the level of protection it needs, and build up a profile of that data.
"When you roll out new devices to end users, information needs to be moved from the old device to the new device. By undertaking discovery at the transition phase, we ensure that back doors aren't left open."
Premier Foods transforms its data infrastructure with technology orchestration from CDW

Gareth Byrne-Perkins, Head of Technology and Service at Premier Foods, spoke to Information Age about how the business has transformed its data infrastructure to ensure it can continue to provide the nation with the food it loves. Read here
Avoiding performance issues
Possible deterioration in performance is also a common concern among IT decision-makers, with 62% citing system performance issues as a concern when transitioning, while 59% said that a lack of knowledge or experience can be an obstacle.
According to Roberts, deployment of monitoring tools is key to avoiding these pitfalls and ensuring that all new technologies stay optimised for users: "Before sending out new laptops to an organisation, we look to deliver tools that can monitor how these devices will perform, based not only on the applications installed, but also what the user is running.
"A user, for example, may have 100 different applications installed on their device, but realistically they might only use 12 on any given day. A monitoring system will examine the workloads, which provides a baseline to go from when considering where upgrades are needed.
"From here, we would look at the specification needed from the new device, in line with the user's needs. A workforce can have five different groups of users, all with different specification requirements, such as the amount of RAM required and whether a GPU is needed."
Expertise valued by senior leadership
While many IT decision-makers have experienced challenges and uncertainty when transitioning to a hybrid working strategy, 75% believe their opinions on the migration, and what happens next, have been valued by the organisation's senior leadership, and that they have been consulted through the process.
In addition, nearly half (46%) of respondents at organisations intending to implement remote or hybrid working said they felt "very well-prepared", while a further 37% reported being "quite well-prepared".
On the flip side, around one in six (16%) think that their organisation is "not very" or "not at all well-prepared" for the transition.
From a tech standpoint, 35% of organisations said they plan on continuing to use all the technology invested in during the pandemic, while another 35% will keep most of it, demonstrating a widespread permanent change to the working landscape.
CDW, alongside research agency Opinium, surveyed 400 IT workers in the UK and Ireland for the report.