As businesses transition into a state of increased connectivity, it makes sense that the education sector should embrace digital transformation – perhaps more so than other industries.
Education is the foundation for individuals moving into a variety of industries, in a range of professions. Students, and the institutions providing them with education, should embrace the digital revolution that is currently transforming professional spheres.
Not only will it prepare students for the realities of the workplace, but also the millennial generation – and Generation Z behind them – will expect this move to an online, digital platform at school level.
Unlike children from previous generations, the millennial generation has grown up with laptops, smartphones, tablets and social media at their disposal. Integrating these technologies into learning is a natural progression.
Publishing company Pearson has recognised the advantages of moving online, and is leading the way in digitally transforming education – for all ages and across diverse areas.
Over the past two and a half years, Albert Hitchcock, CIO at Pearson, has pioneered the initiative to move the business from being a publishing company to a 21st century digital platform body.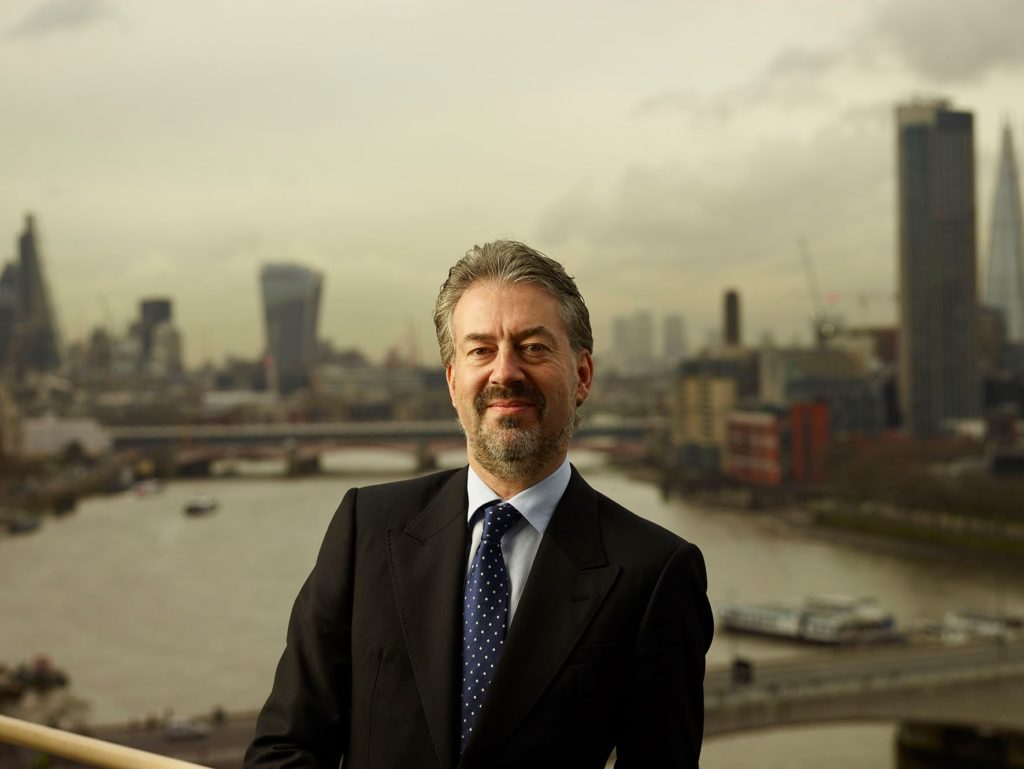 The vision, Hitchcock tells Information Age, is to create a similar experience online to that enjoyed by learners in their everyday lives.
'So when you look at the use of social media and Facebook, when you look at the use of Amazon for the retail environment, when you look at the use of Netflix for the media environment, we want to create a platform that has a number of those attributes associated with it.'
Of course, education is an inherently more complex and nuanced sector, and one that is driven far more by the human engagement that goes on between a teacher and a student.
>See also: Why cloud, mobile and the education sector make a perfect match
Pearson's ambition is to create a global digital platform for education. The advantages of embracing and utilising increased connectivity, as adopted by many businesses, will provide better experiences for students that ultimately help deliver better learning outcomes. It's an exciting change for the business,
Hitchcock remarks, which centres mainly around technology, and how technology can enable that new business model.
'Technology is underpinning a lot of our strategy here, in terms of how we transform the learning experience into a sort of digitally led experience that is highly personalised and focuses on delivering fantastic educational outcomes that are very tailored to individuals, and in terms of improving their lives,' says Hitchcock.
Technology in education
The transformed learning system will use a cloud-based hosting model – a move away from Pearson's traditional built-in-house applications.
Utilising the cloud has become commonplace for organisations that recognise the flexibility and increased efficiency it offers.
'We're moving to a microservices-based architecture so we can use APIs in a very open and flexible framework,' says Hitchcock. 'We're implementing a whole set of what I call core global platform capabilities.'
The idea is 'simple': to create a digital platform with a single e-commerce capability, a single authoring and editorial capability, and a single content distribution capability.
The aim is to provide a very rich and personalised media experience that's delivered using analytics, and through understanding learner behaviour – an experience that is fundamentally mobile, or multi-service, in nature, in any country where learners can be served.
Pearson is using a lot of SaaS-based services from third parties, such as implementing Salesforce.com 'as we speak', says Hitchcock. 'We're implementing Oracle ERP in the cloud. These SaaS-based offerings will operate our in-house platform for learning.'
So essentially the desire is to create, using a variety of SaaS and cloud-based services combined with analytics and machine-learning capabilities, a single digital architecture that both covers the internal running of the business and also helps to serve the client experience.
'Rather than separate stovepipes, enterprise and products, we're bringing this all together into a single platform,' explains Hitchcock. This quest to revolutionise the education industry through a flexible, API-driven, cloud-based platform is a reflection of the digital transformation facing all industries, and the proof, as they say, is in the product.
Revelling in it
REVEL is a product that is selling today in the US primarily. It is described by Pearson on its website as a digital environment designed for the way today's students read, think and learn.
'It effectively replaces the textbook, but has built-in video, rich media and assessment – it's like a digital curriculum that a student goes through,' comments Hitchcock.
>See also: 6 steps to creating a digital classroom
This new method of learning plays on the expectations of the millennial generation, who expect an online, interactive and immersive experience.
Currently, the education sector has remained largely static compared ,with the interconnected nature of other industries. Pearson has found an opportunity. The creation of a digital textbook like this is not simply a signifier of digital transformation. It is not based on an attitude of just because we can build something it means we should. Instead, by moving the educational experience online, products like REVEL have the potential to significantly boost students' understanding, retention and preparedness across an expanding range of discipline areas — for less than the cost of a traditional textbook.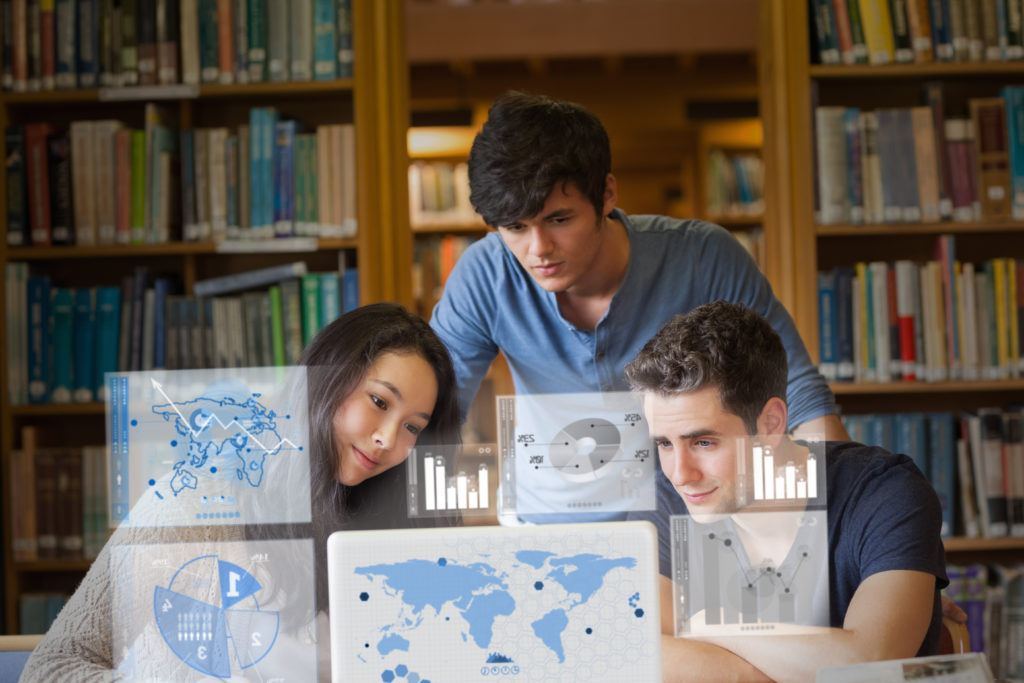 Hitchcock says, when discussing REVEL, 'We've had excellent feedback on the quality of that experience. The intention is that we built that into the platform going forward'. He goes on to say that the product improves pass rates, the experience for learners in general and the quality of tuition in general.
This is not just a marketing stunt, as Hitchcock tells Information Age that last year Pearson had 140,000 paid REVEL registrations, and this year it will hit 500,000, almost four times growth.
'It's one of our fastest-growing digital products right now, and it's a signpost for the future – of where we're going.'
Accessibility is a major factor, and products like REVEL – and ultimately the entire education platform that
Pearson is implementing – enable people to use them on their own devices. They can log in from their PC and continue the course at home.
Inevitably, however, instigating such a dramatic digitised change from a long-standing print-based system, like education, produces challenges that must be overcome.
Cultural challenges
The biggest challenges are cultural in nature, Hitchcock says, 'in terms of how we move our editorial and authoring team to fully embrace a digital-first approach'.
The whole process of streamlining Pearson's content value chain – from content creation to monetisation – requires a change of attitude in moving from an existing model that supports print-based editorial to a mobile-first approach. This is not an uncommon problem that businesses faces when undergoing digital transformation.
>See also: IT skills severely lacking
Digital transformation, as well as a change in attitude, requires collaboration. The structure of a business has to change. In order for the necessary technology to be successfully integrated, different departments need to work together. To create an agile development methodology, bringing together different teams to work in an integrated way is vital.
In this light, the role of traditional IT also requires change, centring on how the traditional IT function works with other aspects of the business. Bringing different parts of an organisation together allows technology to work cohesively right from the back office all the way through to the customer and the customer experience.
'It's forced us to rethink how we consider technology architecture, customer experience, design, user experience, creation, and all of that in a very integrated way, which we never did in the past,' comments Hitchcock.
Preparing for cyber
Digital transformation doesn't just present structural and behavioural challenges, but also carries significant security implications. By moving 'online', the cyber threat is exponentially increased.
Hitchcock recognised this challenge, and one of his first acts at Pearson involved bringing in a chief information security officer to create 'a world-class security function internally, which we didn't really have in the past'.
Effective cyber security is essential, and over the past 18 months Pearson has implemented its own security operations centre, Hitchcock tells Information Age.
'We've invested heavily there. We've put in place significant investments in the whole security framework, which has resulted in us putting protection in place around our content delivery network, around our data centres, and how we manage network-
based security.'
>See also: The connected classroom – how to create a network for a tech-enabled learning environment
Another factor that needs to be managed carefully is data privacy, especially given the different regulatory environments of the various countries in which Pearson operates.
'We follow all the local jurisdictions in terms of how we safeguard student information, and are fairly all encompassing as it relates to data privacy,' Hitchcock explains.
Any revolution comes with a varying set of challenges and risks. If these can be overcome then often the results are transformative, whether looking at a country post-revolution or a business post-digital revolution.
The future of education
Creating a digital medium is the natural progression for an education industry that has remained fairly static compared with the other industries around it. Of course, a degree of online interaction has been implemented, but the industry is still largely paper-based.
Digital presents an opportunity to personalise and improve the learning experience of the end consumer by utilising the technologies available.
'We believe through this use of analytics and personalisation, and the ability to adapt content on the fly, we can actually shorten the learning process and improve learning outcomes and the ability to go through the assessment process,' says Hitchcock.
He adds that the move to this digital platform needs to be done in conjunction with the educators and educational institutions, because it's very much tied into how they apply teaching and learning. 'It's not something that can stand alone as a digital medium; we have to work with our institutional partners.'
Going digital presents a real opportunity to serve developing countries, too. The combination of a strong learning design and the digital capabilities will allow Pearson – and other similar businesses – 'to serve a very wide and diverse population, but do it in a way that has a massive impact on learning outcomes', Hitchcock concludes.
A global digital education platform has the capability to completely revolutionise the education process, and it will also allow education to be delivered to markets that perhaps today are unserved.