What is your role?
My position is COO for Europe, and globally I look after security and service management.
What does Ensono do? Who is your typical customer?
Ensono delivers technology solutions that enable clients to be great at what they do. We deal with mid-sized enterprises. In essence, running IT operations well is complex and requires lots of expertise and experience.
Ensono focuses on doing this efficiently and effectively. We try and take the pain of IT operations away from our clients so that they can focus on their business.
>See also: The relationship between IT departments and their businesses
We provide hybrid IT solutions and we do everything from hyperscale cloud through to mainframe, and everything in between.
How do you differ from your competitors?
There are probably three reasons there. We have a hybrid IT service management platform that's called EnsonoMO, which is platform and location agnostic. That same management platform is used whether we are servicing clients who are on Amazon or Azure, or on private cloud or on their own premises, and this will extend to mainframe later this year. That would be the first one.
Second is the range of service that we can provide and the range of platforms that we can support: the fact that we cover all of those things sets us apart from the competition.
Third, and importantly, is the fact that we don't just focus on the infrastructure but we have a genuine application focus. We monitor everything, up to and including the application, and we provide, for example, an SAP managed service, which is quite a strong differentiator compared with many of our competitors.
How many customers does Ensono have? Are there plans to expand?
In the US, it's just under 50, and in the UK it's around 80. The plan is to double the client base in four years.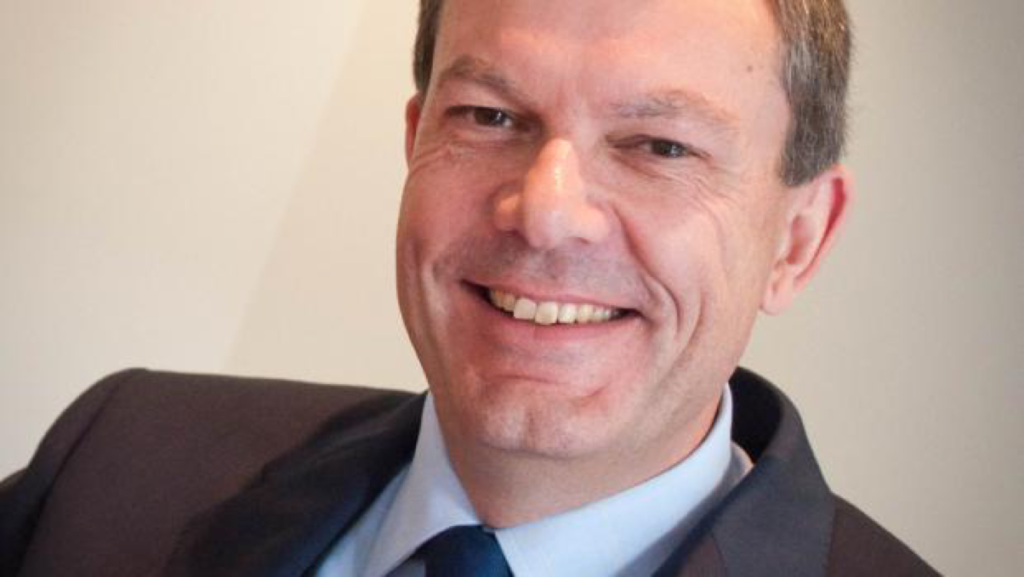 What is the current state of your industry?
I think there is obviously a lot of change, because the cloud is increasingly prevalent. We could argue that Attenda [recently acquired by Ensono] and Ensono have been cloud companies for a long time and you just have to embrace hyperscale.
If you do that, it's an opportunity. It's a different kind of solution, clearly, because the infrastructure isn't going to be in your data centre. It requires a different way of thinking about things. Many organisations need help to get to the cloud, and that is something we can do. We have a consulting operation that enables clients to achieve this.
We definitely see that as an opportunity that will lead to good services delivered to clients. The state of the industry is quite interesting because there has been some consolidation of the businesses that were similar to Attenda in the UK, but I think there's still a massive opportunity – because of the move to cloud – for businesses like ours to improve operations through the great focus on automation and tooling.
>See also: Digital transformation brings new challenges for CIOs
With this rise of the cloud, have there been any challenges in terms of increased adoption?
There haven't been any particular issues. I would say that a lot of effort has been put into planning it and considering the options that are there in thinking about some of the things that will work well.
However, we've done lots of migrations from in-house to either our own cloud platform or onto hyperscale. It's a question of planning and having the right skills available to do the necessary work.
Why are businesses electing to adopt the cloud? And what challenges – technological or cultural – are they facing?
I think it depends where they are starting from. If they're a relatively small, young business that doesn't have a huge amount of existing infrastructure and services then the cloud is obviously a very natural place to start.
If, however, you are a longstanding enterprise that has lots of legacy infrastructure and applications, it's a different challenge, which needs a lot more thought and help in how to get there – in order to establish what is suitable for the cloud and what isn't. I think that's where companies like Ensono are going to make a difference and add a lot of value to those organisations.
In terms of skills, there is a tech talent shortage right now. Is this posing a problem and, if so, how are you tackling it?
Obviously, acquiring and retaining talent is a challenge for all businesses in this area, because it is a very hot sector. We approach it in a number of different ways. We certainly do a lot of growing our own talent, with a number of people moving through the business and learning as they've gone up. We hire people in – certainly graduates – and grow them.
We also want to have an environment and culture where Ensono is a really good place to work, so that people feel fulfilled and don't want to leave. We have focused on that a lot for several years.
>See also: The democratisation of business intelligence
We've featured in the Sunday Times Top 100 for five years running, and in the top 25 for three years. That's not an accident. A lot of thought and effort goes into making it the right kind of place to work – somewhere people want to be. That helps us both acquire people and retain them.
You mentioned that you look after security for Ensono. Can you comment on the current cyber security landscape?
In this time of digital transformation, recent data breaches have put cyber security firmly on the boardroom agenda. These breaches have highlighted a potential cyber security skills gap, especially when it comes to cloud services.
However, security concerns should not hamstring a business's adoption of new technology that can bring innovation and cost savings. When looking at hybrid cloud, we observe a couple of common pitfalls.
First, businesses remain concerned that hyperscale cloud is insecure. This simply isn't true – companies like AWS and Microsoft Azure have invested hugely in their infrastructure and represent a blueprint for data centre security.
However, it's important to understand that hyperscale clouds only manage security up to the virtualisation layer, so companies must take full responsibility for the applications they run on their virtual machines and the data they process.
>See also: Cloud-based technology is a threat to business
Second, some businesses treat cloud as an 'add-on'. It's imperative that businesses adopt an integrated hybrid strategy that reviews existing security policies, understand what's new in the cloud environment, and either extend existing security services to cover the new hybrid scope or put new tools and processes in place to close any gaps.
Consistency and centralisation of core services such as identity and certificate management are important, while other cloud-specific controls offer additional layered security and confidence.
As for the future, I would keep a close eye on inter-cloud security developments. Additional tools and developments in this area will help normalise and simplify hybrid and multi-cloud security.
How will the acquisition of Attenda help Ensono attain its future goals?
Just to make it clear, I was part of Attenda. I was acquired. Attenda was a leading UK provider of critical applications and hybrid IT managed. And there are a number of things worth mentioning here.
The MO platform is genuinely different and is a great tool in terms of delivering consistent, reliable client service, first and foremost, but also a great platform for delivering automation and productivity.
>See also: Boardrooms stopping CIOs from transforming the workplace
There was the cloud platform, which has been deployed in the UK and is now being deployed in the US. Attenda also had a very well- developed process model that is going to be used as a basis for a global rollout. And then the other services around the consulting of professional services and the application focus were all important things that Ensono was looking for.
There was a natural alignment of people focus and culture between the two businesses, so that's why they will integrate well.
Moving forward, how will this acquisition benefit Ensono?
Ensono itself was a spin-off from a business called Acxiom in the latter part of 2015, so Ensono has only been running as a standalone business for about 18 months. Attenda actually provides it with a lot of platform and infrastructure that it didn't necessarily have in its prior life. It was more focused as an IT outsourcer, rather than necessarily a managed service business.
The acquisition has allowed Ensono to transform its business operations. I think it provides a vehicle to help Ensono get there faster.