Information Age has partnered with Tech Nation to help explore 20 of the UK's leading cyber security scaleups.
Tech Nation Cyber is the UK's first national scaleup programme for the cyber security sector. It is aimed at ambitious tech companies ready for growth.
In a series of 20 company profiles, we will be introducing you to the cyber security scaleups that make up Tech Nation's first cyber cohort.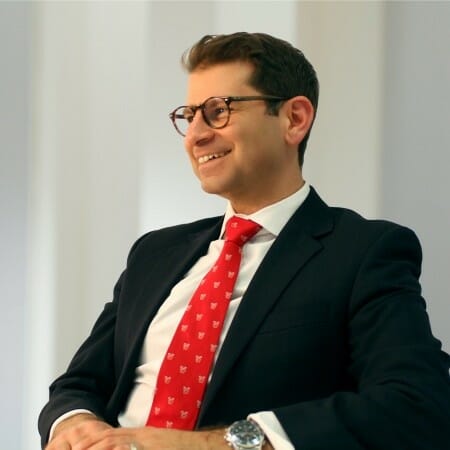 What does your company do?
Quant Network is a technology provider enabling trusted digital interaction, helping create a secure digital future to the benefit of enterprises, regulators, governments and individuals. Recognised for having solved interoperability through the creation of the world's first blockchain operating system Overledger, Quant Network is leading the way for innovation and blockchain adoption across enterprise.
How do you differentiate to your competitors?
We are the first company in the world to have solved interoperability through the creation of the first blockchain operating system. We are pioneering the way for a new internet, an internet of trust.
True enterprise-level interoperability: running workloads across multiple clouds

At the OpenStack Summit in Austin earlier this year IBM challenged other cloud vendors to show OpenStack could allow for interoperability. Yesterday, the results of the challenge were revealed. Read here
What are the common challenges in the cyber security space?
Overall there is a crisis of trust caused by weak internet foundations which lack security, increased criminal activity, insecure controls and regulatory challenges. This crisis threatens economic growth and stands in the way of social progress:
• Hampering enterprises and public services looking to deliver new, improved products and services.
• Discouraging up-take of digital mass adoption by citizens and consumers.
• Making it harder for regulators to foster innovation and competition in their industries.
• Making it harder for governments to deliver social progress and economic growth.
Provide your best practice advice/top tip for effective cyber security?
Adopting Quant trust-building technology of course. DLT and Blockchain offer the most trusted interaction available. But they're built in isolation and are disjointed and fragmented. We're integrating them and connecting them to enterprises – to build an internet people can trust.
What's next?
At Quant we are on a mission to build the internet of trust in order to provide a secure digital future for all. This is a necessity to the future socio-economic growth. We want to continue building our offering in the FS market but equally expanding into lateral markets health, travel, automotive to list a few, while also increasing our global footprint, which we have already started to do with our expansion into the US.