Information Age has partnered with Tech Nation to help explore 20 of the UK's leading cyber security scaleups.
Tech Nation Cyber is the UK's first national scaleup programme for the cyber security sector. It is aimed at ambitious tech companies ready for growth.
In a series of 20 company profiles, we will be introducing you to the cyber security scaleups that make up Tech Nation's first cyber cohort.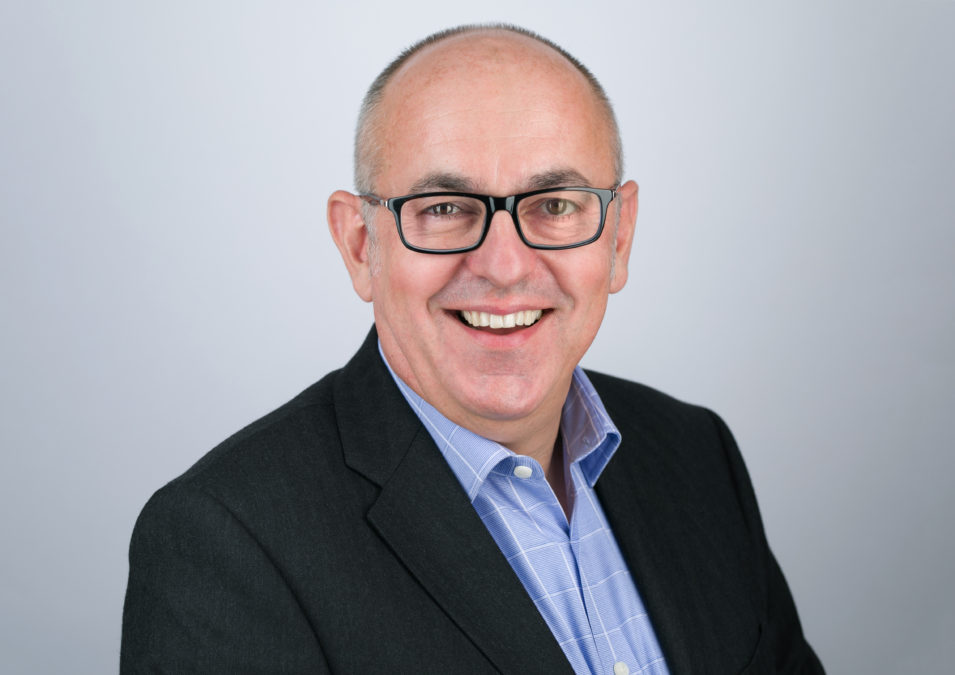 What does your company do?
Skurio is on a mission to reduce digital risk by identifying threats, detecting data breaches outside the network and automating response. Our Cloud based SaaS solution, BreachAlert, continuously monitors the open, deep and Dark Web around the clock to identify potential threats and discover breaches of corporate data. Tailored searches are quick and easy to set up and automatically alert security teams when data has been published, enabling effective action to be taken faster in order to deal with the impact, mitigate risk and minimise loss.
How do you differentiate from your competitors?
Skurio solutions are intuitive and powerful. Advanced levels of automation and filtering help dedicated in-house teams or managed security service providers remove the manual processes that take time and add cost to threat intelligence and breach detection.
Unlike solutions which have been developed for a restrictive threat intelligence use case, BreachAlert is straightforward, easy to use and quick to configure. It can be used by IT, revenue protection and business risk professionals as well as threat analysts to protect their organisation.
Automated notifications provide business users with data breach information and intelligence when they need it, and this provides peace of mind as well as a critical safety net to identify breaches from the company's wider supply chain. Innovative data watermarking techniques enable customers to identify when and where supply chain data breaches have occurred.
Skurio's underpinning threat analyst expertise is a core strength of the business. Our analysts have a wealth of experience gathered from public sector and commercial organisations over many years.
Skurio's track record in risk protection and cyber security mark it out as one of the most innovative companies in the sector with multiple products being first or early to market. Innovation is in our corporate DNA and we continually work with our customers to identify new ways to tackle the ever-evolving threat landscape.
10 cyber security trends to look out for in 2019

What cyber security trends and issues can the world expect in 2018: more stringent regulation, creations of new roles? Read here
What are the common challenges in the cyber security space?
With a backdrop of increased digital risk, many businesses struggle to protect their systems and data despite increased budgets. This is due to four key factors. Competition for skilled resources leads to high costs, staff turnover and burn out. Regulatory changes and have increased the costs of cyber incidents and required a root and stem overhaul of information security processes. Getting buy-in from the organisation and executive team remains a challenge both in terms of securing critical funding and protecting the business from the risk of poor data protection practice. Finally, compilation and recycling of data breaches via a thriving Dark Web industry generate a vast number of false positives which can divert focus and time from investigating more dangerous threats.
What are the biggest mistakes a company can make regarding security?
One of the biggest mistakes a company can make regarding security is to assume that protecting the perimeter of the company means they're protecting their data. Today's modern and extended digital supply chains mean that a huge amount of data now lives 'outside the firewall' — in the cloud, on email and on the systems of suppliers and third parties. This increases the risk of the human breach factors to the business, as well as the potential for social engineering attacks via partners or suppliers.
In the past, small and medium sized businesses have assumed their size affords them some level of protection against bad actors. A recent report by Hiscox Insurance not only shows attacks are on the increase in this segment, but that most businesses are poorly prepared.
Cyber security best practice: Definition, diversity, training, responsibility and technology

As part of Information Age's Cyber Security Month, we look at cyber security best practice – everything from defining it to the importance of training. Read here
Provide your best practice advice/top tip for effective cyber security?
Building a comprehensive team of in-house professionals is not only difficult and expensive but a never-ending process as staff are poached or burn out. Getting the right mix of partners in the cyber ecosystem is crucial to success, along with automation to increase efficiency and reduce cost.
What's next?
As cyber attacks increase with stolen or lost data recycled many times over via the Dark Web, companies must prepare themselves for a future where their business is under continuous attack. Relying on a network-centric approach is no longer enough. Adding "outside-in" protection is critical. Automated monitoring and alerting are key to this, in order to reduce the response time and cost of data breaches moving forward.