Information Age has partnered with Tech Nation to help explore 20 of the UK's leading cyber security scaleups.
Tech Nation Cyber is the UK's first national scaleup programme for the cyber security sector. It is aimed at ambitious tech companies ready for growth.
In a series of 20 company profiles, we will be introducing you to the cyber security scaleups that make up Tech Nation's first cyber cohort.
All answers provided by Andrew Martin, founder and CEO of DynaRisk
What does your company do?
DynaRisk provides an extra layer of protection that antivirus software can't. Learn ways to manage your online safety with the world's first personal Cyber Security Score and dashboard, designed to help you better understand your cyber security risks. Your dashboard is tailored to you with an intuitive range of tools and actions that protect not only your devices, but your entire digital footprint.
Cyber security scores: a new standard in mitigating risk?

Andrew Martin, founder and CEO of DynaRisk, explains how cyber security scores are improving employee engagement for enterprises
How do you differentiate from your competitors?
DynaRisk has created the world's first Cyber Security Score; much like a credit score it is designed to help you understand exactly how safe you are online. To improve one's score we provide a tailored list of actions designed to help you effectively improve and manage your online security. We also offer consistent data breach monitoring, alerts, phishing awareness training and helpline support.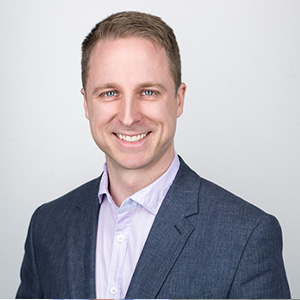 What are the common challenges in the cyber security space?
While cyber security threats are on the rise, consumers and small businesses generally lack knowledge when it comes to how to protect themselves. Our biggest challenge is helping consumers and SMEs alike to realise the dangers they face and ways to overcome them. What makes this even more challenging is the constantly evolving threats.
What are the biggest mistakes a company can make regarding security?
Failing to treat cyber security as a vital part of the business to invest in! Large firms spend up to $3,000 per employee (annually); however, SMEs are failing to invest and suffering the consequences. In the last three months alone, DynaRisk has seen over 50 smaller businesses leaking information that cybercriminals can obtain and abuse. With over 60% of small businesses collapsing within six months of a cyber attack, it really doesn't make sense to cut corners when it comes to investing in cyber security and educating staff & customers alike.
Tech Nation's cyber security cohort: iProov's company profile

There is a problem at the heart of facial biometrics, how can you tell if a user is a genuinely present person, as opposed to a physical or digital copy? iProov has both the answer and solution
Provide your best practice advice/top tip for effective cyber security?
Education! Cyber security is constantly evolving and changing which means consumers and SMEs need to be on their toes. As we produce more data, cyber criminals have access to more information than ever and are creating sophisticated scams to profit from it. Phishing emails are becoming more and more convincing, improved password cracking tools make account take-overs easier than ever, and malicious script hosted on innocuous websites is becoming more frequent. Without educating yourself and applying best cyber security practices, it's almost impossible to know what you're up against and how to spot dangers.
What's next?
DynaRisk hopes to alleviate some of the dangers faced by consumers and SMEs by providing the necessary education and tools. From helping our customers to explore their digital footprint with our unique Cyber Security Score, to ongoing training, support and awareness, we believe that both consumers and SMEs can become resilient to cyber threats and seriously reduce their risks.
DynaRisk is part of Tech Nation Cyber — the UK's first national scaleup programme for the cyber security sector. It is aimed at ambitious tech companies ready for growth.