Information Age has partnered with Tech Nation to help explore 20 of the UK's leading cyber security scaleups.
Tech Nation Cyber is the UK's first national scaleup programme for the cyber security sector. It is aimed at ambitious tech companies ready for growth.
In a series of 20 company profiles, we will be introducing you to the cyber security scaleups that make up Tech Nation's first cyber cohort.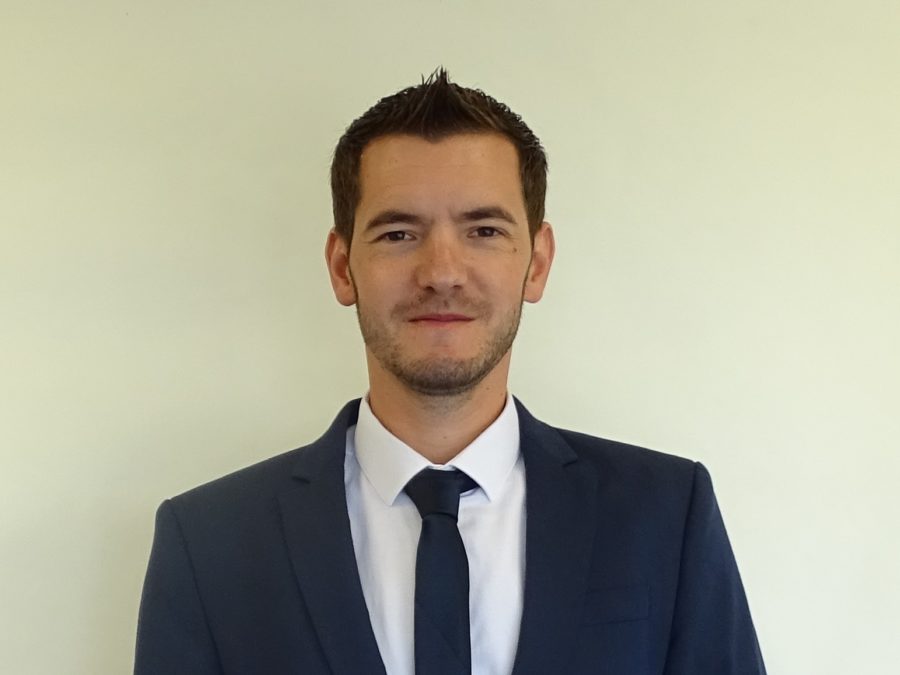 What does your company do?
We're Fortium Technologies, we specialise in making security software for the media and entertainment industry. Fortium is a trusted supplier for keeping the sensitive content secure of some of the world's biggest entertainment companies. Our encryption while you work software, MediaSeal, is used on film and TV projects to ensure they're protected from piracy, hacking or pre-release leaks — last year we were used on films totalling over $20 billion.
51% of media firms attacked over three times a year — Hiscox

A recent study by insurance firm Hiscox has found that 51% of media and entertainment firms get over three cyber attacks yearly. Read here
How do you differentiate to your competitors?
Fortium are a trusted, experienced company. We've been in business for 20 years, with an agile ethos that allows us to react quickly to market trends and customer wishes. It's why we are often asked to deliver bespoke security software for the largest entertainment companies. A great example of this is our MediaSeal, which keeps files encrypted during editing or viewing.
We needed to build a piece of software that allowed large media files to remain encrypted at-rest. We created MediaSeal, which does exactly that; with the bonus of working with any program across both Mac and Windows. Because files are always encrypted, it means users can continue working without content being at risk from a security breach.
What are the common challenges in the cyber security space?
Cyber security is still seen as an IT issue, when it isn't. It needs to involve end users – ultimately a cyber breach is going to lose a company both their customers and their employees (would you work somewhere that has leaked your private data via a data breach?). They'll obviously be losing revenue and may struggle to stay in business. Therefore security buy-in is required from all departments. Equally, the cause of a breach can come from the board room or the new receptionist. Everyone needs to be aware of ongoing threats and no one is too important not to follow best practice. Technology isn't going to solve all your problems — it needs to be implemented correctly with the support from all employees.
What sectors are investing the most and least in cyber security?

The responsibility of cyber security falls on everyones shoulders. But, the charge should be lead from the top. Has your sector fallen behind? Read here
What are the biggest mistakes a company can make regarding security?
Thinking security can be "fixed" by either employing a full-time security representative or team, or by buying a third party product. Being secure is a journey, not an end destination. It requires a process, a defence-in-depth strategy. Layers of defence need to be built to deal with both ongoing and future threats. Always assume a data breach is due and how you are going to both prevent it and deal with the aftermath.
Provide your best practice advice/top tip for effective cyber security?
What would be the most damaging file or folder to your company if it was breached or leaked online? Find a solution, either technological or procedural, that prevents it from happening. Encrypting these files with multi-factor authentication is a robust solution. You should also limit access on the principle of least privilege (PoLP), so users can only access documents/data/media that serve their work function.
What's next?
More cyber breaches and more news stories about how they're adversely affecting businesses. Luckily, there are a huge amount of providers out there with both technical expertise and knowledge to prevent such incidents occurring. From Fortium, we are furthering the features within our file encryption at-rest software to allow us to move into new markets – healthcare, public sector, defence, industrial. All industry has major concerns within cyber security – it's our job to provide solutions and that's exactly what we aim to do.