Information Age has partnered with Tech Nation to help explore 20 of the UK's leading cyber security scaleups.
Tech Nation Cyber is the UK's first national scaleup programme for the cyber security sector. It is aimed at ambitious tech companies ready for growth.
In a series of 20 company profiles, we will be introducing you to the cyber security scaleups that make up Tech Nation's first cyber cohort.
10. Red Sift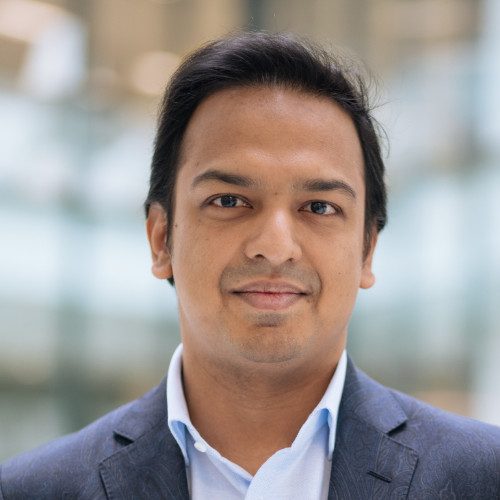 All answers provided by Rahul Powar, founder and CEO of Red Sift
What does your company do?
Red Sift is on a mission to democratise the technology vital for organisations of all sizes and sectors to defend against security threats, through a data-driven approach to cyber security. Red Sift's platform, based on machine learning technology, offers users a dashboard of tools – from network monitoring to email analysis and authentication – designed to safeguard brands and users alike.
Following the launch of its outbound email protection product, OnDMARC, in 2015, the coming months will see Red Sift launch its inbound email monitoring solution, OnINBOX with a broader suite of platform-based solutions currently in development.
How do you differentiate from your competitors?
Red Sift is transforming the email security industry from being a consultative model to an automated SaaS one. We empower the end user to automate as much of the cyber security approach as possible — something that is very novel.
Solutions built on the Red Sift platform are true self-service and scalable SaaS solutions that can be cost-effective for organisations of all sizes. The use of machine learning not only makes it a more cost-effective solution but enables us to analyse and process millions of data points, delivering actionable insight directly to users. This comes to the fore in our innovative features such as Dynamic SPF, ChatBot, SSO and API Access.
With international accreditation such as ISO 27001:2013 and being members of G-Cloud 10, and Cyber Essentials, we've also taken the time to build the most robust solution available.
Democratising technology for cyber security and the power of AI

Rahul Powar, founder and CEO of Red Sift, helps discuss the importance of democratising technology when tackling the issue of cyber security
What are the common challenges in the cyber security space?
The most common underlying issue with cyber security lies in the asymmetry in the cost to attack versus the cost to defend. The key to combating this issue is to change the economics of this model, enabling all organisations to defend themselves.
What are the biggest mistakes a company can make regarding security?
There are a number of cyber basics that all organisations should get right, whether they're a one-person outfit or a multinational conglomerate. The biggest mistakes we see are steps and protections we take for granted, those that any individual or organisation can implement with minimal resources, for example using a password manager, enabling two factor authentication, regulating the devices used to access professional networks and assets, not making the most of the free in-built protections offered by Gmail, for example.
Provide your best practice advice/top tip for effective cyber security?
Look for standards, not silver bullets. As the complexity of cybercrime continues to grow this year and beyond, organisations need to move towards a strategy that's underpinned by global technical standards – such as DMARC, TLS or CSP – to ensure an effective security architecture and interoperability for the future.
What sectors are investing the most and least in cyber security?

The responsibility of cyber security falls on everyones shoulders. But, the charge should be lead from the top. Has your sector fallen behind? Read here
Standards elevate the benchmark for cyber security excellence. They increase transparency between vendors and customers, and in doing so between customers and their networks. They speed up the evaluation and procurement process by making easier to quickly identify accredited solutions. By allowing everyone to operate at the same level, with the same protections, standards reduce risk to businesses and end users, making cyber security more democratic and accessible for all.
What's next?
Next on the horizon for the Red Sift platform is broadening its expertise in email security to build a suite of agile and interoperable products that protect companies from a multitude of attack vectors. Red Sift continues to invest in joint university research projects that look to harness the power of AI and how it can be woven into real life technology solutions that work.