Information Age has partnered with Tech Nation to help explore 20 of the UK's leading cyber security scaleups.
Tech Nation Cyber is the UK's first national scaleup programme for the cyber security sector. It is aimed at ambitious tech companies ready for growth.
In a series of 20 company profiles, we will be introducing you to the cyber security scaleups that make up Tech Nation's first cyber cohort.
All answers provided by Joe Boyle, CEO and co-founder, SaltDNA
What does your company do?
SaltDNA is the first company to provide a solution for encrypted communications between devices with centralised control for the enterprise. SaltDNA Enterprise is the best weapon enterprises have to protect trade secrets and other sensitive, strategic and proprietary information.
How do you differentiate from your competitors?
Many of our competitors label their solutions as secure communications, by just offering encrypted communications. At SaltDNA we have a very different belief of what constitutes secure communications, and that's the utilisation of the highest grade encryption, alongside the highest level of control.
That is why we allow organisations to control who gets access to the system, who communicates with who, how their metadata is stored, where the solution is hosted, and how it is branded.
As well as offering superior control capabilities, SaltDNA also offers unique features such as secure conference calling, broadcast capabilities, document attachments as well as a manual and automated burn (two way delete) option.
We also provide organisations with administrator management capabilities of whether screenshots can be taken, whether files can be downloaded and importantly chosen administrators can enforce functions such as an application pin and autoburn functionality to protect the endpoint.
Technology's swinging pendulum: the evolution of enterprise communications

Teams have come to expect the same best-in-class experiences in the workplace as they do in their personal lives. Read here
What are the common challenges in the cyber security space?
Since setting up SaltDNA our biggest challenge has been educating users on the need for a service such as ours. Knowledge of cyber threats has increased drastically in recent years, mainly due to issues that are flagged up to users. An example of this is the alert through Ransomware that you system has been hacked, please pay X amount of money.
Often there are many threats such as mobile interception which is very difficult to detect. Many organisations are beginning to become proactive in their cyber approach but continuous education and at times a lack of understanding to new threats can be a challenge when dealing with clients.
What are the biggest mistakes a company can make regarding security?
The biggest mistakes that a company can make is believing that cyber attacks 'won't happen to me'. The truth is that in 2019 it doesn't matter what size your organisation is cybercriminals will attempt to steal your information.
Even with the likes of the NHS, JP Morgan Chase, Sony and many other large organisations having suffered a cyber attack there is still a high level of naivety from organisations across the globe. This is a biggest mistake that a company can make.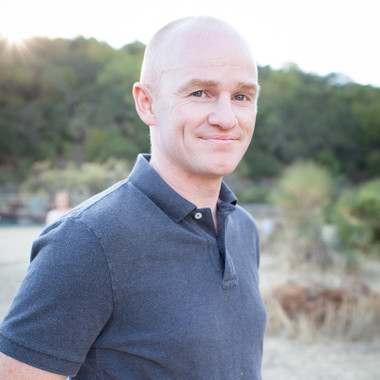 Provide your best practice advice/top tip for effective cyber security?
For organisations of all sizes we would always recommend that they carry out a cyber security audit to understand all of the threats they could suffer based on how they utilise technology for their business operations.
From here organisation's will be provided with an oversight which will provide them with a greater chance to protect themselves from cyber attacks. Until company's have this understanding it is difficult to plug the holes in their cyber security practices.
We would always advise not just purchasing solutions for threats that are 'popular' within the news such as ransomware. There are many more threats that exist, some are easier to mitigate than others. Understand where threats lie and develop cyber security protocols to follow to ensure that threats are reduced and regulations are also complied with.
Cyber security best practice: Definition, diversity, training, responsibility and technology

As part of Information Age's Cyber Security Month, we look at cyber security best practice – everything from defining it to the importance of training. Read here
What's next?
Cyber security threats are always increasing and new issues are being developed. The problem is that the revenue being generated through cyber attacks is more lucrative than that of what you would receive from blocking these attacks.
The revenue from cyber attacks is doubling year by year and is becoming increasingly attractive to hackers.
While new attack vectors are continuously being developed organisations need to ensure that they have the correct framework in place effectively protect themselves from future attack efforts.