Dominik Birgelen, CEO of oneclick, discusses the top benefits that virtual desktop infrastructure (VDI) can bring to businesses
Work-from-home (WFH) culture has encroached on employees' lifestyles and has become an integral part of their employment expectations. Technology today allows individuals to connect to anyone on the globe at any time and from practically any device. This fundamentally alters how people work, allowing for continuous communication with colleagues spread across time zones. Since Covid-19, several organisations have begun to use Virtual Desktop Infrastructure (VDI).
The global VDI market is estimated to reach around $25bn by 2025, growing at a CAGR of 16.1 per cent from $8.9bn in 2018. Factors such as the rising adoption of bring-your-own-device (BYOD), the Internet of Things (IoT), and a greater reliance on technology have made it critical for organisations to integrate VDI in their long-term strategies.
>See also: The key to mobile security? Be smarter than your device
Embracing VDI technology
Approximately 60 per cent of workers have worked in a hybrid model in the last two years, and 83 per cent see hybrid work as preferred in the future. Forward-thinking companies acknowledge the need to accommodate employees in a hybrid environment as people redefine work-life balance.
Improved user mobility
As more companies transition to a hybrid or remote work model, the demand for technology that enables employees to conveniently access resources and stay connected grows. Fortunately, seeing as VDI is hosted digitally, it can assist organisations in meeting these conditions. Remote workers can effortlessly access their systems from anywhere, regardless of time or place. End-users need not be concerned about configuration, system version, or technical difficulties. Simply said, a workforce may access their organisations' systems and have the same experience as at their local PC as long as they have a reliable internet connection and a compatible device.
On-demand scalability
VDI enables enterprises to swiftly scale up or scale down resources, for example, virtual computers, as per their changing requirements. Furthermore, they only have to pay for the licence or subscription that they use. Not only does this allow businesses to address infrastructure demands immediately, but it also saves them significant amounts of money.
Cost efficiency
Businesses that employ VDI technology can also save money on hardware setup, IT employees, system maintenance, operating expenditures, and subscription fees. By right-sizing virtual computers and disconnecting them when not in use, VDI enables brands to save on expenses.
What's more, since all processing occurs on the server, businesses are not required to spend heavily on endpoint technology. Instead, users can gain access to the system using inexpensive devices. Unlike conventional systems that require a team of IT specialists to maintain the infrastructure, in the case of VDI, only one system requires maintenance — the server. Keeping it updated and secure will guarantee that all other connected machines run smoothly.
Top VDI trends in business
With VDI gaining traction in businesses, there are now various vendors and technology choices to pick from, as well as a variety of deployment strategies and considerations to consider. Certain trends, such as employee and employer expectations, as well as available technology, shape these initiatives.
Infinitely flexible workflows
While employees work in the office on some days of the week, on others, they are at home or on the road. Adopting a hosted desktop environment, adaptability has become essential. This has resulted in a need for desktop virtualisation, that can be integrated with other vendors, utilising highly configurable technology.
Increased use of public clouds to host remote workloads
For enterprises trying to safeguard their virtual environments, on-premises servers have long been the go-to alternatives. But even on-premise-heavy industries such as healthcare and higher education have begun outsourcing part of their workloads to public clouds. The office building is no longer the optimum location for hosting your entire virtual infrastructure. Third-party data centres have become more accessible and affordable than ever before, rendering the need for corporations to operate their own data centres obsolete.
Tools for remotely monitoring computers
The greater an organisation's control over employee access to company resources, the better, especially in today's environment of dispersed workforces. Advances have brought the possibility to monitor who is using what and when by deploying remote desktop monitoring software. Businesses can also determine whether networks or devices are in use. Robust monitoring has enhanced both secure virtual desktop environments and resource efficiency.
>See also: Keeping the workforce productive with a virtual desktop infrastructure (VDI)
Cyber security is a must to embrace hybrid working
Ransomware has emerged to be one of the serious concerns in this digital era, and hackers continue to penetrate the server due to a mistake or negligence of an employee. Hence, organisations must ensure that embracing hybrid work does not lead to increased cyber exposure to hackers.
VDI can assist in an adjustable workspace, but it must be supplemented with additional layers of protection. With an integrated cyber resilient portfolio, businesses must extend security and compliance to personnel working outside the office. Eliminating bottlenecks is crucial for reducing the pressure on networks, preventing downtime, and safeguarding software.
Organisations can take advantage of zero trust architecture (ZTA), which treats every single user with zero trust and puts the same criteria for login for each user. Within ZTA, each access, irrespective of it being external or internal, is authenticated. Users are not only checked at the time of login, but their activity is continuously monitored and trust status is questioned regularly. In this way, ZTA minimises the threat surface whilst also maximising visibility of user activities that can further prevent any malicious activity beforehand.
The future of VDI
The way businesses see remote work has evolved, and is continually developing. Leaders that acknowledge and empower remote workers begin by believing in their personnel's abilities to succeed. It can assist businesses to increase the efficiency of their workforce, by allowing them to connect from anywhere and on any device. VDI deployment safeguards the network and corporate resources against cyber attacks. Companies that adopt VDI can save money on operational and administrative expenses.
Businesses are expected to leverage VDI more than ever before with hybrid working models becoming an integral part of the employee demands. Organisations must implement VDI with appropriate security measures to facilitate remote culture securely.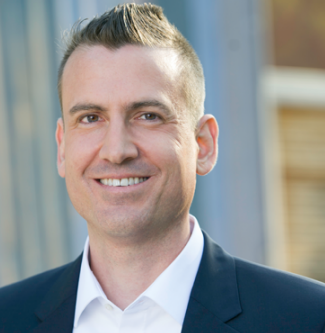 Related:
Six steps to overcoming the digital adoption challenge — Hartmut Hahn, CEO of Userlane, identifies six steps that organisations can take towards overcoming the challenge of digital adoption.
Obsolescence management for IT leaders — Paul Holding, solutions architect at Ripley Solutions, explores the keys to effective obsolescence management for IT leaders.