On 31st January this year in the heart of the Grosvenor House hotel, Information Age in partnership with Yoox Net-A-Porter Group hosted the largest technology careers fair for women for the third year: Tomorrow's Tech Leaders Today.
The lack of diversity in the technology industry is quite staggering, with only 3% of female students currently considering a career in tech – according to PwC. The reasons for this range, and historically not enough has been done to encourage young women to pursue STEM subjects and a possible career in IT and tech.
What is clear now, however, is that IT and technology companies must embrace diversity to spur innovation and stave off disruption. Companies now realise diversity is necessary for driving business value and improving reputation, and more women are needed.
>See also: Tomorrow's Tech Leaders Today
At Tomorrow's Tech Leaders Today, which was attended by over 350 female graduates, this was addressed during the Leadership panel. They suggested that the technology industry will need another 1 million workers by 2020, and that Brexit provides a significant opportunity for UK workers to enter the exciting and ever-changing tech space.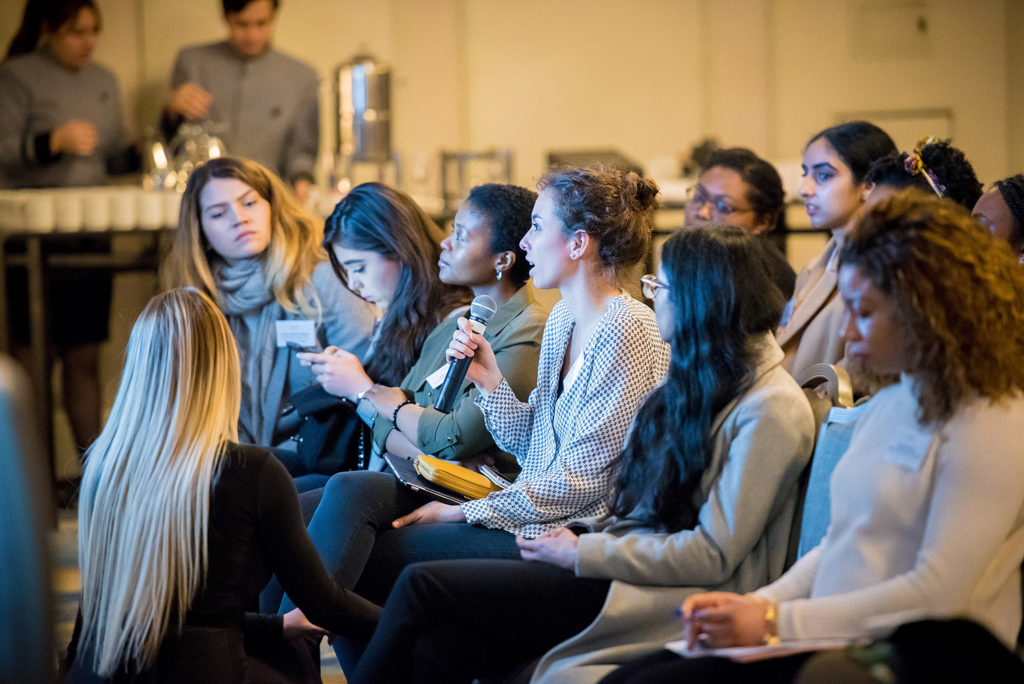 There are many opportunities and possibilities, but for women it is limited because of perceptions from school, although this is changing. However, the Leadership panel made clear to the female graduates in the audience that not coming from a traditional tech background is an advantage, because those candidates realise business value. Technology should ultimately be used to enhance business value, but for most "techies" this is not at the forefront of their minds.
The Leadership panel conceded that the required change ultimately starts from the top, and the industry as a whole and individual businesses need to change the culture before building diverse foundations. Companies need tech skills from 100% of the population, not just one half.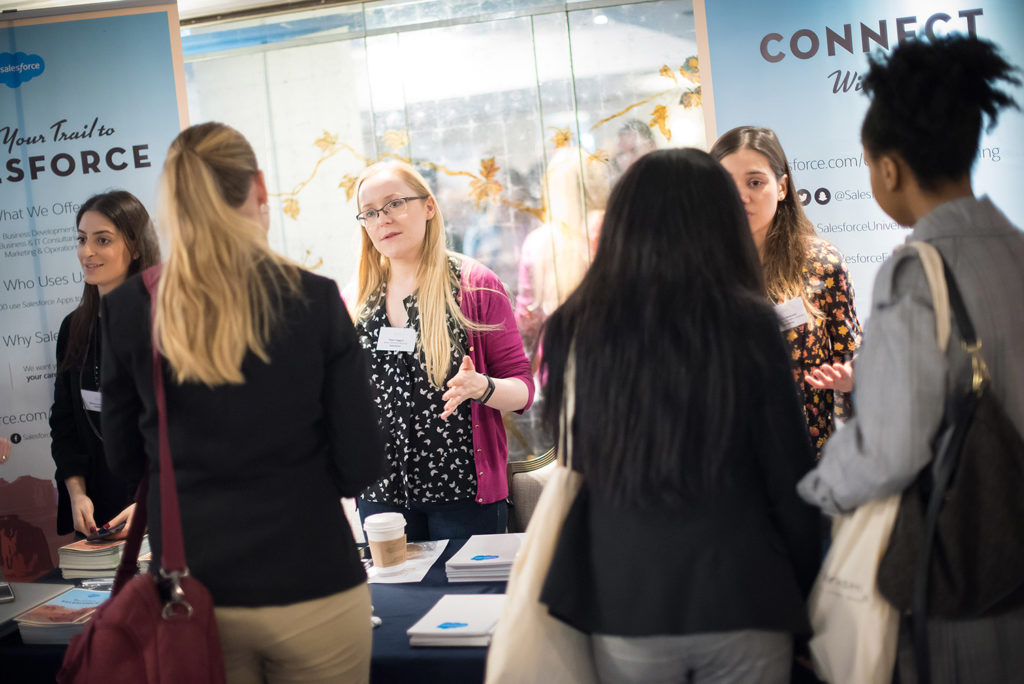 The panel also made clear that because of social progression and recent movements like #MeToo and #TimesUp, sexism has now become socially unacceptable. Women, according to the panel, should not be worried about speaking out in a male-dominated environment, and making their voice heard.
Stereotypes of the technology industry
Following the Leadership panel, Charlotte Wood – Head of Innovation at Schroders – during her keynote panel said that stereotypes of the technology industry were putting off potential female candidates.
Quoting PwC, she said that only 3% of female students would consider a career in tech. This is because there are negative stereotypes of the industry, mainly surrounding the types of roles available and whether they are accessible to women.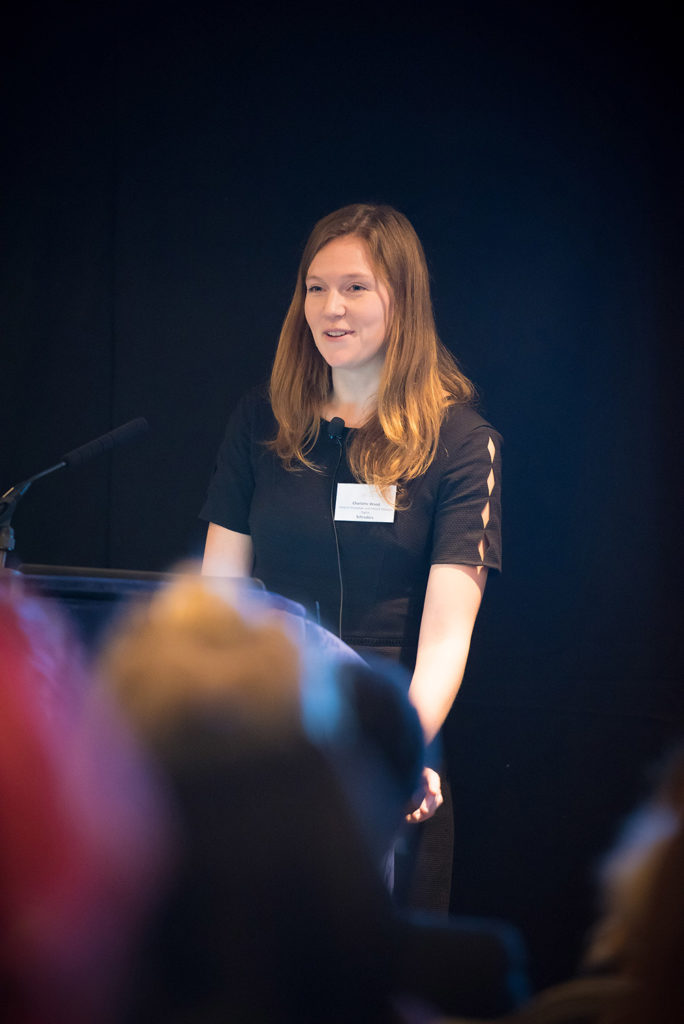 >See also: Closing the diversity gap: challenge accepted
Socially engineered stereotypes of the tech industry, its history of male dominance and women's perceived place within it have been amplified to significantly dampen diversity and belief.
Wood made clear that events like Tomorrow's Tech Leaders Today are "critical in improving the understanding of the industry. There are a huge range of opportunities on offer." Raising awareness through this medium is crucial, but it is also evident more has to be done to breakdown stereotypes from within educational establishments.
Gender bias still exists
Despite all the work from companies to close the gender gap within the tech space, it is clear – according to Wood – that the gender bias does still exist. She used the example of Github: according to Wood coding was accepted higher with women if they hid their gender. However, if gender was highlighted, coding acceptance was lower for women coders.
The graduates
Following the keynote speech, and a further hour of networking, the Graduate Employment panel discussed essential tips for getting on tech graduate schemes, which held particular relevance for the audience.
The panel explained that tailoring applications to a specific company, and displaying passion for the role or industry was crucial for successful applications. They also stressed it is a 'game of numbers', and for female applicants not to be put off by failed applications.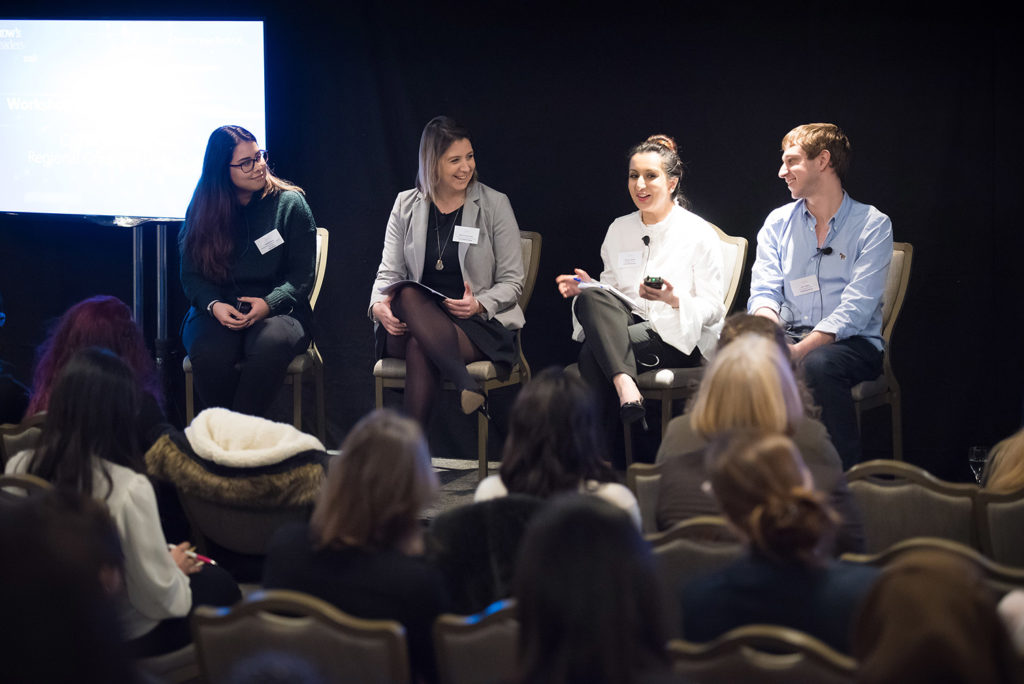 >See also: Nominations open for Future Stars of Tech
During the panel Aarti Bajaj, delivery manager for Yoox Net-A-Porter Group said it was vital the industry encouraged more women into technical roles.
The panel also urged the female graduates in attendance to look at those powerful women in IT and technology as a source of inspiration, like those nominees and winners of the Women in IT Awards.
Indeed, the panel agreed that the presence of female role models was essential for improving by diversity by inspiring young women into technology roles.
The tech scene is exploding
The IT and technology industry is the most exciting space to be a part of, in part due to the range of roles. "The umbrella of being in a technical role is so wide," explained one of the Graduate Employment panel.
The tech scene in London is exploding with many opportunities for graduates looking to enter the industry. Yoox Net-A-Porter Group – like all of those attending Tomorrow's Tech Leaders Today – is a company that is prioritising diversity within its business.
>See also: Women in IT Awards 2018 – winners revealed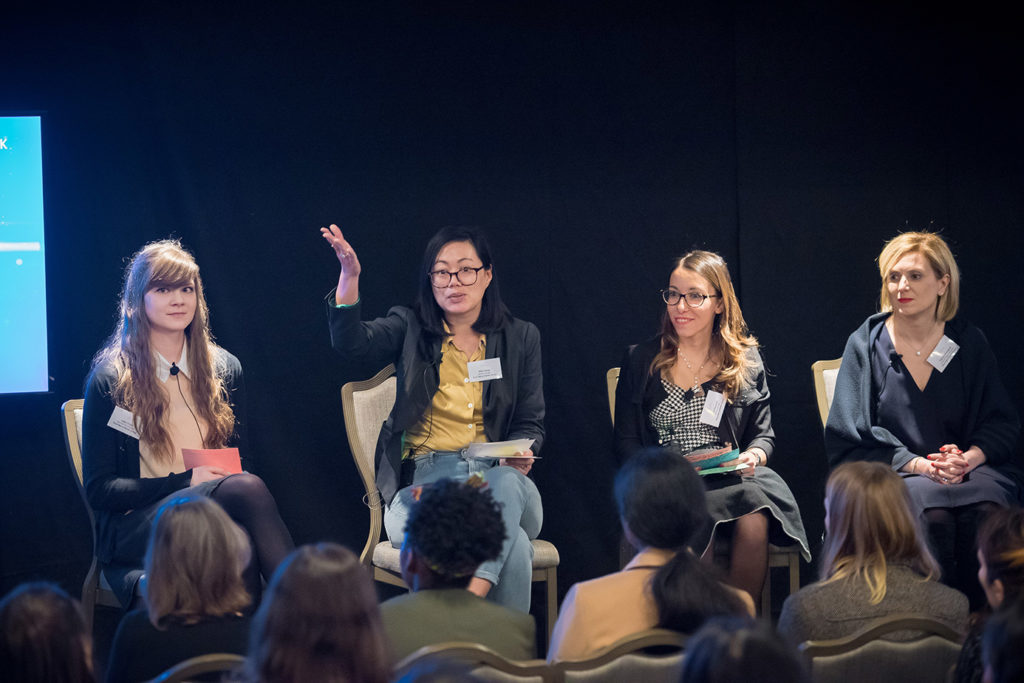 During the last session of the day, Share & Learn group hosted by YOOX Net-A-Porter Group, Federica Romagnoli – Head of Change Programme – made clear that technology is about developing products for people by people.
Ultimately, a diverse group of people is needed to ensure the maximum value from technology products and services.
Tomorrow's Tech Leaders Today will return next year
Related Topics