There's only one constant in business – and that's that things change. And that change has been accelerating in recent years. Businesses have had to adjust to new ways of doing things, most of them related to the digital transformation that business, and the world, has experienced in recent years. From artificial intelligence (AI), to blockchain and the Internet of Things (IoT), new digital technologies are having a major impact on business – and that impact will only grow in 2020.
And companies can't afford to ignore the trend. Firms that embrace digital tech transformation, according to a 2016 Harvard Business School study, saw an average 55% growth in gross margins over a three year period (growth that will echo down through earnings, net income and profits), while companies that weren't sufficiently prepared to embrace digital tech had substantially lower margin growth (just 37%) during the same period. What's more, a more recent study by DXC and The Economist found that 68% of senior company executives have seen profitability increase over the past three years as a result of digital transformation, while 74% envisage a rise in profits because of their digital strategy.
Here are the top five trends that companies will need to be aware of:
1. IoT as an engine of digital tech growth
It was predicted that there were almost 27 billion IoT devices in the world in August 2019, and this is estimated to increase to over 75 billion by 2025. There are currently about 8.4 billion connected devices in the world – somewhat short of the 26 billion that Gartner predicted in 2013 would be in use by the end of the decade. That 20 billion number (if not the 200 billion predicted by Intel for 2020) will no doubt be achieved eventually, but the point of IoT is not just having smart devices gathering data and storing it in a database somewhere.
IoT and privacy, IoT and data insights: four considerations

As the Internet of Things develops attention is becoming focused on the IoT and privacy as well as IoT and data insights. Here are four considerations. Read here
IoT's importance is in the technologies that it contains that make it work – technologies like advanced analytics, 5G, sensor tech and edge computing, among others. With the flood of data that will be coming from smart devices, companies are feverishly working on analytics systems – centred on AI and machine learning – to make sense out of the reams of data that is being recorded, and creating actionable insights out of it. Because companies are going to want those insights in real-time, or as close to it as possible, communications firms need to develop networks that will quickly and efficiently move large amounts of data in as little time as possible – hence the rush to build out 5G networks. And, with IoT devices deployed everywhere, firms may find it more efficient to process data elsewhere than on the central server – hence the growing development of edge computing systems.
2. Increased emphasis on speed
Competition, for customers, resources, even for skilled workers, has never been greater, but even in the digital age, the basic rule of competition hasn't changed: to get the business, you have to be first, and best. For the former, that means reaching markets and specific customers before the competition does; sourcing the supplies or resources needed to successfully produce products or services first; and the ability to quickly locate personnel as a company scales up. All of that requires faster processing, more intelligent (and faster) ways to search for information, and faster methods of evaluating data and determining its relevance.
3. Blockchain bursts forth
With Bitcoin values at an all-time high, it's natural that the tech that powers the crypto-currency (blockchain) would begin to attract attention. 53% of participants in a recent Deloitte study said that blockchain is being highly prioritised within their organisation, a 10-point increase on 2018.
What can you use blockchain for other than anonymising bitcoin trading? Anything that requires provenance – from wine, to products shipped internationally, to sneakers – that today involves piles of paperwork to prove authenticity; digital identity authentication; payment systems for musicians and web content generators; and even to create an infrastructure for electric car recharging. And that's just the tip of the iceberg.
4. AI "graduates" to the boardroom
Artificial intelligence is one of those catch phrases that elicits strong reactions from different groups. Employees might get nervous when they hear it, fearing an army of robots out for their jobs, while c-suite executives might be counting the future profits they believe will be theirs as AI is increasingly used.
For now, AI has mostly been used in consumer-facing situations, like with chatbots – not always successfully. But with improved technology, more AI applications will be available to help companies grow their bottom line, especially in the areas of marketing, analytics, customer service and robotics. AI can help companies strategise marketing and business plans by parsing through data, aggregating information and putting it into context; it can help manufacturers make production more efficient, by analysing activities and log files to discover where there might be wasted time or money; it can help governments deploy resources in the most effective and efficient manner, enabling cash-strapped authorities to make the most of their tax dollars; it can help medical researchers analyse cases of patients with specific diseases, and determine better and more effective treatment programs; and much more.
A guide to artificial intelligence in enterprise: Is it right for your business?

While true artificial intelligence is some way off, businesses are taking advantage of intelligent automation, like machine learning, to improve business operations, drive innovation and improve the customer experience. Read here 
5. From Itops to NoOps – implementing intelligent data management
The IT department has traditionally been responsible for all computing issues in an organisation, for better or worse.
On the one hand, having a go-to address to deal with all IT issues was convenient, if expensive; on the other hand, it was hard to account for resources, if only because management had a hard time understanding what was going on in IT. With the move of many services and applications to the cloud, organisations have a better idea of what they are spending their money on.
The next big trend is the automation of Itops – by implementing smart, AI-based systems that can make things run much more smoothly. In an automated, AI-driven NoOps computing environment, things like upgrades and changes are automatically taken care of by the intelligent system, preventing the possibility of human error. And with AI given an entry into the organisation, it can be used for many other things, such as advanced analytics.
But to successfully implement the use of AI in the IT department – or anywhere else – organisations have to be ready for it. In IT, that may mean that staff may have to give up control they have had for years; among users, it involves getting used to new procedures and protocols. Where in the past they could just pick up the phone and reprimand someone if something didn't work, there may be nobody to talk to in a NoOps environment.
The trick is to ensure that everyone understands what is required of them and what to expect, and for management to realise that it's not just a matter of planting dashboards in front of staff, but making AI an integral part of the operation. As AI use spreads both inside and outside the IT department, this holistic approach to AI will become more understood and better implemented.
It is exciting to see how companies will integrate and create demand for new technologies as the year extends. While it's fun to watch chatbots, AI and the Internet of Things come even more alive, it's thrilling to witness organisations shake up business strategies and adopt new ways of disrupting their own businesses in order to become global forces. 2020 promises to be an interesting year.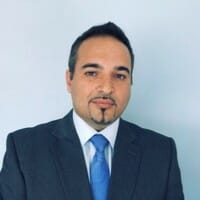 Sourced by Gabby Menachem, CEO of Loom Systems