To round off Information Age's Digital Transformation, DevOps and CTO Strategy month, we asked two CTOs to share their technology deployment success stories.
1. Jon Wrennall, CTO, Advanced
Advanced is a British business software and services provider, which employs around 2,500 people and serves more than 20,000 public sector, enterprise, commercial and health & care organisations.
Jon Wrennall, who was previously CTO for both Fujitsu UK&I and HMRC, leads Advanced's R&D division (made up of approximately 750 people in development and engineering teams) to innovate and deliver products and services that make the complex simple and make a difference for Advanced's customers and our broader society.
On his role as CTO, Wrennall describes himself as a "highly positive and passionate leader that believes pretty much anything is possible if you put your mind to it and get stuck in. I'm a firm believer that software is (and always has been) the basis and future of technology."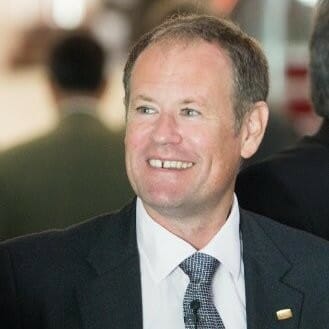 In terms of technology success stories, Wrennall explains how he built a strong team to create Advanced's new MyWorkPlace platform.
He said: "With over 100 software and services in multiple markets, we create the capabilities that enable our customers to digitally transform. We are not a company that tries to make one complex (and expensive) suite of products cover all markets, but we've got products that deliver core capabilities of a business working in harmony with market-focused back office products.
"I'm really proud of Advanced's MyWorkplace platform, particularly the user experience framework my team has created. This enables us (and our partner and customer ecosystem) to seamlessly integrate and bring together products and services (and those of our partners) to maximise the end user's productivity. This is so important because one of the biggest issues we are helping customers with at the moment is taking existing (sometimes legacy) processes and systems and replacing (and sometime modernising) them with extensible services that deliver transformational results."
In a world where software applications can't exist in functional silos, the unified platform developed by Wrennall and his team at Advanced, means that all software services sit on a central data repository, so that all stakeholders can access the tasks they need as well as gain a full view of the business from a data perspective.
"What's more, it's single-sign-on with shared data analytics and reporting capabilities — and it's all in the cloud, which means it is accessible on any device anywhere anytime," added Wrennall.
The 4 different types of CTO — which one are you?

A new report by global cloud services company Access Alto has revealed the four different types of Chief Technology Officer (CTO). Read here
2. Bobby Beckmann, CTO, Lifesize
Lifesize combines best-in-class, cloud-based video conferencing services with integrated equipment for workplace communication and productivity on a global scale.
Bobby Beckmann has been leading product development teams for over 20 years, with strong expertise in architecting and building complex, scalable, web applications.
Since he was appointed CTO in 2017, Lifesize has embarked on significant technology journey.
He explains: "About three years ago, when we began shifting Lifesize to a modern microservices architecture atop AWS, we were primarily building with cost and flexibility in mind, allowing us to expand or shrink our cloud capacity as needed.
"Back then, our engineering and DevOps teams decided that the platform should be able to scale 10x as a requirement. We achieved that through many of the technologies and principles you'd expect — containerisation (Kubernetes), virtualisation, spot instances, elasticity and more. What we did differently was that we actually architected and tested it to be capable of scaling closer to 100x."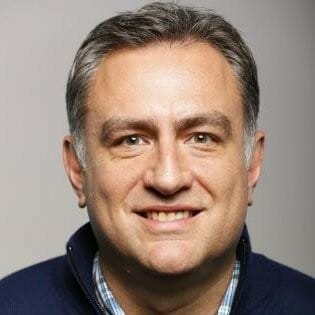 This was a good move, as the company couldn't have planned for the shock to the system and boom in usage precipitated by the coronavirus pandemic.
"The Lifesize video conferencing platform has been able to handle exponential load during these unusually collaborative times and the almost overnight global migration to remote work, continuously exceeding 99.99% uptime since the beginning of February without any quality degradation or widespread usability issues for customers. We have expanded capacity in every one of our seven existing AWS data centers around the world, plus we added capacity in two new regions to manage and absorb additional usage of our apps and service," Beckmann continued.
"As of roughly a month ago, daily new user registrations for Lifesize had increased more than 5,000% compared to prior months. As those new users joined the platform, we also recorded a greater than 500% surge in global call volume and an 800% increase in concurrent call volume as compared to previous norms for peak periods. Hands down, it was our unique approach to architecting and scaling the platform that made such intensified adoption and usage growth possible," he added.