Zac Sprackett, chief product officer at SugarCRM, discusses how unlocking the potential of AI could hold the key to increasing customer retention
When artificial intelligence (AI) was first introduced in the '60s, with a goal of mimicking human decision-making, it was already being heralded as the next big tech trend. Organisations were keen to adopt it even before they really knew what it was, or how it might apply to them. Fast forward six decades and AI remains a hot topic, but we have only begun to scratch the surface of adoption. Many businesses claim to be using AI to improve processes, and more companies are including AI-powered capabilities in their offerings, but not all AI-based offerings deliver business value.
Recent research highlights the perfect opportunity for businesses to leverage AI to improve their business processes. The findings reveal that the average customer turnover rate or 'churn' is now nearly one-third globally. This shocking statistic means that businesses are losing nearly one in every three customers. This has been identified as one of many challenges currently affecting businesses, alongside pandemic recovery, inflation, and other economic woes. Without appropriate intervention, this churn will be detrimental to business growth, revenue, and ultimately reputation.
Fortunately, 94 per cent of UK sales and marketing leaders plan to increase their deployment of AI-based technology to improve existing processes over the next two years. Successfully implementing AI can lead to better customer experiences; more personalised engagement; improved accuracy of forecast predictions; and better decision-making. Clearly, these efforts will positively influence the bottom line.
Though many organisations recognise the potential of AI, the knowledge of how to unlock its potential is still not commonplace. To understand how to implement AI, businesses can work with a knowledgeable partner to help them structure their data and processes, instill confidence, and help them to achieve their desired results.
Not all AI is created equal
Almost nine in ten (86 per cent) leaders say their organisation's sales team is currently using AI to augment one or more of the following processes — automated emails; account intelligence; conversational AI; appointment setting; lead conversations; and opportunity to close predictions. These businesses are leveraging a patchwork of lightweight, often poorly integrated point solutions that often raise more questions than they answer, failing to help users prioritise their time and effort.
To be helpful, AI must provide more than just a score. Imagine scoring a lead a 79 versus another with a score of 73, based on propensity to close. These scores don't explain the factors that make up that prediction, and perhaps more importantly, it does nothing to suggest ways for a seller to improve the likelihood of success. These kinds of challenges confuse users. Without help from an experienced partner, it can be difficult to achieve the benefits.
Organisations embracing AI need transparency as to what is being modelled, and conversely, the AI algorithms must consider what the users within those businesses wish to accomplish. For best results, a purpose-built AI that addresses the challenges directly is necessary. The integration of purpose-built AI doesn't mean ditching Customer Relationship Management (CRM) data; instead, it involves transforming it into useful information that improves decision-making and predictability.
Breaking the silos – fusing AI and CRM
A true AI-fuelled CRM goes beyond simple automation. To provide real benefit, AI must aggregate data from multiple different sources — including in house-sales, marketing, and service tools. It needs to break down organisational silos to identify patterns in interactions and offer deeper customer insights.
Some feel they don't necessarily have enough primary data to build effective predictive models. There are vast amounts of organisational data generated around a single customer or prospect. The trick is to leverage a CRM that understands and captures all of these interactions in a format that can fuel AI initiatives. By breaking down the silos between business units and integrating all of the valuable data that they hold, organisations will be able to benefit from the most advanced predictive models.
This is often more challenging than it should be to implement. Business systems are typically good at providing a snapshot of an organisation on any given day, but they aren't usually as good at gathering historical information. This historical information is critical as it is what helps a business to understand both how it got to its current state and, more importantly, how to model the future for the greatest success.
There's also the problem of reliability. Data entered by users is suspect to begin with and it decays further over time. A well-founded AI data strategy will enrich and augment user-supplied data and facilitate automated data capture. These strategies will improve the resultant AI models, leading to better decision-making.
Finally, even when businesses are keen to collect data to improve the customer experience, they face challenges from evolving privacy laws globally. These regulations, including the EU GDPR and the California Consumer Protection Act (CCPA), impact how companies must gather consent from users with regards to how their data is going to be used.
Improving retention with a combination of the old and new
An organisation that has the complete picture of customers and leads, thanks to accessible data, can focus on leads that are most likely to convert, and proactively anticipate and mitigate signs of customer churn. They can leverage all their business intelligence to focus their future lead generation activities — optimising their sales and marketing pipelines.
AI vendors must focus on building trust with users, making their solutions intuitive, and being transparent about their uses and their limitations. Doing so will ensure that AI continues to evolve into the promised essential business tool, providing valuable insights and improved decision-making.
The technology is constantly evolving and maturing, and there is a myriad of potential opportunities. Blending CRM systems with AI technology will enable organisations to support end users in new and exciting ways, empowering them to improve satisfaction and drive customer retention.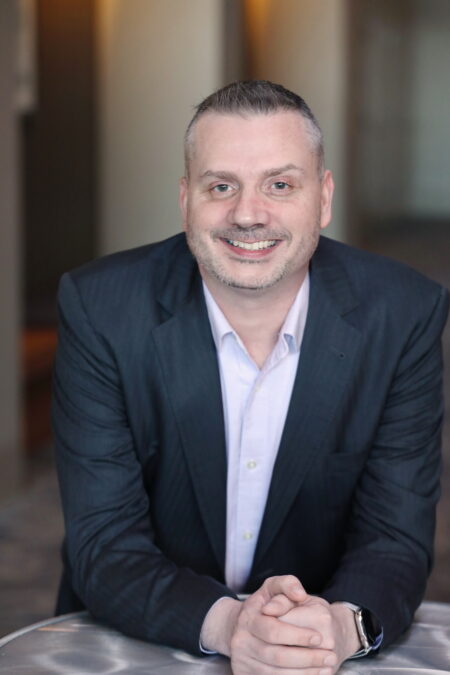 Related:
The value of DevEx: how starting with developers can boost customer experience — Gleb Polyakov, co-founder & CEO of Nylas, discusses how the experience of developers can help to drive customer loyalty and return-on-investment (ROI).
5G and AI use cases – how 5G lifts artificial intelligence — 5G will unleash the potential of AI, says Michael Baxter. But how will AI and 5G most affect our everyday business lives? What are 5G and AI use cases?