Allan, who previously spent almost three years as vice president, product strategy at Veeam, is expected to take on the leadership of the company's product strategy initiatives and vision, and will also take on the role of senior vice president, product strategy.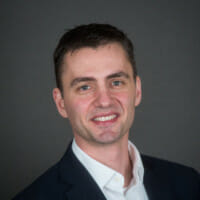 With 20 years' experience in the technology sector, he had previously spent three years as CTO of desktop virtualisation firm Desktone, as well as serving as director of security research at IBM.
"For the last decade, Veeam has dominated the market by delivering solutions that meet customer demands," said Allan. "Simplicity, flexibility and reliability are key to organisations across the globe, and Veeam's leadership position in this area is clear.
"Our portfolio allows customers to protect and manage their data no matter where it resides — whether in virtual, physical or cloud environments — but I am excited at what's yet to come, and I know that 2020 will bring a vast array of new innovations that ensure Veeam continues to cement its market dominance."
Moving to the cloud, digital transformation and prioritising zero trust security at Oktane19

Large organisations are adopting the cloud at an increasing rate. But what are the practicalities of moving to the cloud, how will this help with their digital transformation efforts and how will it help prioritise security. These pillars were explored on the second day of Oktane19. Read here
Veeam's decision to promote from within comes in an aim to grow into the hybrid cloud market.
Ratmir Timashev, co-founder and executive vice president sales and marketing at Veeam, said: "Danny has had a significant impact on Veeam's vision and strategic direction since joining the company in early 2017, and has been instrumental in cementing our market leadership.
"As customers look to drive business agility and leverage the power of their data, Veeam must continue to innovate, and under Danny's leadership, I know that we will accelerate our organisational growth as we move into Act Two."