As a tech founder, I don't think I've ever felt as energised as when I finally faced up to my failings on gender diversity. I'd say we're light years from where we should be still, but at least it feels like a nettle has been grasped.
Getting to where we are now has been hard and I've learnt a huge amount about myself, my company and the tech industry in general. I'm no Sage and shouldn't be venerated in any way. But as someone who sees far too many other founders like me in the tech ecosystem,
my perspective may be helpful to some.
Diversity really does matter
You'd think we'd all take this as a given, right? But as a white, male co-founder who pivoted a business I think the importance of diversity somehow got lost. The first incarnation of our company was successfully growing in our two bases — London and Tel Aviv — and as such, we had a tech team in Israel led by my co-founder and CTO and a sales and marketing team in London led by me.
We had a decent amount of diversity and a fantastic culture. But when we pivoted, we had no product to sell and had to close our London sales office. Our reality became a white, male tech team searching for product market fit again. In the race to deliver on that
front, we lost sight of everything else – and didn't appreciate that the void and lack of diverse thought was holding us back.
Excuses should not be tolerated
I've been guilty here in the past. Even the first point above may sound like an excuse – "I
did have a diverse team once and then things changed and it's not my fault blah blah".
I'm not allowing myself that anymore and nor should any tech founder. A team of developers doesn't have to be male – or white. "No really, what a revelation!" I hear you say.
Well, if you spend enough time in tech founder circles or with CTOs, what you do
hear is that there are so few good female candidates there's no point extending the search beyond the ones that present themselves via your existing network and employees. It's the bullshit we've all allowed ourselves to believe.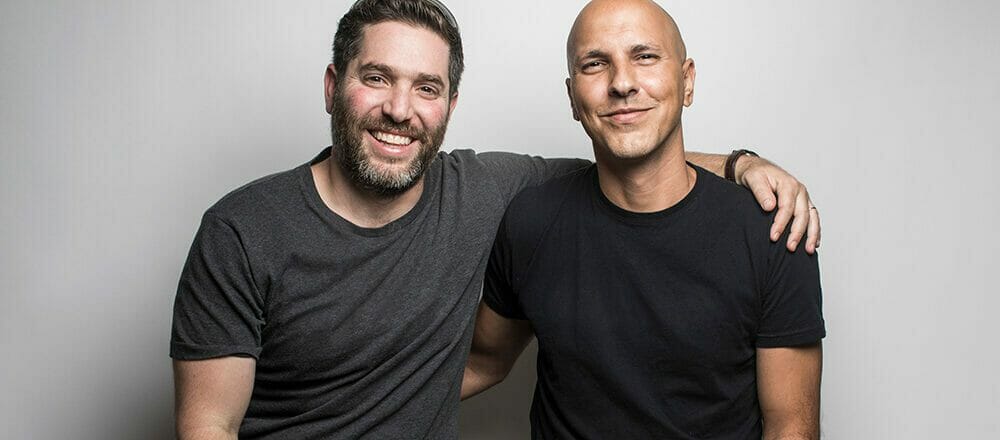 There are experienced female developers
Of course there are talented people of any gender, race or ability. But I had to learn this lesson the hard way and directly oppose the naysayers, without really knowing if my conviction could be backed up with results. Every person hired by our tech team until this year had been another white man.
We are nowhere near where I want us to be and wouldn't expect anyone to pat us on the back, but we now have some fantastic female developers on board. And not only are they doing a great job, but they've altered the dynamic of the team, which brings me back to the first point. Emphasising diversity in your hiring isn't at the expense of productivity and brings new perspectives, experiences, and product insight that you don't get from identikit developers.
Nominations are now open for the 2022 Women in IT Awards – one of the largest technology diversity awards programme in the world

Over the last 18 months, we've seen some incredible dedication, transformations, and innovation from professionals and organisations alike – especially in the tech sector. And our 2022 Awards, now in its eighth year, aims to highlight the growth, continuity and results of these incredible women, allies, and organisations.

View the categories and nominate yourself or a colleague/peer who deserves to be recognised and celebrated.
Undoing gender homogeneity is tough
Don't fool yourself into believing you can solve this one in a couple of years. I sometimes muse the biggest mistake I made was not searching for a female co-founder to join the two of us. It might have altered our approach for the better. Unconscious bias lurks insidiously within us all. So when you have two white, male – and yes, approaching middle-aged — co-founders, who are they more likely to hire? People who are the polar opposite? Unlikely.
And once you head down that path you find that every one of your recruits who becomes a team manager also unconsciously finds a deeper, instantaneous connection with someone like them. Ok, that doesn't mean it can't and won't happen, but I've seen enough tech teams to know a law of averages applies. And this becomes a perpetual problem if not addressed early — with C-Suites of scaleups often resembling an ageing Frat House. Reversing that requires you as founder to actually point out the patently obvious.
Letting tech sprints govern recruitment holds you back
Don't allow yourself the excuse that tech sprint reviews are more important than your long-term future. Yes, if you've got investors, they want to see fast progress on product development and love a deck with a team slide full of Masters degrees from good institutions.
Super-smart developers are hard to find at the best of times, and expensive. After all, we're all in a results business. Get it wrong early and the tap of cash might not be turned on again when you need it most.
But your first hires are all-important and if you create the right environment for them, they will be the ones who grow with you and bring the next generation on board. I didn't provide the necessary counter-weight to the desire to snap up great candidates who could streamline sprint tasks. Hire slow, fire fast, as they say – apply that even if you're a startup.
Revisit your recruitment process
I'm no HR guru. And this was evident when we pivoted to become Edgify. We applied 'good practice' I'd say, but it wasn't 'best practice' and I've seen that since we brought an HR expert on board. First of all, no startup founder wants to pay recruitment fees. If you've got a decent network, you exhaust every avenue first and get creative with how you get the word out there – whether on socials or through partnerships with great sources of talent, such as academic institutions you've worked at or attended.
As mentioned, this can lead to finding candidates in your image. We compounded that by devising tests that appealed to us — such as identifying games such as Mortal Kombat and Monopoly – from their raw code. We didn't even consider this might alienate some candidates who didn't share the same interests. And our job ads, while not discriminatory, may have intimated that the culture we were building would not appeal to all.
Bring in an HR expert as soon as you can
Back to the previous points. Conserving cash where you can is part of the startup game. You spend where you can deliver growth – such as focusing on tech and marketing. You don't waste money on 'functions' – things that by-and-large apply a cut-out-and-keep process, such as accounting and HR. As you grow that changes and don't leave it as long as I did to get an HR expert — especially if you can see your tech team has grown into an homogenous blob (and by the way, I do love all our early hires dearly too).
Our HR manager has brought an entirely new perspective, creative practices and processes that have helped us to widen the pool of candidates we interview – and, male, female, if they identify in another way, or bring physical, cultural or social differences, not put them off with Mortal Kombat tests or solely alcohol and adrenaline-fuelled activities such as paintballing. By revisiting every aspect of the hiring process we now advertise roles in a way that helps to make us stand out as an inclusive employer. While
the big tech brands are still our biggest rivals when it comes to recruiting the best female students in maths, IT and engineering — as they try to address their own diversity issues – our direction of travel pleases me.
We're far from being an exemplar of diversity, equity and inclusion yet. But taking the initial step of admitting you have a problem is often the hardest. My name is Ofri Ben-Porat and I have a DE&I problem.
Written by Ofri Ben-Porat, CEO and Co-Founder, Edgify