Following 18 months of a COVID-19 pandemic, lockdowns, delays with the vaccine rollout and regulatory changes, WIT Summit Canada facilitated the sharing of solutions for recovery from across various sectors, while promoting the importance of diversity, equity and inclusion in tech.
Delivered in partnership with event sponsors Avison Young, Red Hat, HSBC, Splunk and Pythian, the virtual event featured an array of morning panel sessions, followed by masterclasses covering networking, promoting diversity, and employee experience.
The event was hosted by Sara Jost, business development manager at Red Hat, and Vanessa Vakharia, founder and CEO of The Math Guru, who started with some opening thoughts explaining the importance of events such as the Women in IT Summit & Awards Series.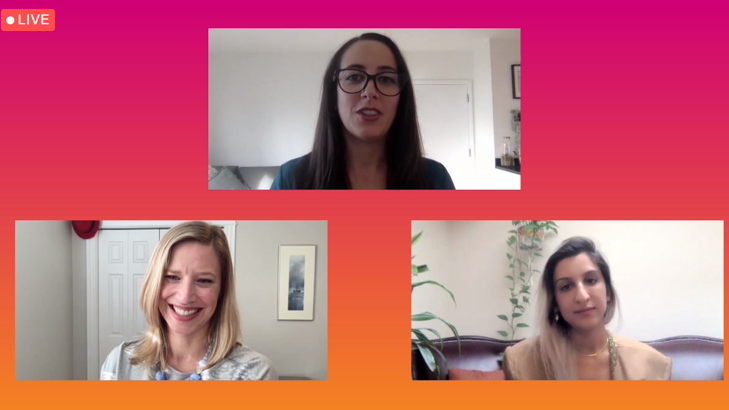 Jost reflected on her career to date, which consists of a background in nursing, and a tenure as global healthcare lead at Blackberry before joining Red Hat, demonstrating that experience with coding isn't a prerequisite for a career in tech. She commented: ""Meeting a new person or hearing a new idea can be life changing."
Vakharia, meanwhile, was told by teachers that "there's no such thing as a math person" when in school, which has motivated her to get people from all backgrounds involved in the discipline.
The top reasons why a lack of diversity in tech remains a problem

This article will explore why a lack of diversity in tech remains a problem for organisations, despite efforts being made to mitigate this. Read here
From digital leadership to hybrid leadership
As employees start returning to the office to work, and organisations adopt a hybrid working approach combining in-person and virtual elements, business and tech leaders need to be prepared.
The keynote panel at WIT Summit Canada explored how leaders can best engage with staff and ensure organisation-wide success with a hybrid model. Moderated by Nasheen Liu, partner and senior vice-president of CIO program strategy at The IT Media Group, the discussion featured insights from: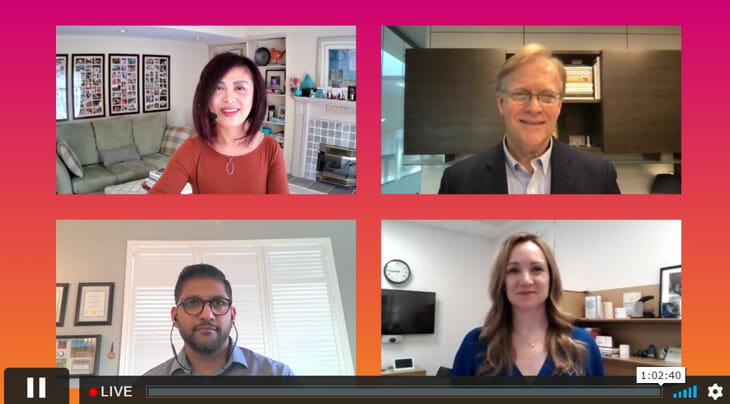 Firstly, the panel explored how to effectively lead the organisation when all of the answers may not be present. "We don't know all the answers all the time, and a true mark of leadership is providing good direction based on what we do know, and being willing to change direction when needed," said Allen, drawing from the observation that change management is required to succeed going forward.
"Resilience is key to being successful as we move forward, and part of resilience is risk," commented Comacchio. "With risk and resilience, there is a direction to everything. You frame things, break it down with the team, talk to your team, work fast and be agile. You need to be collaborative and share risk more openly."
Solomon, meanwhile, believes that a shift in leadership needs more emphasis on asking more questions when talking to staff, while embracing the concept of multiple paths towards the destination, and the need to make the right choice.
"Honesty is the best policy," he said. "This will drive collaboration, and is a fundamental foundation for feedback loops. Leaders also need to deactivate the perfectionist aspect, and promote wellness."
Promoting an equitable workforce
When it comes to promoting a equitable workforce that suits the needs of each individual, allowing them to perform at their best and help to drive value, Liu commented: "Absence of physical presence shouldn't be a deterrent."
In line with the need to eradicate the principle of 'out of sight, out of mind', Comacchio suggested rethinking how leaders frame the concept of 'working from home': "We can refer to this as 'work from away' rather than 'work from home'."
Teknion's CIO also discussed the need to build leadership skills that suit both digital and hybrid ways of working: "Both digital and hybrid skills revolve around managing outcomes, and involve new forms of communications.
"Leaders must create digital collisions, consider sending messages to the community, and leave moments in the schedule for communication."
Solomon added: "During the pandemic, productivity has increased, but individuals are taking on additional responsibilities. This needs to be recognised, whether through performance assessment or other ways."
The CIO role in 2022
The keynote panel discussion then veered onto the topic of how the CIO role could evolve in 2022, to continue to meet the evolving needs of organisations.
Allen believes that this will entail considering hybrid work styles that go beyond tech: "Every business is enabled by tech, and leaders will continue to build deep partnerships and understand challenges using tech. I believe the CIO will be closer to active problem solving."
Solomon, meanwhile, said that CIOs will need to prioritise an outcomes-based approach, as opposed to managing the working routine of each employee: "The digital world has introduced multiple tools and platforms, and the CIO role will be more about increasing adoption.
"As tech gatekeepers, we need to look at productivity, and ensure that staff feel that their jobs are safe at the start of transformations."
In closing, Liu provided two key takeaways for business and tech leaders: "Leaders must drive an outcomes-based culture; and they must address equity — this means giving each employee what they need, rather than giving every employee the same tools. Without this there is no true diversity."
Nominations are now open for the 2022 Women in IT Awards – one of the largest technology diversity awards programme in the world

Over the last 18 months, we've seen some incredible dedication, transformations, and innovation from professionals and organisations alike – especially in the tech sector. And our 2022 Awards, now in its eighth year, aims to highlight the growth, continuity and results of these incredible women, allies, and organisations.

View the categories and nominate yourself or a colleague/peer who deserves to be recognised and celebrated.
Driving digital-first and customer-centric agendas
Next in the summit was a panel discussion exploring how to effectively drive digital-first and customer-centric agendas across the organisation. This is widely regarded as the next step for business and tech leaders, once the culture has been established and agreed upon.
Moderated by Paul Lewis, CTO of Pythian, this discussion featured insights from the following participants: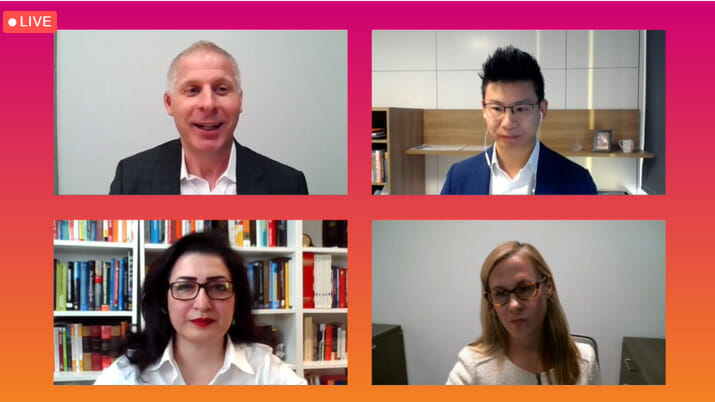 Opening the session, Lewis said: "A digital-first strategy involves underlying innovation, and evolving customer experience.
"A tech change is needed, and there's an expectation to deliver highly mobile, social and interactive experience for customers, while achieving a balance between more and better."
The panelists then delved into their respective digital transformation strategies. Coming from an energy sector perspective, Wong identified the three key considerations made when undergoing the organic approach taken by Secure Energy: "Firstly, we empowered our staff to get out into the business and find out how we make money; secondly, we supported businesses, and encouraged staff to observe how we do our work, and redefine that; and thirdly, while there's always something off the shelf, we needed to determine whether additions were fit for purpose and useful."
Bisheban, meanwhile, oversaw a strategy that dealt with growth and customer service simultaneously, while considering the needs of the staff as well as consumers. She explained: "We stick to the simple principle of people, process and tech journey. This won't ever be 100% finished, so I don't believe that digital transformation can be successful if process and people aren't considered.
"Many organisations place all of their focus on customer experience, and many end up with bad results due to the lives of team members being made more difficult. This included us, but both the experience of guests, and that of team members, are acknowledged."
Avison Young, meanwhile, has been achieving digital transformation in the real estate space by putting client data ahead of real estate data. Rosenak explained: "For KFC, for example we've been thinking about where customers are located, and where the workforce is located, and aggregating and analysing this data, before layering real estate data on top of it.
"Real estate digital transformation is still in its beginning stages, but it's exciting as there's so much we don't know yet, and we're working hard to figure this out."
Embracing customer-centricity
When it comes to establishing a customer-centric agenda post-pandemic, Rosenak believes that in real estate, there are two types of clients to consider: "One type is the investor client, who is looking to increase portfolio value. Then there are the occupiers, who are looking for the best place to base their business and people.
"The needs of both are similar from our perspective. It goes back to the common saying of 'Location, location, location'."
Bisheban, meanwhile, spoke about the concept of organisations such as KFC having "a million bosses", as well as dealing with internal teams: "We are lucky in that everyone is our customer, and there are different levels of stakeholders that we call customers.
"The principle for keeping them happy, is they need to get the easiest way of completing the transaction, and using the platform."
When it comes to achieving optimal customer service in the energy sector, Wong said that the manner in which tech is deployed, and how customers are trained to use the tech, is vital in getting to the bottom of customer needs: "Success, for us, means that when the customer walks away from the interaction, their capabilities have been elevated, regardless of the platform."
Considering ESG
The panel also covered the importance of considering Environmental, Social, and Governance (ESG) in their tech strategies. Sustainability has been rising up the corporate agenda, and with COP26 coming up, this is likely to continue being a hot topic among businesses big and small.
"Customers are demanding more than just products and services," commented Lewis. "They're also looking to consider ecological contributions, and creating a better world."
KFC Canada CTO Bisheban explained the need to consider ESG: "We really need to think about the footprints of our activities, and and I feel very honoured to be part of a company that cares about this.
"By 2025, all packaging will be home compostable, and we'll need the right partner to help us achieve this."
Secure Energy, meanwhile, has been creating an ESG ID for its users. "Everyone can put this in, and start thinking about water and energy usage," said Wong. "From ideas come projects, not from the top, but through a collective mission to move the needle."
With real estate being "intrinsically linked" to ESG efforts, many organisations, according to Rosenak, have helped to measure effects and be more green.
"This is central to everything we do, and to how we consult with clients and internal operations, and it needs to be in every industry," the Avison Young regional director concluded.
Please find further coverage of the recent WIT Summit Canada here.