On January 29th 2020, Information Age will host the sixth edition of the Women in IT Awards London, the flagship event of the largest technology diversity series in the world, in association with AWS at Grosvenor House Hotel, Mayfair.
"We continue to be extremely committed to helping tackle the shocking gender gap in technology," said Nick Ismail, content editor at Bonhill Group plc, publisher of Information Age. "Those of us who work in the industry know how vibrant and exciting it is, and we all have a responsibility to ensure it is a diverse environment for everyone.
"We are delighted with how the Women in IT Awards has grown in its influence as a platform for identifying much-needed female role models, and are very excited to host the sixth edition of our awards in London, where it all started.
"The lack of gender diversity in the tech sector is a global issue and one that must be addressed. We believe the Women in IT Awards helps raise further awareness of the problem, but also — and more importantly — sparks conversations that lead to actions to close the gender gap, while celebrating the amazing achievements of women in technology.
"I would like to congratulate all those who made it onto the shortlists of the Women in IT Awards London."
Information Age would also like to thank our premium sponsors — Alix Partners, BMC Software, Frank Recruitment Group, J.P. Morgan, Lloyds Banking Group, Salesforce and Yoox Net-a-Porter Group — our award sponsors — Accenture Security, BP, DAZN, FireEye, Just Eat, Google Cloud, New Relic, Red Hat, Rolls Royce, Sailpoint, UiPath and Veritas — and our event partners — Direct Line Group, HSBC and Oracle.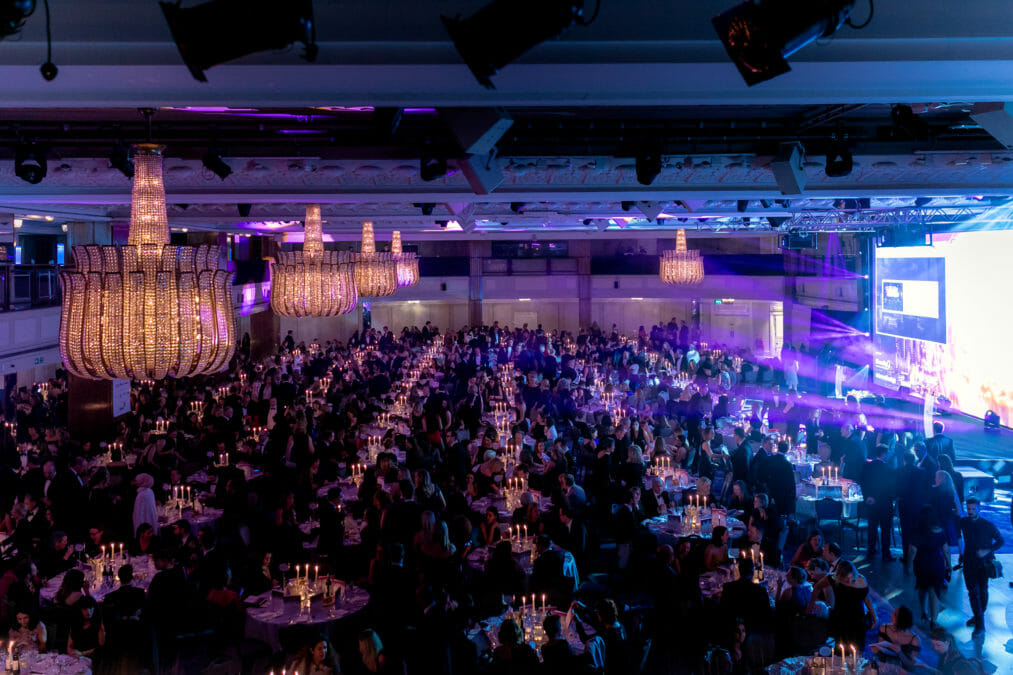 Ahead of the awards, which aims to celebrate the achievements of women in technology, while identifying new role models and promoting further dialogue around diversity among industry influencers, Information Age has begun profiling those shortlisted in various categories.
---
The overall winner will be announced at the Women in IT Awards ceremony on the 29 January 2020 at Grosvenor House Hotel, London.
To view the whole shortlist and book tickets, visit the event website
---
 CIO of the Year shortlist
1. Amanda Hamilton, Chief Information Officer, City & County Healthcare Group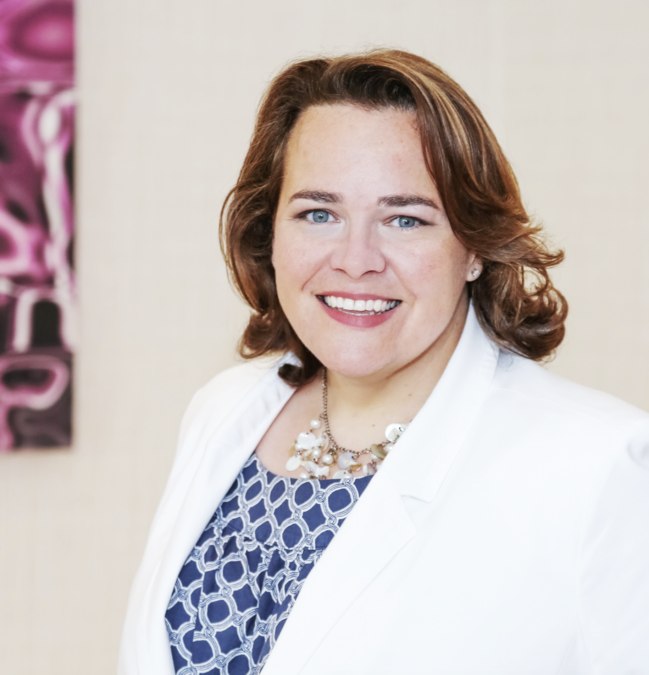 The funding pressures on the social care sector are well-documented, and it takes a special type of leader to drive innovation in this industry. Amanda Hamilton, as CIO, stands up to this challenge.
Her leadership, creativity and tenacity have addressed the largest challenges the sector faces, whether it's recruiting skilled care workers, maintaining high levels of quality care or understanding how to integrate with wider health services — her department delivers.
Amanda understands the mission; provide safe, quality home care to the nation's most vulnerable people. From this, she challenged her teams to establish an effective way to standardise the level of quality across the business and retain skilled workers.
The result is a digital platform that automates processes and digitises key data in the business. Moving away from paper based processes, the team unlocked data and integrated with local care systems. All with the view of improving the working life of operational teams.
The platform drives efficiency, best practice, quality improvements and regulatory compliance. Most importantly, it delivers better outcomes for patients. City & County Healthcare Group now monitors more than 12,000 medication records in real time, and the platform captures more than 3,000 distinct data points.
This data rich environment means the company can deliver the best possible care to its customers, and it is the first in its peer group to generate automated risk ratings for patients and to provide decision support for care workers — creating efficiencies worth £1.7 million p.a., with an improving cash flow of £4 million.
Quality audits show an in increase in positive ratings and customer demand is high, with a waiting list eager for deployment. The programme also drove a 67% improvement in job satisfaction by reducing administrative burden and simplified care processes contribute directly to staff retention.
Amanda gathered operational support, board level funding, and sought-out partnerships with customer advocates. She leads from a view of technology, but is successful by understanding other people's perspectives to drive the change. Proving Amanda's commitment to excellence, she has recently secured a £7.1 million investment to deploy and continue development of the solution.
On top of all that, as an openly gay woman, Amanda also considers it important to give visibility to diversity. She's grown her team from zero on day one to 37% female representation today. She promotes from within, offering women in non-technical roles an opportunity to begin an IT career. And, her open management structure encourages women to explore technology as a profession.
2. Chris Fielding, Chief Information Officer, Sungard Availability Services (Sungard AS)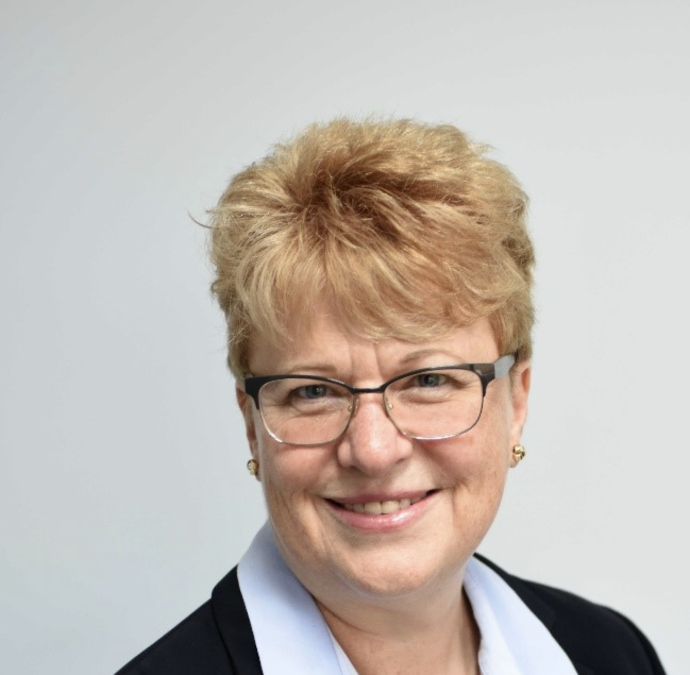 Chris Fielding has turned Sungard AS' drive for innovation inward, leading a shift toward DevOps and Software-as-a-Service (SaaS) solutions.
In the past year she has introduced even more efficiencies through the implementation of business intelligence tools that have freed up resources and made Sungard AS a nimbler organisation.
Traditionally, IT has handled end-user data requests, generating a spreadsheet or compiling the data into a report. If any subsequent questions arise after they analyse the data, the end-user would have to return to IT with those questions and additional requests for data.
In particular, Chris's analytics team had worked closely with the Sungard AS operations team to find a more efficient approach to producing their monthly analytics reports. These reports allow Sungard AS to spot and address recurring issues and potentially prevent them instead of simply reacting to them. But the reports were also a drain on the business team's time and resources, requiring a team of eight to 10 people to pull, transform and manipulate data to produce 160 slides of insights. The entire process took about two weeks every month, putting a strain on workload during reporting times, and delaying any action based on the data.
This was a prime opportunity for automation, and Chris seized it. She identified and led her team to implement new business analytics tools that completely automated data collection, enrichment and reporting. IT set out to give users the tools to mine data on their own. The team learned the different use cases — how the slides are prepared, what the source data is, how the data is transformed and aggregated – and created data models to fully support these needs.
The results were immediate.
The time drain on the business team practically vanished. Producing the monthly reporting slides went from a two-week slog to a few clicks in a dashboard.
The architecture supported the users to enhance the baseline dashboards and to become citizen data scientists, while improving visibility for leadership and driving more informed decision-making. IT is no longer inundated with report requests, and employees don't have to wait for a response from IT as the tools allow them to create their own analysis within the data model and share their insights and reports with their team. The process has been so successful that users have made new requests to Chris' team to support reporting that can be used in customer interactions. The business users now spend their time analysing the data instead of collecting it.
3. Helen Simmons, CIO Alternative Energy, M&A and Corporate Functions, BP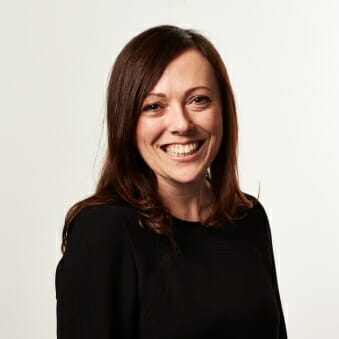 Helen Simmons is at the very heart of BP's digital ambition. She is driving significant change through technology, mindset and ways of working, and through a range of projects experimenting with a mix of mature and emerging technology: everything from AI, big data and analytics and wearables to drones and robots.
She is a key leader in Alternative Energy (AE), creating a service and customer-centric mindset across IT in BP, touching 2000+ employees. AE and the growth of BP's renewable energy portfolio is a fundamental part of BP's corporate strategy and identity as we embrace the dual challenge facing us all — the world's need for more energy with fewer emissions. Helen's remit as CIO is to bring innovation, a commercial mindset and competitive advantage through technology to the business.
Based out of London, the role is highly challenging given the global nature of teams and business partners. Her remit spans BP's wind energy business in North America, its biofuels business in Brazil, Lightsource BP (BP's solar joint venture) and other new ventures. Helen has been highly effective in building strong relationships and leading her teams, creating the right vision, environment and culture for them to be successful.
Delivering returns and laying foundations
Helen has defined and driven a digital strategy and roadmap around the key areas of highest near-term return while creating a robust, scalable foundation. One of those key areas is around asset maintenance and her team are currently delivering a digitised maintenance management system which will deliver huge efficiency and effectiveness benefits by predicting maintenance needs in advance. Once fully operational it's expected to yield around $9 million cost avoidance for the business (a conservative view) annually — an impactful return for a margin business.
Her teams are focused on driving direct, material BP-level impact — for example, in Brazil, where remote operations for biofuels is delivering both distinctive commercial performance (20% reduction in operational cost compared to previous year) and improved environmental impact.
4. Jules Donald, Chief Information Officer, Kent Police and Essex Police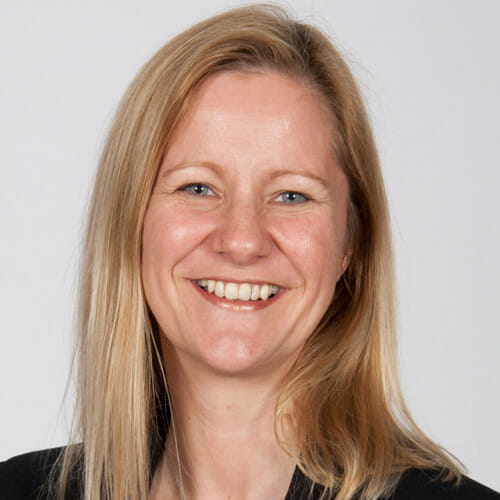 Jules Donald has been described as the most dynamic and influential women in Policing IT.
She has navigated the politics and economic pressures of two large Policing organisations, across a period of significant austerity demands, and with demanding (and changing) Chief Constables and PCCs.
IT Services started a collaboration journey in 2010, and in 2014 Jules inherited a dysfunctional and disillusioned department that had geographical divides, technical disagreements, visible personality clashes and where underinvestment left a core infrastructure crying out for a significant upgrade, and an IT department fighting fires due to the volume of critical IT incidents.
Jules tackled these issues in a professional and measured manner, building the leadership team, developing a Modernisation plan and gaining funding. The last 18 months has been the pivotal delivery stage, with massive changes to our ICT provision.
Kent Police and Essex Police are two of the largest regional police forces in the UK, with a combined workforce of c11,000 FTE and an annual NRE of approx. £580 million. Policing focus and energy is on protecting the public, victims and witnesses: it is a tough political climate to gain funding for backbone ICT infrastructure.
Jules built and communicated the forces'; IT strategy, annual business plan, a city map of the Kent and Essex Police's products, a health check and a modernisation programme. After setting the strategic direction she has empowered senior managers to implement a significant infrastructure investment programme, over £10 million awarded for ICT investment: reinforcing ICT efficiency and effectiveness, which helps meet the organisations strategic goals around equipping officers.
She consistently demonstrates a real commitment to the development of new, innovative solutions and has ensured that the forces' underlying infrastructure was modernised to allow them to use the latest technology, such as hyper-converged storage, Cisco ACI Fabric and Oracle Database Appliance.
Jules has truly led Kent & Essex Police into the Mobile First arena — delivering modern devices and cutting edge functionality to assist front line police officers perform their roles, keeping them out on the street.