On January 29th 2020, Information Age will host the sixth edition of the Women in IT Awards London, the flagship event of the largest technology diversity series in the world, in association with AWS at Grosvenor House Hotel, Mayfair.
"We continue to be extremely committed to helping tackle the shocking gender gap in technology," said Nick Ismail, content editor at Bonhill Group plc, publisher of Information Age. "Those of us who work in the industry know how vibrant and exciting it is, and we all have a responsibility to ensure it is a diverse environment for everyone.
"We are delighted with how the Women in IT Awards has grown in its influence as a platform for identifying much-needed female role models, and are very excited to host the sixth edition of our awards in London, where it all started.
"The lack of gender diversity in the tech sector is a global issue and one that must be addressed. We believe the Women in IT Awards helps raise further awareness of the problem, but also — and more importantly — sparks conversations that lead to actions to close the gender gap, while celebrating the amazing achievements of women in technology.
"I would like to congratulate all those who made it onto the shortlists of the Women in IT Awards London."
Information Age would also like to thank our premium sponsors — Alix Partners, BMC Software, Frank Recruitment Group, J.P. Morgan, Lloyds Banking Group, Salesforce and Yoox Net-a-Porter Group — our award sponsors — Accenture Security, BP, DAZN, FireEye, Just Eat, Google Cloud, New Relic, Red Hat, Rolls Royce, Sailpoint, UiPath and Veritas — and our event partners — Direct Line Group, HSBC and Oracle.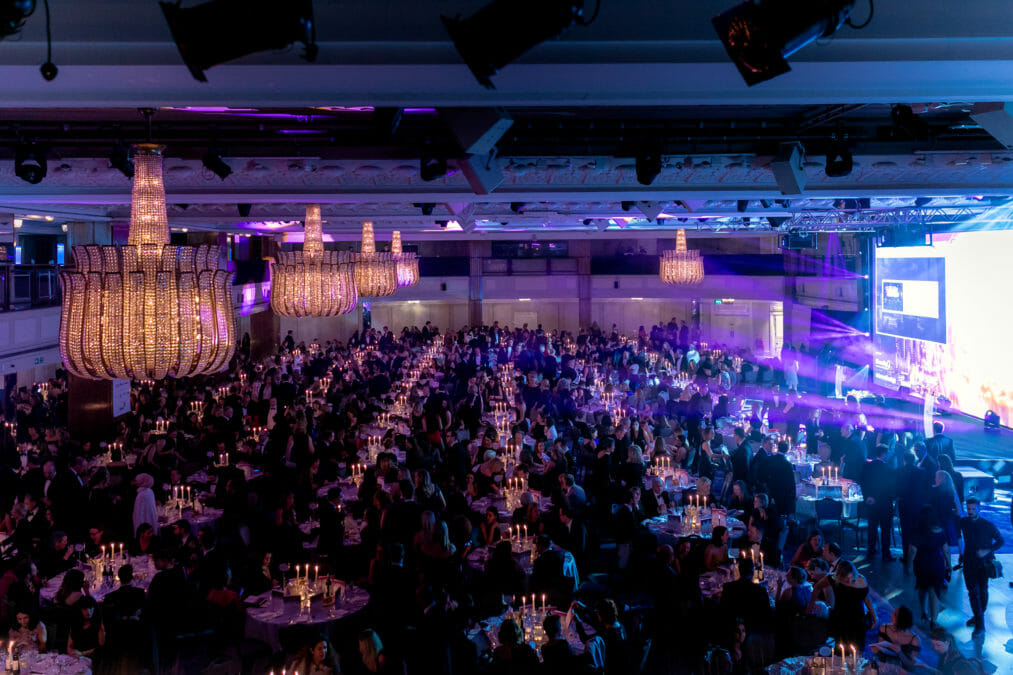 Ahead of the awards, which aims to celebrate the achievements of women in technology, while identifying new role models and promoting further dialogue around diversity among industry influencers, Information Age has begun profiling those shortlisted in various categories.
---
The overall winner will be announced at the Women in IT Awards ceremony on the 29 January 2020 at Grosvenor House Hotel, London.
To view the whole shortlist and book tickets, visit the event website
---
CTO of the Year shortlist
1. Miranda Pocock, Chief Technology Officer, Cloud Perspective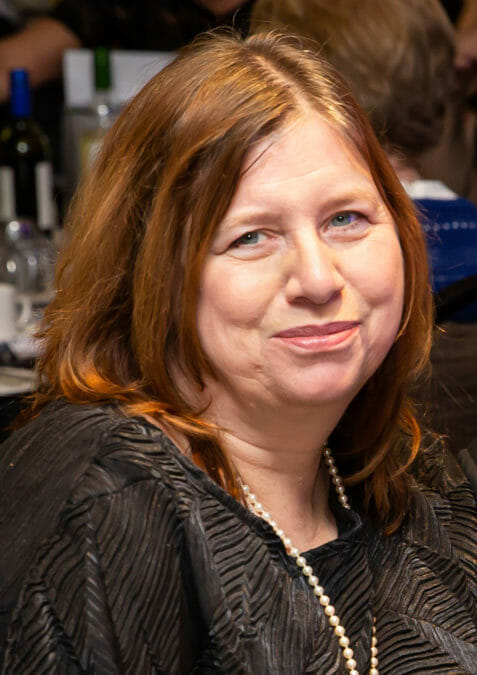 As CTO, Miranda has 33 years of experience in technology and within the last 18 months has grown the business, developed new innovative products and has delivered projects for 13 fortune 50 companies.
Miranda has been integral in growing the number and size of projects from the London Stock Exchange, with 10 or more projects planned for the next year. She has been at the forefront of the successful delivery of the $500k IT project with Honeywell International plc and she has spearheaded the promotion of Cloud Perspective products and solutions, creatively solving clients problems with data as opposed to just implementing standard solutions.
Miranda has worked, over recent months, with core partners Informatica and new client T Rowe Price, in Baltimore. This project has proven that Miranda not only develops new ideas and solutions but significantly improves business processes and drives results.
Another client of Miranda's is Aston Martin and an example of how Miranda consistently displays best practice to her team was in how she has managed, retained and grown this client.
Miranda introduced junior members of the team to the client as part of her mentoring and training program. She demonstrated how strong client relationships are core to a successful business model. She showed the team that communication is essential and by introducing her young team to this client has ensured that her team understand this and her client now has a core team that services and knows every aspect of their business.
2. Professor Niki Trigoni, Chief Technology Officer, Navenio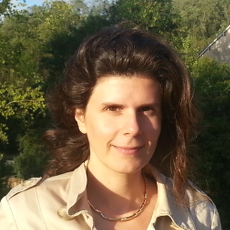 Professor Trigoni has an exemplary track record in both the academic and business world of IT and its applied science.
Professor Trigoni has been a long standing Professor of Computer Science at the University of Oxford where she spearheaded the successful Cyber Physical Systems Group. Her 14 years of experience and her passion for innovation in cyber physical systems has won several awards for her group's work on indoor and outdoor positioning including IPSN 2014, EWSN 2014, EWSN 2013, SENSYS 2010.
Professor Trigoni has also served as director of the Centre for Doctoral Training in Autonomous and Intelligent Machines and Systems in the last five years 2014-2019.
This year has seen Professor Trigoni reduce her University commitments to join Navenio as CTO. Professor Trigoni founded Navenio in 2015 following years of world leading research at the University of Oxford. Navenio works where GPS does not, using existing sensors in smartphones to provide indoor location solutions. The Navenio location-based technology is pioneering as it can locate people without the need for investment in new infrastructure or hardware. It is robust and accurate to within a few metres.
From day one, Professor Trigoni has been passionate about Navenio's innovative technology solutions being used for good. Although there were many commercial markets for its application, it was critical that Navenio's primary focus was a market whereby it could deliver positive real-world benefits for every user. For this reason, Navenio's ground-breaking technology is beginning to transform hospitals globally, improving their workforce efficiency by enabling healthcare teams to be in the right place, at the right time, to deliver the very best in patient care.
The results have been seismic; increasing productivity in UK hospitals with nearly double the amount of work being completed and 30% increased capacity on top of augmented workload. Not only that, there has been significant improvement in service levels; reducing waiting times and increasing patients' safety.
Professor Trigoni acts as a positive role model. Her work, dedication, enthusiasm and thought leadership proves the enormity of how woman can benefit the IT industry, what they can achieve and the opportunities available.
Being a majority shareholder, a board member and Navenio's CTO, Professor Trigoni has driven Navenio's formidable growth from start-up to scale-up, now managing over 75% of the company's resources. Moreover, Professor Trigoni advocates the employment of woman at Navenio who share her hunger of working in IT. Within Navenio's team of 60+, there are 22 different nationalities and more than 20% are woman – all of whom hold critical positions in senior management, system architecture and customer facing support.
3. Sarah Greasley, Chief Technology Officer, Direct Line Group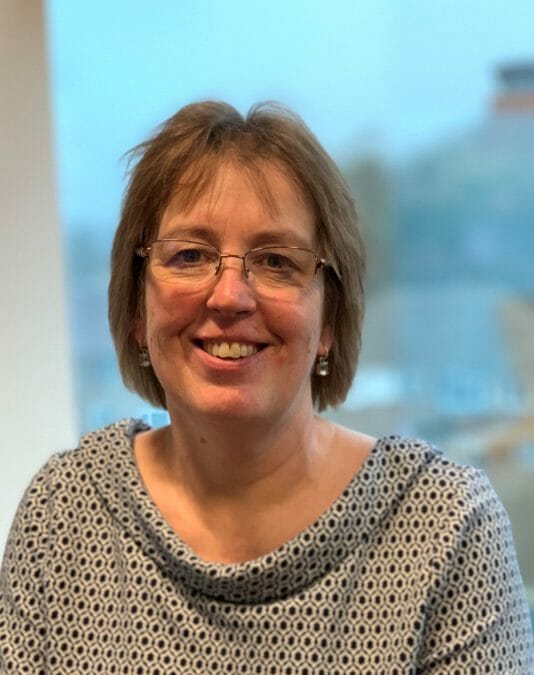 Sarah is an outstanding technical leader and advocate for innovation, agility, architecture and diversity at Direct Line Group (DLG). She was appointed as Chief Technology Officer three years ago, having held previous roles as a Technical Director and Distinguished Engineer.
In the past 18 months Sarah has:
Delivered the solution design for three very large transformation programmes:
1. Replacement of the core sales, servicing and claims systems of DLG, across all channels and across all brands (Direct Line, Churchill and Privilege) to deliver new agility to the organisation. This will enable DLG to deliver new features and pricing changes much faster, as well as to provide better digital experiences for customers and call centres.
Sarah stepped out of her CTO role to lead the solution design of this programme, driving key architectural decisions on the use of cloud, adoption of APIs, the use of cloud-native data and analytics technologies, DevOps automation and the implementation of five major market leading technology platforms.
Her leadership was critical in shaping the programme, which has recently gone live with the first motor product, setting the framework for ongoing delivery and aligning DLG and our partners around the core objectives.
2. Replacement and upgrade of the entire technology estate infrastructure, through the provision of new software-defined telephony & network capability, new desktops, Office 365 and new agile infrastructure platforms. This will deliver significant operational savings in 2020 and beyond.
Sarah led the definition of the architecture and the solution, driving automation, virtualisation and development of infra-ops pipelines. Her leadership was essential in ensuring that the solution was fit for purpose and future proofed for technologies such as video, unstructured data, IOT connectivity, AI and hybrid cloud.
3. Delivery of new finance capabilities incorporating solutions to support regulatory change, such as IFRS17 – with the aim of radically transforming the financial agility and actuarial capability of the organisation.
Sarah led the shaping of the end to end data-driven vision of the programme, ensuring that the solutions were integrated into a future multi-cloud architecture which will deliver not just for the programme but also support new cloud-based analytics.
4. Sonal Rattan, Co-founder and CTO, eXate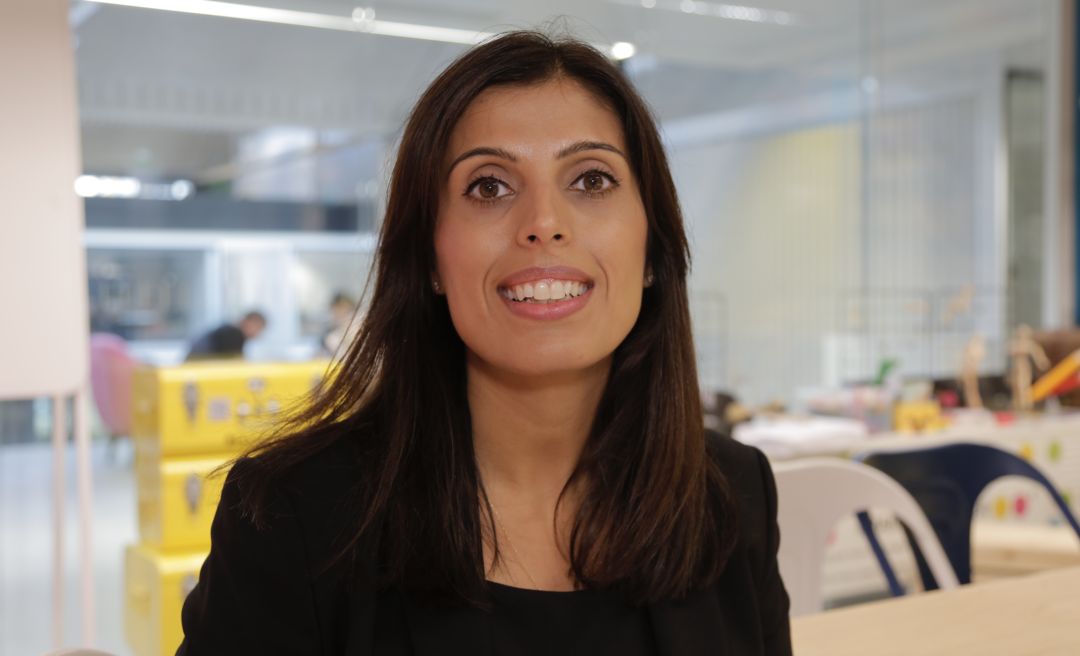 Sonal is the Co-founder and Chief Technology Officer of eXate, a multiple award-winning data privacy company.
In her role she is pioneering innovative solutions with various firms to apply automated controls around information sharing, in light of strict data privacy regulations and data localisation laws.
Previously, she held notable roles, including the Head of Digital Assets and the Head of EMEA RegTech at HSBC. Sonal has 18 years of development and IT leadership roles across a wide range of industries. I am published as part of the RegTech Book, was a finalist for the 2017 StartHer Awards, for Top Women Start-Up Founders, noted in the Women in Fintech powerlist for the last 2 years running and have two patents filed regarding Data Privacy technology solutions.
She is currently working to help businesses unlock the value of their data by enabling the journey to becoming a data-driven organisation by giving them the comfort that they can destroy data on demand, like a digital ink bomb. We primarily focus on ethics of data use and by leveraging of regulations such as GDPR we have made compliance a competitive advantage.
She is active in supporting other women in technology (well diversity in general) and worked with the Hive foundation to help women at early ideation stages of their business to give them constructive advice on how they can best approach getting funding to succeed.
5. Sue Forder, Chief Technology Officer for Cognitive Process Transformation UK and Ireland, IBM UK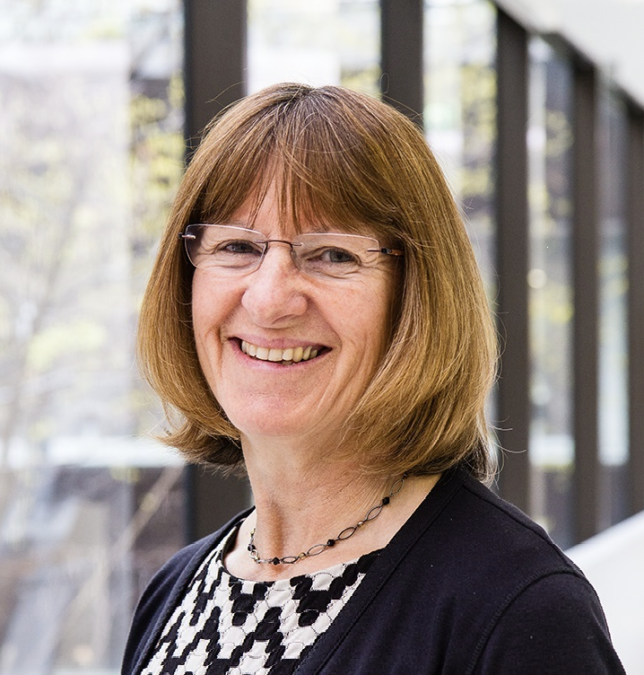 Sue has established herself as the "go-to" technical leader for data value transformation programmes.
She is passionate about data and has led the build of highly performance data warehouses earlier in her career to more recently big data Platforms.
At the heart of Sue's skills is a strong foundation expertise in enterprise information architectures and she has taken that base and added technical leadership in regulatory reporting, data privacy and data protection regulations.
She is now the Chief Technical Officer for the Cognitive Process Transformation Growth Platform in GBS UK and is leading the selling of the cognitive enterprise to clients from the front by leading bids and delivery, creating reference architectures and driving the talent and vitality of the technical community.
Her impact is wide ranging and deep and it has long lasting benefits for the client and IBM. For example, back in 2012 at an Insurance Company, she started off as the data architect working on the design for the delivery of a new finance transaction data store to support Solvency II, alongside other system integrators. Her insider knowledge and technical leadership resulted in a successful bid.
During her career Sue has worked across all sectors. Examples in recent years are leading an information architecture project at a Government Agency, leading a Data Migration strategy at a leading Hospital and developing a GDPR approach for a Brewery. Her most recent success was solutioning a major Finance Transformation programme for a major Insurer.
Alongside her client and CTO work, she is a strong and well-known female technical leader role model who is constantly being asked to give support and advice to all levels of technical consultants. Sue actively seeks out female graduates and female technical practitioners to mentor and does some informal mentoring outside of IBM. Over the years, Sue has taken part in activities in Schools and Universities such as a Girls Computer club, University careers events and has also presented to her old secondary school.