On January 29th 2020, Information Age will host the sixth edition of the Women in IT Awards London, the flagship event of the largest technology diversity series in the world, in association with AWS at Grosvenor House Hotel, Mayfair.
"We continue to be extremely committed to helping tackle the shocking gender gap in technology," said Nick Ismail, content editor at Bonhill Group plc, publisher of Information Age. "Those of us who work in the industry know how vibrant and exciting it is, and we all have a responsibility to ensure it is a diverse environment for everyone.
"We are delighted with how the Women in IT Awards has grown in its influence as a platform for identifying much-needed female role models, and are very excited to host the sixth edition of our awards in London, where it all started.
"The lack of gender diversity in the tech sector is a global issue and one that must be addressed. We believe the Women in IT Awards helps raise further awareness of the problem, but also — and more importantly — sparks conversations that lead to actions to close the gender gap, while celebrating the amazing achievements of women in technology.
"I would like to congratulate all those who made it onto the shortlists of the Women in IT Awards London."
Information Age would also like to thank our premium sponsors — Alix Partners, BMC Software, Frank Recruitment Group, J.P. Morgan, Lloyds Banking Group, Salesforce and Yoox Net-a-Porter Group — our award sponsors — Accenture Security, BP, DAZN, FireEye, Just Eat, Google Cloud, New Relic, Red Hat, Rolls Royce, Sailpoint, UiPath and Veritas — and our event partners — Direct Line Group, HSBC and Oracle.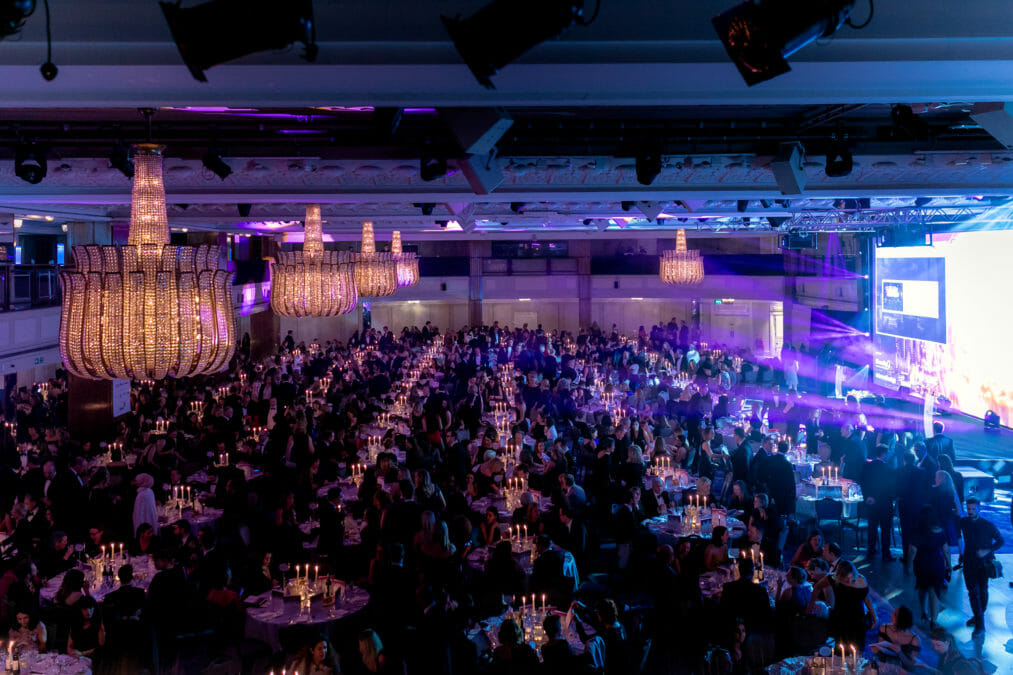 Ahead of the awards, which aims to celebrate the achievements of women in technology, while identifying new role models and promoting further dialogue around diversity among industry influencers, Information Age has begun profiling those shortlisted in various categories.
IT Team of the Year shortlist
1. Andrea Morgan, Client Executive, Worldline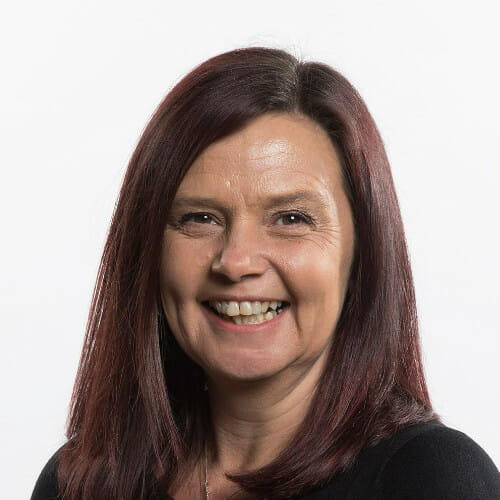 In her role at Worldline, Andrea is responsible for the delivery of all UK Rail Settlement and Apportionment Services to the Rail Delivery Group and it's stakeholders.
The service receives and processes circa 2 million rail ticket transactions per day and settles nearly £1 billion of revenue between rail operators every four weeks allowing the industry to see their earnings in close to real-time.
2. Claire Spalding, Head of Technology, YOOX NET-A-PORTER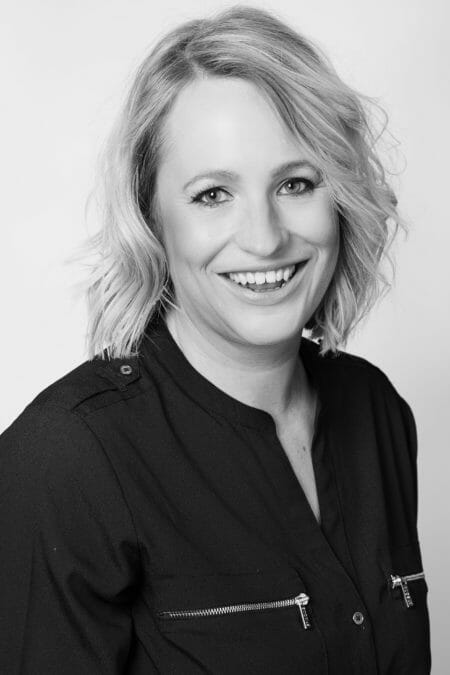 3. Jane Lamplough, Digital Tech Support Service Manager, DWP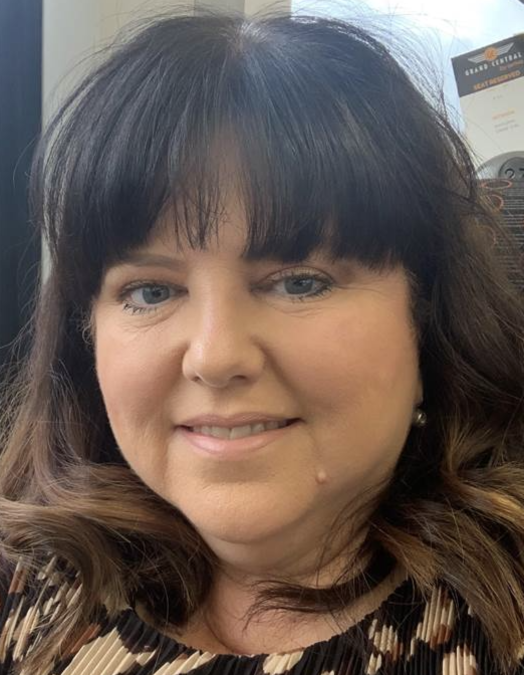 Jane has assumed many different positions over the last 18 months in order to flex her skills, leadership and above all else, her power to drive transformation projects for the good of the Department. However, one project has stood out.
In 2018, DWP decided to embark on the path of transforming its large, and dispersed, Tech Support organisation into one single national business. This fundamental shift would better position to deal with the changing demands on our organisation which included an imminent requirement to start physically deploy circa 90,000 refreshed desktops nationally. Our transformational project was to implement a single national approach, eliminating regional boundaries and associated constraints, across the following key areas:
• Delivery of Incident Management services.
• Delivery of Webchat services.
• Delivery of Service Request fulfilment services.
• Resource and Workflow Management (integrating a range of regional products/processes and requirements into one product/process).
• Performance Management.
• Knowledge Management.
• Impact and assessment of Change Initiatives.
• Delivery of CSI initiatives.
• Introduction of a Working Practice Manual.
• Quality
• Organisational Design.
Jane's driving force behind this project enabled and empowered the team to completely transform our large, dispersed national front-line IT support operation. During this process, maintaining exceptional customer satisfaction scores, significantly improved incident handling/resolution times and delivered a wide range of efficiencies across our business. This has also enabled us to commit to resourcing a 90,000 device national desktop refresh in challenging timescales without increasing headcount.
4. Julia Veall, IT Technical Manager, Vodafone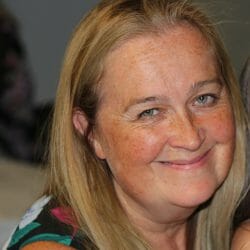 Starting the Vodafone UK IT Asset Management team from scratch in 2016 was a huge success and now, three years, later Julia has been asked to take this initiative to Vodafone's worldwide operating companies.
When assembling her team three years ago, Julia arranged for everyone in her team to undertake Six Sigma, focussing on what the team should be delivering to the organisation, from managing hardware and software lifecycles, to license consultancy, admin rights controls, through to cost management, optimisation and governance against internal and external controls. She realised that the existing team dynamic did not fit with the desire to create a Centre of Excellence for Vodafone and meet the demands of an ever-changing industry.
Today, the team is a benchmark in ITAM across Vodafone, with Julia being the first choice when it came to creating a Vodafone global ITAM Centre of Excellence. The financial success of this work within Vodafone UK has been £1 million in direct cost savings and a further £4 million in cost avoidance in one financial year, with the newly implemented optimised processes continuing to deliver financial efficiencies.
5. Julie Hollis, IT Solutions Manager, Davies Turner PLC
Led by solutions manager Julie Hollis, the IT team at Davies Turner has delivered tangible results thanks in no small part to its adoption of robotic process automation (RPA).
The Davies Turner IT team oversees all development for Davies Turner, as well as for the company's iseries platform that holds all of the business data and logic. Julie's team is also responsible for creating solutions on the Outsystems platform, in the .net frame work. In addition to development, her team provides support and maintenance, drawing on their collective business knowledge to fully understand and meet the business requirements and customer needs.
This year, the IT team helped Davies Turner to use RPA to minimise manual intervention in order tracking, allowing employees to better service their clientele. Prior to deploying RPA, teams would have to visit the relevant carrier's website and search their tracking systems for more information about the shipment whenever the company received a customer query about an order. If such information was unavailable, a phone call or email would be necessary and would create further delays. On average, it was taking 10 to 15 minutes to respond to order tracking requests.
By tapping into RPA, an automated and efficient stream of proactive communication is initiated with each order. When an order is dispatched from the company's warehouse, Davies Turner automatically sends an email to the client notifying them that their goods have left, listing the order details and providing a link where the client can track the order in real time. And if a customer gets in touch to ask about the status of his or her order, the operations team simply has to bring up the order record in the WMS, rather than visiting a website or contacting a carrier. Staff can quickly access real-time information and provide excellent customer service.
6. Julie King, Head Of Technology Business Applications, Virgin Trains
7. Juliette French, Core Platforms Lead, Lloyds Banking Group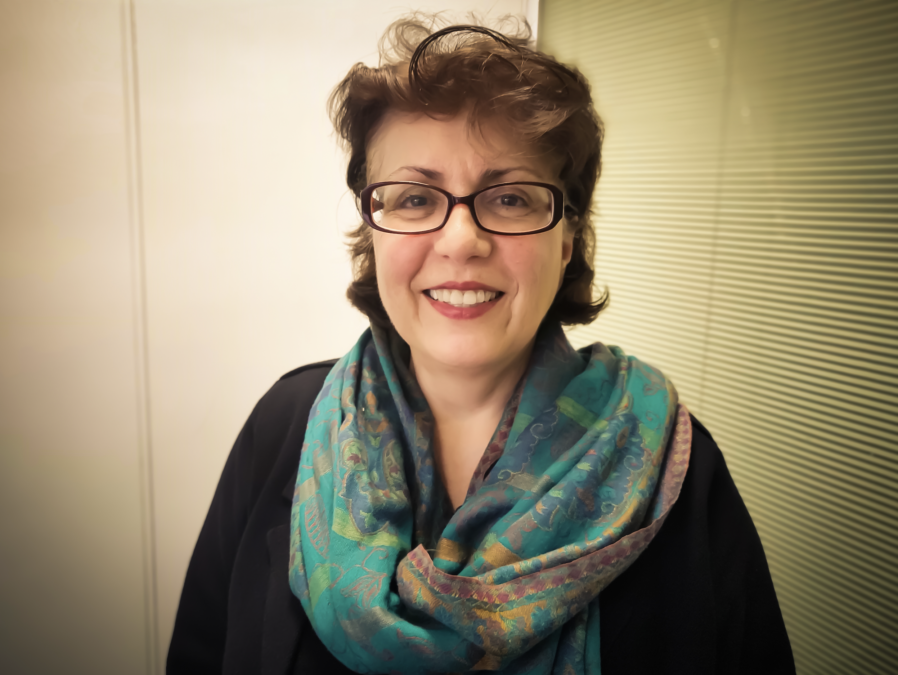 Juliette heads the Group Transformation Engineering Core Platform Team in Lloyds Banking Group.
8. Martha Barrett, Snr Project Manager, Unite Students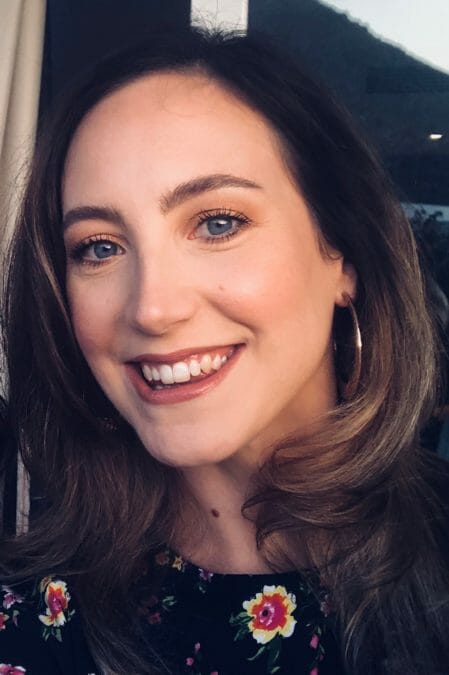 Martha Barrett and her team IT Team were nominated for their outstanding drive and determination to deliver a new cloud based HR & Payroll system into Unite Students, bringing Unite Students into the 21st Century and preparing them for the future.
This team, led by Martha moved from the old to the new in the right way. According to their nominator, they listened and understood when required; they pushed hard when needs must, but always with dignity and a smile (often due to the dark humour within in the delivery team). Martha's clear, concise and measured style of leadership created a calm confidence to the entire delivery, even when underneath the water the legs were furiously paddling.
This team of strong, independent women had many challenges along the way; a fundamental change in the operating model of HR, numerous Senior Stakeholders (and Sponsors) dropping in and out, a challenging product. Even with this adversity, the team came together as one to deliver an outstanding project, for which the benefits of will be reaped for many years, even if right now people do not realise it yet.
9. Rachel Hopkins, Head of IT, Arrow Global plc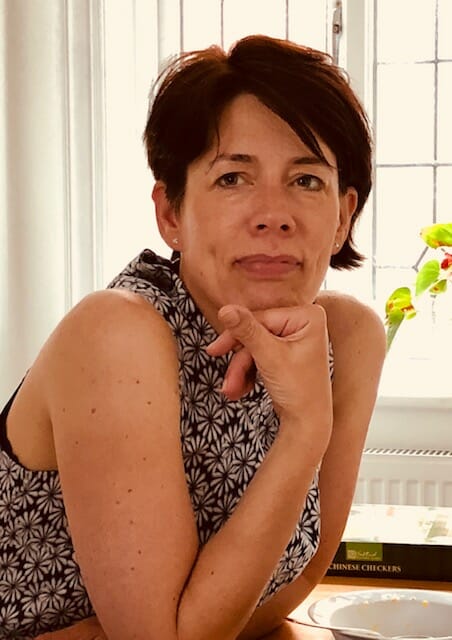 Rachel Hopkins joined Arrow Global in May 2018 as 'Head of IT' and her immediate challenge was to build out an expanded IT capability in Manchester (as a result of a site closure that was already in train). This led to a significant recruitment campaign in Manchester and the creation of new team. As a result, the numbers of women in leadership roles in the department has increased by 50%. Now, 16 months on, here are some of the team's accomplishments:
1. 52% reduction in critical and high severity incidents (i.e. P1 and P2);
2. Staff engagement results for IT & Change have shown an overall improvement of 25% between Dec 2017 and Dec 2018;
3. IT staff attrition rates have reduced from 2.44% (2018) to 0.88% (YTD 2019); and
4. Service Desk Customer Satisfaction rates have, for the last 12 months, consistently produced average satisfaction rates of 74% Very Good and 17% Good.
Examples of initiatives launched in the department, which have been aimed at improving engagement within the IT team include:
1. Quarterly Team Away Days, organised by Carrie Thompson (Application Support Manager) with action-packed agendas, including topics like Block-chain, Customer Service training, and Agile techniques, providing opportunities for team building and socialising.
2. The inauguration of the annual Arrow Hackathon event which included 23 entries across the UK & Ireland.
3. Greater attendance by IT colleagues at networking and technology events including an 'International Women's Day' event hosted by Sopra Steria, in which Rachel Hopkins appeared as a panelist and Carrie Thompson was a guest.
10. Svetlana Tarnagurskaja, Head of Delivery, BJSS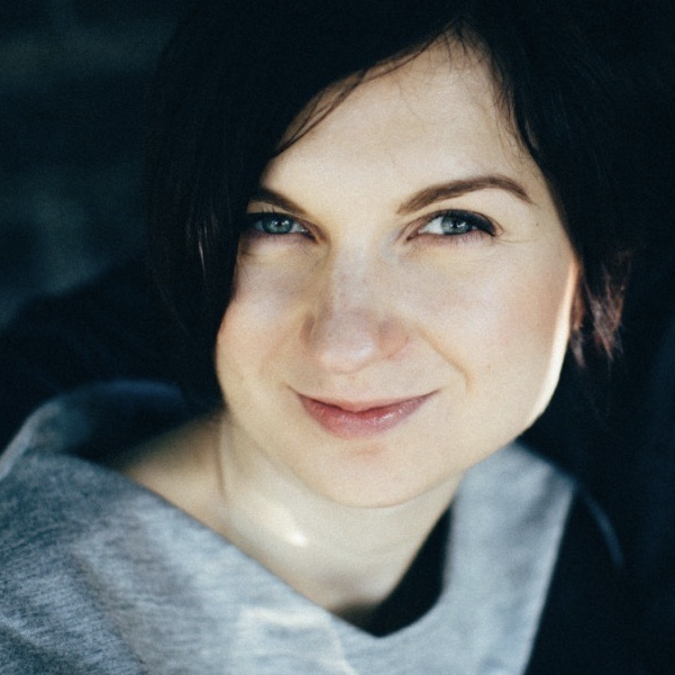 BP, the world's sixth-largest oil and gas company, is facing disruption. With sales of all-electric vehicles up 70%, and continuing to grow, there is a reduced consumer demand for fossil fuels – BP's primary source of income.
Additionally, governments from around the world have legislated to ban the sale of new petrol and diesel cars over the next 30 years, further reducing the demand for BP's traditional product.
To arrest this trend, and to secure an immediate foothold in the electric vehicle growing market, in 2018 BP acquired the electric vehicle (EV) power specialist, Chargemaster.
Chargemaster was the market leader for public and home charging units but had not kept pace with its competition in terms of its digital offerings. This resulted in a 42% drop out rate from Chargemaster's sales funnel.
Additionally, when the UK Government announced changes to its Electric Vehicle Homecharge Scheme (EVHS), Chargemaster's home charging portfolio became non-compliant.
This non-compliance was rapidly reducing the attractiveness of Chargemaster products because within six months Chargemaster consumers would become ineligible to claim their £500 EVHS incentive.
Enter the BJSS team.
Chargemaster needed to transform quickly. For consumers to qualify for an EVHS grant, the charging units had to be 'smart' and remotely accessible. Both features were lacking in the Chargemaster offering.
Tasked with rapidly improving the company's digital portfolio, BP's digital solutions product manager, Ghlas Ferguson, engaged, BJSS, the UK's largest privately-owned IT and business consultancy. This team was led by Svetlana Tarnagurskaja, an experienced professional who had just completed the delivery of Europe's largest insurance technology programme.
Accompanying Svetlana was an all-female strategy team made up of a business consultant, strategy consultant, service designer and UI/UX designer. A separate gender-balanced technical implementation team supported the technical delivery.
With the improvements that this all-female strategy team made to the Chargemaster product, BP anticipates that they will achieve a 630% annual growth rate and become the UK's market leader in EV charging within four years.