The winners of the second annual Women in IT Awards New York have been revealed at a gala ceremony at the Cipriani 42nd st.
The awards, organised by Information Age, serve to showcase the achievements and innovation of women in technology and identify new role models in a sector where female representation stands at only 19%.
The awards were hosted by Eva Saha, the well-known TV personality, who revealed 20 winners chosen from over 500 nominations.
Niki Dowdall, MD of Events at Bonhill Group Plc, opened the event by issuing a rallying cry to the tech industry.
"Women are still underrepresented in the tech industry, but collectively we can make a difference to inspire and promote one another, and that is why these events are so important. We can all passionately agree that celebrating the talent in the creates a buzz that will spill over into positive effects for all women in tech. The stories and stand out achievements we have heard of today serve the dual purpose of both honouring individuals and inspiring an industry."
The keynote address was delivered by Caryl Stern, president and CEO of UNICEF USA, who said:
"UNICEF is committed to ensuring that the world's most vulnerable girls are given the support they need to survive and thrive – and the use of innovative technology has been crucial in those efforts. I'm honoured to be here tonight to celebrate this work, as well as the accomplishments of women in the technology industry who are using innovation to make a difference in the lives of many."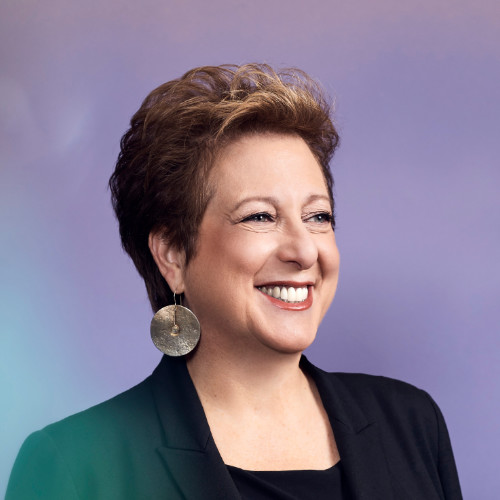 A huge thanks must be given to our sponsors, without whom, the event would not be possible.
Joining premium sponsor, T-Mobile, and our recruitment partner, Frank Recruitment Group, as sponsors at the Women in IT Awards New York 2019 are: Accenture Security, AppDynamics, Barclays, BP, Forescout, Google Cloud, IBM, Kofax, MongoDB, Morgan Stanley, NTT Data, Red Hat and Rolls-Royce.
Information Age ringing the bell for all women in IT at the NASDAQ

As Information Age's global presence continues to grow, we have been asked to ring the NASDAQ bell today in New York. Read here
A commitment to changing the status quo
The Women in IT Awards New York is the second largest event in an ongoing Information Age campaign to tackle technology's diversity problems.
Now, the Women in IT Awards Series — originating in London — has become a global initiative. In 2018, we launched two US editions of the event in New York and San Francisco, while hosting an event in Dublin, Ireland. We will also be in Singapore later this year, for the first edition of the Women in IT Awards Asia, with further events planned in Europe, eastern Europe and Canada.
In the UK, we run two further diversity events: Tech Leaders Today, a careers fair for female university students, and Future Stars of Tech, which identifies and promotes the industry's top female career climbers.
Winners (in order of announcement)
Advocate of the Year, sponsored by DiversityQ
Jill Sweeney, Hewlett Packard Enterprise
e-Skills Initiative of the Year
Tracey Welson-Rossman, TechGirlz
Young Leader of the Year, sponsored by UNICEF
Alicia Tambe, Facebook
Future CIO of the Year, sponsored by Morgan Stanley
Rachana Kumar, Etsy, Inc.
Digital Leader of the Year, sponsored by MongoDB
Saskia Steinacker, Bayer
Business Role Model of the Year, sponsored by Investment News, Women to Watch
Elena Kvochko, Bank of America
Business Leader of the Year, sponsored by Barclays
Nancy Harris, Sage
Innovator of the Year, sponsored by Rolls-Royce
Cooper Harris, Klickly
Rising Star of the Year, sponsored by T-Mobile
Kavya Pearlman, Linden Lab
Security Champion of the Year, sponsored by Forescout
Julie Fergerson, Ethoca
Entrepreneur of the Year, sponsored by Google Cloud
Michelle Wilner, Virtis-Us, LLC
Editor's Choice, sponsored by Information Age
Shantha Mohan, Carnegie Mellon University
Data Leader of the Year, sponsored by AppDynamics
Yasaman Hadjibashi, Citi
Transformation of the Year, sponsored by BP
Melissa Stevens, Fifth Third Bancorp
CIO of the Year, sponsored by Red Hat
Eileen Mahoney, PVH Corp
Diversity Initiative of the Year, sponsored by IBM
Denise Reed Lamoreaux, ATOS
Employer of the Year, sponsored by Accenture Security
ThoughtWorks
IT Team of the Year, sponsored by Kofax
Kristin Wisnewski, IBM
CTO of the Year, sponsored by NTT Data
Tendü Yoğurtçu, Syncsort, Inc.
Woman of the Year, sponsored by Frank Recruitment Group
Serena Sacks, Fulton County Schools