The second iteration of Ireland's Women in IT Awards, the night was one of celebration and recognition of female representation in IT.
The event was part of Information Age's wider Women in IT Awards campaign, which was launched in 2015, and also includes ceremonies in London, New York and Singapore.
Women make up just 19% of Ireland's tech sector, and although Irish women in tech are the second-best paid in the world, their income remains behind their male counterparts, these days by a margin of almost a fifth.
Organised in partnership with Amazon Web Services (AWS), awards on offer last night recognised current trail-blazers within the industry, as well as role models of the future, with categories such as Woman of the Year, Business Leader of the Year, and Rising Star of the Year.
Other sponsors of the ceremony included Google Cloud, Red Hat and Salesforce.
The host for the night was actor Kathriona Deverux, and there was a keynote speech on the night by Accenture Managing Director, Dr Michelle Cullen.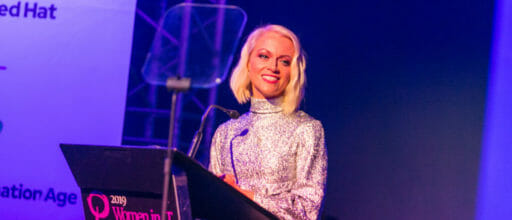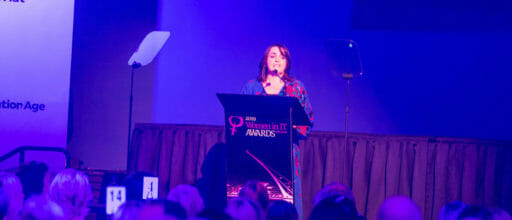 Kathriona Deverux (top photo) and Dr Michelle Cullen (bottom photo)
The Winners
Advocate of the Year: Coral Movasseli – Girls in Tech Dublin
Young Leader of the Year: Caoimhe Kennedy – Citi
Employer of the Year: Accenture
Future CIO of the Year: Ciara Tobin – Mercer
E-Skills Initiative of the Year: Vodafone Ireland
Digital Leader of the Year: Maria O'Loughlin – HSE Health Service Executive
Business Role Model of the Year: Sarah Cunningham – Mastercard
Business Leader of the Year: Brid Quigley – Irish Life
Innovator of the Year: McKesson
Rising Star of the Year: Áine Usher – Ericsson
Security Champion of the Year: Edel Briody – Vodafone Ireland
Data Leader of the Year: Hilary Delany – Bank of Ireland
Transformation Leader of the Year: Ruth Kennedy – Revenue
CIO of the Year: Michelle Kearns – Caredoc
Entrepreneur of the Year: Fidelma McGuirk – Payslip
Woman of the Year: Barbara McCarthy – Ding
Headline Sponsor
Amazon Web Services (AWS)
Category Sponsors